Home Sprinkler Systems: The Importance of a Pressure Vacuum Breaker
June 15, 2020
An important component that should be part of your home's sprinkler system is a pressure vacuum breaker, or PVB for short. This valve provides protection against the mixing of non-potable water from your sprinkler system with your home's potable water supply. In other words, the PVB keeps your drinking water safe from cross-contamination with sprinkler water. Products such as fertilizers, pesticides, and animal feces are among the hazardous materials often found in sprinkler water. The purpose of a PVB, then, is to help protect your health and safety.
Current building code requires the use of a backflow prevention device on all sprinkler and irrigation systems that use potable water (virtually all residential applications), but many home sprinkler systems may not have a backflow preventer such as a PVB. Depending on when your sprinkler system was installed, and the municipality, a pressure vacuum breaker may not have been required at the time.
Where is My Sprinkler System's PVB Located?
The pressure vacuum breaker valve assembly is normally located in one of two places: right outside the home, often in a box near or flush with ground level; or, in the basement near the irrigation system's water shutoff valve and the home's incoming main water pipe. The PVB (or the less versatile AVB) must be installed in a location and fashion that allows the device and piping to be fully drained at the end of the season, BEFORE freezing conditions occur. Freezing conditions will damage the valve if it hasn't been properly winterized.
Should My Home Have a Pressure Vacuum Breaker?
If your home is like many in the Colorado Front Range, and if you have a sprinkler system, the answer to the above question is probably 'yes.' Since there is normally only one water input line serving the home from the local municipality (it's potable), that incoming water supply is split into two separate sub-systems when it enters the house: one (non-potable) for the sprinklers, and another (potable) for domestic use such as drinking and washing.
The PVB prevents differing water pressures in the two separate piping systems from causing sprinkler water to migrate into and mix with your drinking water. The condition that the PVB specifically addresses and prevents is known as backflow, or back-siphoning. We've already alluded to the health and safety risks inherent in not having a backflow prevention device installed with your sprinkler system, so this is something not to ignore.
Does my sprinkler system need a pressure vacuum breaker?
Do My Sprinklers Have a PVB?
If you don't currently have a pressure vacuum breaker installed on your sprinkler system, or if you're not sure if there's one there, in the Denver-Boulder area, Save Home Heat's expert plumbing team is glad to assist. We recommend annual whole-home assessments of all of your home's water systems, and checking to see if your sprinkler system has a PVB is included in our comprehensive plumbing inspection. This highly informative survey can be scheduled separately, and is also part of our reasonably priced annual heating and cooling maintenance agreements, which provide additional benefits such as discounted repairs and upgrades, and an expert electrical system assessment, as well.
If our plumber discovers that a sprinkler system doesn't have a PVB or a similar backflow prevention device, we'll provide our customer with a free installation quote for an appropriate new valve. We'll explain our findings and recommendations in an informative, low-pressure manner, and take the time to answer any and all questions. Our goal is to provide ample amounts of information so that our customer can make a decision on how to proceed that he or she feels is the right one.
Call Us To Install a PVB For Your Sprinkler System!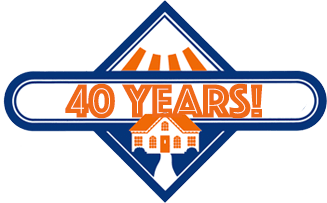 While Save Home Heat Company does not install or service residential sprinkler systems (see a specialty contractor), as a licensed plumbing contractor in the Boulder-Denver metro area, we frequently work with local sprinkler companies and homeowners to make the crucial domestic water tie-in to a new sprinkler system, or to upgrade an existing connection to a safer arrangement. You can count on our highly skilled plumbers to carefully and professionally install a quality pressure vacuum breaker, or whatever device is most appropriate for your sprinkler system.
Please contact our friendly, knowledgeable plumbing team today if you'd like to learn more about a PVB for your sprinkler system, or for any of your home plumbing needs. Whether your needs involve plumbing, electrical, heating, or cooling, you can count on our friendly, knowledgeable team to provide you the high-quality service and products that you desire and expect.