How Are Heat Pumps Different from Air Conditioners?
March 15, 2023
Air-cooled heat pumps, and the way people think about them, sure have changed over the four-plus decades that our team at Save Home Heat Company has been serving homeowners in the Boulder-Denver metro area. These electric-powered comfort systems are now more accepted than ever— and their purchase is even encouraged by various agencies and a variety of rebate programs. In addition to now being considered a "green" home comfort option, heat pumps are also more electrically efficient than ever.
One result of these changes is that heat pumps are rapidly replacing traditional air conditioners in replacement AC jobs, as well as new installations. This goes for both ductless mini-splits and central systems operating in tandem with a furnace in a dual fuel system.
In this post, we'd like to talk a little about what makes heat pumps different from air conditioners. Of course, the most important difference – that's already known to many – is that heat pumps provide both heating and cooling. Let's look a little closer.
---
How Do Heat Pumps Operate vs. Air Conditioners?
Traditional air conditioning systems are cooling-only. They circulate refrigerant gas through the closed AC system in one direction, essentially removing heat from the indoors, exhausting it to the outdoors, and delivering cool air to the home in the process. A heat pump, on the other hand, has the ability to circulate the refrigerant in either direction, with the ability to produce heat in the winter, as well as cool air in the summer.
During the warm summer months, a heat pump uses the refrigeration cycle just like a traditional air conditioner, doing the job of keeping your home cool and comfortable. In the wintertime, a heat pump circulates its refrigerant gas in the opposite direction, essentially working like an air conditioner in reverse, producing heat which is then used to warm your indoor air. In the case of a central heat pump, in our region, the heat pump often shares the heating load with the furnace in what's known as a dual fuel heating system. Ductless mini-split heat pumps, on the other hand, work as independent heating and cooling systems, and certain models do a good job of heating even when outdoor temperatures approach -20 degrees F.
Compared to traditional AC systems, whether central or ductless mini-split, heat pumps offer a host of benefits and advantages that a conventional air conditioner simply cannot match.
In short, one might think of a heat pump as a jazzed-up, multi-purpose air conditioner!
How Do The Components in Heat Pumps Compare to AC Systems?
In many ways, air conditioners and heat pumps are very similar. For example, primary components such as the compressors and cooling fans in the outdoor condensing units of both types of equipment, as well as many of the internal controls, are nearly identical.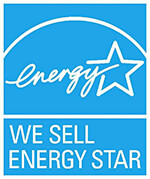 One of the most significant internal differences between traditional, cooling-only AC systems and heat pumps is that a heat pump contains a component known as a reversing valve in the closed refrigerant loop. When the system shifts between heating and cooling modes, the reversing valve is activated, reversing the direction of the flow of the refrigerant gas in the system.
Heat pumps also contain a component called a collector canister, which stores excess refrigerant in the system when it's not needed by the system. This helps maintain maximum efficiency when the unit is in heating mode.
Depending on the specific model of heat pump (or air conditioner), such as ultra efficient, variable-capacity systems, there may be additional, key internal components included in their advanced design. But in most of those cases, even these high performance AC and heat pump systems still have much in common.
A Note About Heat Pump Maintenance & Assuring Long System Life
It's noteworthy that heat pumps don't get much 'time off' throughout the year. In the summer, a heat pump performs full-time duty as an air conditioner. During the winter, central heat pumps  stay very busy, even if they're sharing the heating load with a furnace, and mini-split heat pumps often serve as a primary or significant heat source. The point is, due to its year-round job assignment, the annual maintenance needs of a heat pump are, if anything, even more crucial than equipment such as furnaces and air conditioners which, of course, should also be attended to annually.
Air Filter Maintenance, and Outdoor Coils, Too!
One of the most important maintenance items to keep in mind, and not just with heat pumps, is the critical role that air filters play in this home comfort realm. Whether we're talking about central or ductless mini-split heat pumps (or AC-only systems), furnaces or basic air handlers, there are air filters that need to be replaced or cleaned on a regular basis. In many cases, addressing this routine maintenance only once a year is not often enough. A neglected air filter can wreak havoc with your system's performance and lifespan, your utility bills, and also increase the possibility of a breakdown: Please stay on top of filter maintenance!
In addition, the outdoor condensing units on heat pumps and air conditioners have aluminum-fin coils (similar to a car radiator) that also attract dust. Routine cleaning of these condenser coils is also very important, and we suggest reviewing this with your trusted service tech on the next visit to your home.
Denver-Boulder Home Comfort Experts for Heat Pump & AC Installation
Heat pumps aren't new technology. They're an old idea that's come full circle, and which is reaping the benefits of advancements in energy efficient designs that we've been seeing for several decades. In the same vein, heat pumps now have greater appeal to many homeowners whose priorities include avoiding or reducing the consumption of fossil fuels at home.
At Save Home Heat, we prioritize helping homeowners find the best solutions for their unique circumstances and needs. Our process is always highly informative and professional, friendly, and low-pressure. Serving the Boulder-Denver metro area for 43 years and counting, our customers rely on us for expert, responsive service for all their home heating and cooling, hot water, electrical, plumbing, and indoor air quality needs. Please reach out to us today for assistance.
Please contact me to schedule a free heat pump installation quote!