How Compact Are Tankless Water Heaters?
March 9, 2023
In the land of high performance, space-saving home heating products, a lot has been said about the compact size and versatility of whole-home tankless gas water heaters. In this blog post, our team at Save Home Heat Company would like to focus briefly on the compact aspect of these very popular domestic water heaters.
We'll dive a little deeper into the dimensions of the tankless heater that is by far the most popular choice of our customers in the Denver-Boulder metro area. Specifically, we'll be looking at the highest capacity model in Rinnai's Super High-Efficiency Plus Tankless Water Heater line. As the name suggests, this is a top-of-the-line water heater.
We have been representing the Rinnai line for many years and they continue to be a leader an the tankless industry. National and regional support from the manufacturer continues to be strong.
Our Most Popular Tankless Water Heater
The example that we have chosen for this discussion is the Rinnai tankless water heater model RU199iN. This unit is the best fit for virtually all of our residential customers, providing the greatest hot water output performance – which is especially important for our location in the Colorado Front Range. More on that below.
This 'condensing design' high efficiency tankless heater carries an impressive .93 UEF efficiency rating. Its relatively cool exhaust gas can be vented to the outdoors in a variety of ways, using schedule 40, solid core, PVC plastic pipe. During operation, a small amount of slightly acidic condensate water is drained from the unit to a nearby floor drain or drain line. These units are typically wall-mounted, but they do not need to be located next to an exterior wall.
A Big Domestic Hot Water Punch from Rinnai!
Even though the footprint of the RU199iN is very compact (as we'll see in a moment), its heating output is rated at 199,000 BTUs per hour, similar to many boilers we install to heat entire homes. This provides the heating punch needed to heat large amounts of domestic water on a single pass thru the heater, and the RU199's modulating gas valve allows the unit to adjust heat output to whatever level is needed to satisfy real time domestic hot water demand – from 100% down to approx. 8% capacity.  This time-tested, advanced feature significantly reduces wasted gas and heat.
Rinnai Tankless Water Heaters Feature Compact Dimensions
One of several primary benefits of tankless water heaters, and the focus of this blog post, are their small footprint, especially as compared with traditional tank water heaters that many of us are familiar with. Traditional tank type water heaters normally range in diameter from approximately 16" (smaller units which are not very common) to 24", and are approximately 48" to 60" tall. Let's look at the Rinnai unit.
RU199iN Dimensions & Weight

The normally wall-mounted RU199iN is 31.3" tall, 18.5" wide, and 11.45" deep (how far it extends off the wall). The heater weighs 62 pounds, so there's no need to reinforce existing framing during installation. In a nutshell, it's a tankless heater that's very compact – and high capacity and high performance, as well.
The Rinnai RU Series Tankless Heater Line
All models in the Super High-Efficiency Plus Tankless Water Heater line are as equally compact as our featured, largest unit. Some models are even designed to be installed outdoors, for even greater space-saving capability (please contact our team for more details). The RU Series units range in BTU rating from the model RU130 (130,000 BTU/hr.), to the RU160 (160 KBTU), the RU180 (180 KBTU), and the RU199. All units are equipped with modulating gas valves to precisely match hot water needs as they arise. With the exception of applications such as small cabins, guest cottages, or detached studios, the high capacity RU199, as we've mentioned, makes up the lion's share of our tankless water heater install work. We are not alone in that regard.
A Quick Reminder About Tankless Water Heater Sizing and Our Elevation
For homeowners around the Colorado Front Range, it's important to remember that the BTU ratings and performance numbers presented for these units in print and online typically relate to sea level installations. Due to the lower oxygen content in our air – Denver is over 5,000 ft. above sea level and the foothills are in the 7,000 to 9,500 ft. range – heat output from gas-fired equipment is significantly reduced. That's physics for you! As a result, printed performance expectations must be adjusted and equipment sizing increased to account for this difference when planning an installation in our area. That's where the assistance of an experienced heating contractor like our team at Save Home Heat is invaluable when matching your tankless water heater dreams with equipment capabilities. For tankless heater installations in the Boulder-Denver metro area, along with higher efficiency ratings, larger is usually better!
Your Trusted Denver-Boulder Team for Hot Water, Home Comfort & More
Our team at Save Home Heat Company has been serving the greater Denver-Boulder area since 1979 – 43 years and counting! From a wide range of water heaters, to complete home heating, cooling, electrical, plumbing, and IAQ products and services, our customers rely on us to provide high quality products and friendly, professional service that they can rely on, all year round, year after year.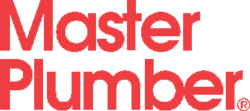 Please reach out to us today to learn more about tankless water heaters or other hot water solutions for your Denver-Boulder area home. Install quotes are always free, highly informative, and low-pressure.
Please contact me to schedule a free install quote for a new water heater!