How Efficient Is Your Water Heater?
December 18, 2020
Our customers hear lots of talk from our home comfort team every year about the efficiency ratings of furnaces, boilers, air conditioners, and even heat pumps. Many of them even know what AFUE and SEER stand for, or at least what they refer to. In this blog, we'd like to discuss another important system in your home, one that's often left out of the efficiency conversation: your home's water heater.
Just for the record, AFUE stands for 'annual fuel utilization efficiency' and is a valuable tool for comparing different brands and models of heating equipment. SEER is short for 'seasonal energy efficiency ratio,' and is similarly useful for comparing central as well as ductless air conditioners, and the cooling side of heat pumps. For water heater efficiencies, the operable letters are UEF.
Our team at Save Home Heat Company are big fans of all this alphabet soup because it helps our customers to make informed decisions. We think it's worth your time to learn a bit more.
Water Heaters Have UEF Ratings
Per the U.S. Department of Energy (DOE), water heater manufacturers are required to provide a certified Uniform Energy Factor, or UEF, for all residential units they produce. A water heater's UEF rating is expressed in a decimal number that reflects the equipment's efficiency, much like the examples mentioned above. The higher the number the more efficient the unit and the lower the operating costs compared to units in the same class of equipment.
UEF ratings for most tank-type (gas and electric) and gas tankless water heaters range between .60 and .93. Tankless, electric tank and higher end gas tanks fall in the upper end of this range, and the new hybrid heat pump water heaters check-in with UEF ratings of approximately 3.5. But when replacing your water heater, don't necessarily run out and buy the water heater with the highest UEF rating – more on that in a few moments.
EF Ratings Were The Previous Standard
In June of 1997, the DOE replaced the previously used EF (Energy Factor) rating system with the UEF criteria. According to the government organization, the UEF numbers more accurately represent how people use hot water today, providing a better method for making 'apples-to-apples' comparisons of equipment in the same class of water heater. Previously unaccounted-for factors such as first-hour hot water production and storage volume were brought into the equation when this change was made.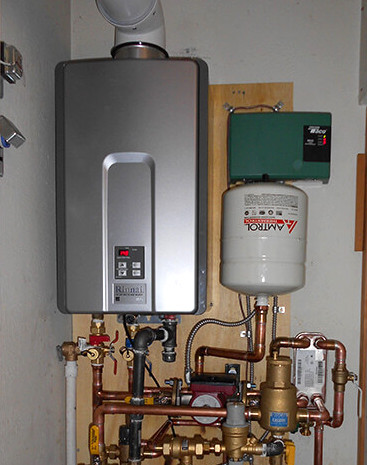 UEF Ratings Determine ENERGY STAR Certification
ENERGY STAR is a federal program that recognizes superior performing products in a wide range of categories, including many of the home comfort and convenience products that Save Home Heat installs for our customers. In the case of water heaters, the program goes into great detail delineating, in virtually all residential water heater categories, what benchmarks units must meet in order to earn the ENERGY STAR label. UEF ratings, and the previous EF ratings, are a critical factor in determining if a unit meets ENERGY STAR criteria. When selecting a new water heater for your home, this recognition is another helpful guide in assisting you in the decision-making process.
UEFs Are Not The End-All Criteria
Because there are several different classes of residential water heaters covered in UEF ratings, and also because of variables such as installed cost and the local costs of natural gas and electricity, it's important to consult a local plumbing and heating expert like Save Home Heat Company to determine which type of water heater will be the best fit and produce the lowest operating costs for your unique situation. Like ENERGY STAR certification, UEF ratings are a great purchasing tool, but they are not the end-all decider. It makes sense to consult a reputable, experienced pro if you want to make sure to get it right the first time! in the Denver-Boulder area, our team is ready to assist you!
Rebates for High-Efficiency Water Heaters!
In the Denver-Boulder area, where Save Home Heat Company provides service to thousands of homeowners, our primary utility, Xcel Energy, provides a wide range of valuable rebates for highly efficient home products, including heating, cooling, and even water heaters such as tankless heaters and highly rated tank-type heaters. One of our friendly, knowedgeable hot water specialists would be glad to help you determine the best water heating product for your specific needs, and assist you in taking advantage of special incentives that may be available.
Your Denver-Boulder Hot Water Experts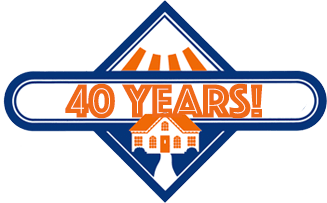 In the Denver-Boulder metro area, our expert plumbing team can take care of all your home hot water needs and provide you with peace of mind every step of the way. Our domestic hot water product line includes standard, high efficiency, and high recovery gas and electric tank water heaters, high-efficiency tankless heaters, special application sidewall-venting and sealed-combustion units, high-performance indirect heaters for use with boiler systems, as well as electric point-of-use and booster systems.
Our process involves a close examination of your current system and a professional assessment of your hot water needs. We'll discuss with you all water heater options that we feel make sense to consider, provide you with ample amounts of information, and thoroughly answer all of your questions in a friendly, low-pressure manner so that you can make an informed purchasing decision you'll feel good about for years to come. You can count on Save Home Heat Company to match you with the water heater that makes the most sense for you and your home. Please contact us today to schedule a free water heater install quote, or if you would like more information.
Please contact me to schedule a free water heater install quote!