When it comes to your kitchen plumbing in Arvada, CO, you can count on Save Home Heat Company. As a reliable provider of plumbing services in Arvada and surrounding communities for many years, our team can help with kitchen sink replacement and repair, disposals, water filters, water quality and more. Considering the kitchen is the heart of the home, we prioritize keeping yours safe, convenient, and efficient with our trusted expertise.
Remodel Plumbing, Kitchen Plumbing Services and More in Arvada
No matter how well you take care of your kitchen plumbing fixtures, some things will eventually need to be replaced, whether it's from accidental damage or wear and tear over the years. Whether you're planning a full kitchen remodel or you simply want to swap out your faucet or fix a leak, our plumbing team has experience with virtually any kitchen plumbing project you have in mind. At Save Home Heat Company, we pride ourselves on keeping our customers' best interests in mind at all times with projects big and small.
Our Kitchen Plumbing Services Include:
Kitchen faucet repair, replacement & installation
Kitchen faucet upgrades
Kitchen sink replacement & installation
Kitchen sink upgrades
Kitchen remodel plumbing
Hot water dispensers
Hot water boosters
Garbage disposal installation, repair, and replacement
When you trust our team to help with your home plumbing needs, you can enjoy a friendly, honest, low-pressure experience without any pushy sales agenda.
Add Modern Touches to Your Kitchen
The kitchen is a great gathering place for friends and family. If you're looking to make it your own with a remodel or some simple upgrades to your plumbing fixtures, there are many standout modern features out there. To name a few, we install faucets with touch-activated controls, hands-free soap dispensers and preset temperature and pressure. We can also install your new kitchen water filters, hot water dispensers, and more.
> Our plumbing team is glad to install owner-supplied fixtures upon request, but please be aware that we do not represent warranties on products not purchased from Save Home Heat Company.
Water Quality in the Kitchen and Home
You consume the water in your home on a daily basis – it's natural to be concerned about the quality, whether it's because of the taste, odor or appearance. Perhaps you don't see any issues with it, but you want to know what types of elements and minerals might be present in your water supply. Our team provides water testing services and a variety of whole-home and point-of-use water quality solutions, including RO filters, water conditioners, and water softeners. We have the expertise and products you can depend on, whether we're treating hard water, reducing potential pollutants in your kitchen water, or improving taste and reducing odor.
Want to improve Your Kitchen's Water Quality? Our Solutions Include:
Reverse osmosis (RO) point-of-use water filters
Whole-home water conditioners
Whole-house water softeners
Carbon filtration
Inline water filters
Kitchen Water Lines, Gas Piping and Drain Lines
Sometimes your service needs go beyond just fixtures, to the water lines and drain lines that are in charge of delivering water to and from your kitchen plumbing, in addition to gas piping in many cases. If you need to repair, replace or upgrade any of these elements, our team of experienced plumbers is up to the task, with safety and efficiency at top-of-mind. We're also glad to provide preventive solutions like water leak detection systems and plumbing inspections.
Our Kitchen Plumbing Services Also Include:
Water lines for refrigerators and freezers, cold water dispensers & ice makers
Drain line clearing, installation, repair, and rerouting
Gas piping and appliance connections
Water and gas leak repairs
Water leak detection systems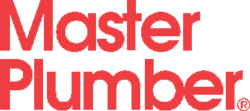 Trusted Kitchen Plumbing in Arvada
With many years serving Arvada and surrounding communities, Save Home Heat Company is a reliable team for kitchen plumbing and a full range of home services. Our plumbers and comfort experts are well-trained, experienced and eager to help you in making your home as comfortable and safe as possible.
If you'd like to learn more, schedule a service call, or get a free, low-pressure quote for kitchen plumbing, feel free to reach out to our team today!
Our Complete Line of Quality Home Services Includes:
AC Repair, Maintenance, and Installation – Ductless & Central Systems
Furnace, Boiler, and Heat Pump Repair, Maintenance, and Installations
Hot Water Baseboard and Radiant Floor Heating System Service & Installation
Household Plumbing Services
Complete Residential Electrical Services
Central Indoor Air Quality (IAQ) Products
Water Heater Repairs & Installation – Standard, High Recovery, Tankless, and more