Your kitchen is a central hub in your home. From cooking dinner and cleaning your dishes to gathering the family, it is the primary area for quite a few tasks! If you find yourself in need of kitchen plumbing services, rest easy knowing that Save Home Heat Company is a reputable, well-established plumbing team serving Boulder, CO. Whether it's helping you select the perfect new faucet upgrades, installing an RO filter to improve the quality of the water you drink and cook with or, or even handling a complete kitchen sink replacement—our team is ready to help you make your kitchen and its plumbing fixtures the best they can be.
Kitchen Plumbing Repairs, Plumbing Upgrades & More for Your Boulder Home
With a crew of highly skilled plumbers and decades of experience under our belts, our team is ready for virtually any kitchen plumbing project you can throw our way. Have a leaky faucet in your sink or a dripping shutoff valve in the cabinet below? Remodeling your kitchen and want to upgrade the plumbing, as well? Perhaps you're simply tired of running out of hot water when there's clothes in the washer and you're trying to do the dishes, as well. Whatever your reason, Save Home Heat Company is one of the Boulder area's most trusted kitchen plumbing teams.
Our kitchen plumbing services include:
Kitchen faucet repair, replacement & installation
Kitchen faucet upgrades
Kitchen sink replacement & installation
Kitchen sink upgrades
Kitchen remodel plumbing
Hot water dispensers
Hot water boosters
Garbage disposal installation, repair, and replacement
Perhaps one of the most common kitchen plumbing issue a homeowner will experience is the dreaded leaky faucet. You hear the "drip, drip, drip" in the sink, and despite your best efforts, simply can't figure out the cause. Not to fear! Our skilled plumbers at Save Home Heat Company are ready to help. We will work closely with you to explain just what we find and what we feel makes the best sense in your situation. Our team always holds your best interests in mind, never pushing any hidden sales agenda or pressuring you into a decision you aren't comfortable with.
Enjoy A Modern Kitchen
Maybe your kitchen plumbing needs aren't so much that something needs fixing, but rather updated! Like any technology, the plumbing in your kitchen has seen advancements over the years that range from improved design to higher water efficiency and convenience. Whether you're considering a complete overhaul or something like a garbage disposal upgrade, we have the answers you're looking for. From modern faucets with features such as touch-activated controls and hands-free soap dispensers to quality-of-life upgrades for your hot water needs or kitchen sink, we do it all.
Our team gladly installs owner-supplied fixtures upon request, but as a friendly reminder, we do not represent warranties on products not purchased from Save Home Heat Company.
Improve Your Kitchen Water Quality!
For some homeowners in Boulder, the quality of water produced by local utilities may leave a bit to be desired. Concerns around hard water or other potential contaminants in your water used not only in the kitchen but throughout the home, may be worth investigating. We provide water testing services, as well as whole-house water softeners and a variety of other filtration solutions. Popular water quality solutions also include whole-home water conditioners and reverse osmosis (RO) point-of-use water filters, both of which can significantly improve the quality of the water you cook and clean with.
Interested in improving water quality in your kitchen? Our solutions include:
Reverse osmosis (RO) point-of-use water filters
Whole-home water conditioners
Whole-house water softeners
Carbon filtration
Inline water filters
Kitchen Water Lines, Drain Lines, and Gas Piping
You don't see it, but it's there! Water lines, drain lines, and gas piping are the backbone of your kitchen plumbing. From ensuring delivery of water to the correct faucet or appliance to providing the gas needed for your kitchen appliances, these 'hidden' kitchen essentials may need repair or replacement from time to time. Our skilled plumbers at Save Home Heat Company are ready and available to discuss these needs with you and find the right solutions for your exact needs and situation.
Our kitchen plumbing services also include:
Water lines for refrigerators and freezers, cold water dispensers & icemakers
Drain line clearing, installation, repair, and rerouting
Gas piping and appliance connections
Water and gas leak repairs
Water leak detection systems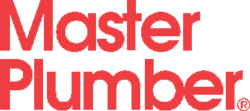 Boulder Area's Trusted Kitchen Plumbing Team
Save Home Heat Company has been a highly trusted name in home comfort services in Boulder and surrounding communities for over four decades. Our plumbers are highly skilled and committed to matching you with kitchen plumbing solutions that will bring you greater efficiency, convenience, and enjoyment in your home. In some cases, that can even mean helping you conserve water. You can rely on our team to provide top quality installation and repairs every time you employ our plumbing services.
For kitchen faucet installation and repair, a hot water dispenser, high quality water filter, disposal replacement, or any other kitchen plumbing needs you have, please reach out to our team for expert, low-pressure, professional service today.
Our Complete Line of Quality Home Services Includes:
AC Repair, Maintenance, and Installation – Ductless & Central Systems
Furnace, Boiler, and Heat Pump Repair, Maintenance, and Installations
Hot Water Baseboard and Radiant Floor Heating System Service & Installation
Household Plumbing Services
Complete Residential Electrical Services
Central Indoor Air Quality (IAQ) Products
Water Heater Repairs & Installation – Standard, High Recovery, Tankless, and more