You may think of your kitchen primarily as a place to prepare your food, but it certainly does much more than that! There are many different plumbing fixtures and appliances found in the modern kitchen, each relied upon for an important task (on in some cases, multiple tasks). If you are in need of kitchen plumbing services in Broomfield, CO, Save Home Heat Company is a well-established and highly reputable home service company ready to assist. We offer a full range of kitchen plumbing services including kitchen sink replacements, garbage disposal installation, faucet repair, and more. Each service and product we provide is of the highest quality, and our team is always dedicated to your complete satisfaction.
Kitchen Plumbing Repair, Plumbing Remodels, and More for Your Broomfield Home
You can depend on Save Home Heat Company for virtually any kitchen plumbing project you are in need of. Our experienced plumbers can tackle leaking faucets, kitchen remodels, hot water upgrades, and so much more. Whether you have a jammed garbage disposal or you're ready for a brand new set of kitchen plumbing fixtures, our team is ready to be of service.
Our kitchen plumbing services include:
Kitchen faucet repair, replacement & installation
Kitchen faucet upgrades
Kitchen sink replacement & installation
Kitchen sink upgrades
Kitchen remodel plumbing
Hot water dispensers
Hot water boosters
Garbage disposal installation, repair, and replacement
While we certainly hope you never have an issue with your kitchen plumbing fixtures or appliances, issues can happen from time to time. Whether it's the sink faucet or shutoff valve that won't stop dripping, or issues having enough hot water to go around, you can trust our experienced plumbing team to find the right solution for you and your home. We always have your best interests in mind, and use low-pressure information to guide you in making a solid decision you'll be comfortable with for the years to come.
Modern Kitchen Plumbing in Broomfield
Ready for a kitchen plumbing makeover? Plumbing technology and products continue to advance and bring lots of great benefits along the way. As water conservation and energy efficiency continue to be points of interest for many homeowners in Broomfield and across the country, why not start with the kitchen? In addition to features that can help you reduce your daily residential water consumption, there are lots of ways to improve the convenience and efficiency you experience when using your kitchen.
For example, we can install modern faucets with great features including touch-activated controls and hands-free soap dispensers. We also perform kitchen sink replacements and upgrades to garbage disposals.
Our team is glad to install owner-supplied fixtures as well, but please keep in mind we do not represent warranties on products not purchased from Save Home Heat Company.
Enjoy Greater Kitchen Water Quality!
While our local municipal utilities do a fine job of providing our homes with safe, clean water, some Broomfield homeowners may still have the desire for higher quality water. From concerns about hard water to considerations regarding the presence and levels of specific minerals in your residential water supply, taking a closer look at your water can provide plenty of benefits—especially in the kitchen. Save Home Heat Company provides water testing services in addition to whole-house water softeners and water filters. We also install carbon water filters and point-of-use reverse osmosis (RO) filters. Our team can help you create a whole-house water treatment system that you'll surely notice in your kitchen as well as throughout your home.
Interested in improving water quality in your kitchen? Our solutions include:
Reverse osmosis (RO) point-of-use water filters
Whole-home water conditioners
Whole-house water softeners
Carbon filtration
Inline water filters
Kitchen Water Lines, Drain Lines, and Gas Piping
Delivering all of the water and gas to your kitchen appliances and plumbing fixtures, the water lines, drain lines, and gas piping do a lot of the heavy lifting. In the event you are in need of service for these hidden away kitchen necessities, Save Home Heat Company has the solution. From diagnosing and resolving drain line problems to gas leak repairs and even leak detection systems, our plumbers can do it all.
Our kitchen plumbing services also include:
Water lines for refrigerators and freezers, cold water dispensers & icemakers
Drain line clearing, installation, repair, and rerouting
Gas piping and appliance connections
Water and gas leak repairs
Water leak detection systems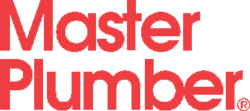 Broomfield's Trusted Kitchen Plumbing Team
When it comes to kitchen plumbing, you can depend on our highly experienced team at Save Home Heat Company. Our plumbers and entire team are highly skilled, knowledgeable, and dedicated to providing exceptional home comfort services and products that will improve the quality of life you experience in your home. Whether you're dealing with a pesky faucet leak, want to find ways to improve your home's water quality, or just ready to modernize your kitchen, our plumbing team will provide the dependable, professional service you are looking for.
If you'd like more information, to schedule service, or for a free, low-pressure install quote, please reach out to our team today.
Our Complete Line of Quality Home Services Includes:
AC Repair, Maintenance, and Installation – Ductless & Central Systems
Furnace, Boiler, and Heat Pump Repair, Maintenance, and Installations
Hot Water Baseboard and Radiant Floor Heating System Service & Installation
Household Plumbing Services
Complete Residential Electrical Services
Central Indoor Air Quality (IAQ) Products
Water Heater Repairs & Installation – Standard, High Recovery, Tankless, and more