The kitchen is one of the most important functional spaces in your home. Because it's full of daily tasks and foot traffic, it's all the more obvious when things need to be repaired or replaced. When you need kitchen plumbing services in Erie, CO, you can count on our team at Save Home Heat Company. With well-trained plumbers and decades of experience, we specialize in a variety of products and services, from kitchen sink plumbing repairs to water quality testing and other plumbing concerns around the home.
Erie's Source for Kitchen Plumbing, Remodel Plumbing and More
Whether your garbage disposal doesn't work like it used to or your faucet keeps leaking, there's no job too big or small for our team of plumbers. Any issue you might be having with your kitchen plumbing fixtures is one we can diagnose and repair. Perhaps you want to opt for a fresher, more modern-looking faucet or you're planning a full kitchen remodel with several large plumbing tasks. No matter what, our team is equipped with exceptional training and service to ensure your kitchen is up to your standards.
Our Kitchen Plumbing Services Include:
Kitchen faucet repair, replacement & installation
Kitchen faucet upgrades
Kitchen sink replacement & installation
Kitchen sink upgrades
Kitchen remodel plumbing
Hot water dispensers
Hot water boosters
Garbage disposal installation, repair, and replacement
We're proud to prioritize a friendly, low-pressure experience for our customers. When you trust our team to assist with your home plumbing needs, you'll get an honest team that doesn't believe in pushing a sales agenda.
Create Your Ideal, Modern Kitchen
Have you had the itch to upgrade your kitchen fixtures and appliances? The more time you spend as a homeowner, the more you know what you want in your space, and there are many innovative options out there when it comes to plumbing performance, convenience and efficiency. For instance, some newer faucets come with features like touch-activated controls and hands-free soap dispensers. We can also help you get to the bottom of issues with your hot water supply, water quality and more.
> Our plumbing team is glad to install owner-supplied fixtures upon request, but please understand that we do not represent warranties on products not purchased from Save Home Heat Company.
Top Water Quality Services in Erie
Despite the safe, clean water provided for Erie residents, some homeowners might have questions about its taste, odor or mineral levels. Save Home Heat Company provides water testing services to help you understand what's normal and what's concerning.
We also install water quality products like whole-house water conditioners and softeners, as well as point-of-use reverse osmosis (RO) water filters.
Want to improve Your Kitchen's Water Quality? Our Solutions Include:
Reverse osmosis (RO) point-of-use water filters
Whole-home water conditioners
Whole-house water softeners
Carbon filtration
Inline water filters
Kitchen Water Lines, Gas Piping, and Drain Lines
All throughout your home, there are important systems of water and drain lines and gas piping. If you have reason to believe there are issues with any of them, our plumbing team can help. With safety and efficiency as top priorities, we'll perform your repair, replacement, installation or other service promptly and efficiently so you can get back to your daily routine.
Our Kitchen Plumbing Services Also Include:
Water lines for refrigerators and freezers, cold water dispensers & ice makers
Drain line clearing, installation, repair, and rerouting
Gas piping and appliance connections
Water and gas leak repairs
Water leak detection systems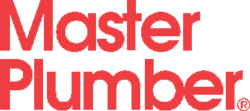 Expert Kitchen Plumbing Services in Erie
For over 40 years, Save Home Heat Company has been serving Erie and surrounding communities as a trusted team with a variety of quality home services. Whether your kitchen plumbing project is big or small, common or obscure, we're well-versed in finding the best solution for you and your home.
Whether you'd like to schedule a service call, get a free, low-pressure quote, or simply ask our team a question about kitchen plumbing, feel free to reach out to us today!
Our Complete Line of Quality Home Services Includes:
AC Repair, Maintenance, and Installation – Ductless & Central Systems
Furnace, Boiler, and Heat Pump Repair, Maintenance, and Installations
Hot Water Baseboard and Radiant Floor Heating System Service & Installation
Household Plumbing Services
Complete Residential Electrical Services
Central Indoor Air Quality (IAQ) Products
Water Heater Repairs & Installation – Standard, High Recovery, Tankless, and more