From cooking and cleaning to gathering the family, the kitchen is the center for many of our daily activities. Should you be in need of kitchen plumbing services in Lafayette, CO, you can fully depend on Save Home Heat Company. Our plumbers are highly experienced and versed in a wide range of plumbing services and products that you may need in your kitchen. From kitchen faucet replacement to gas piping, drain lines, water quality and more, we're glad to be of assistance for all of your kitchen plumbing needs.
Kitchen Plumbing Repairs, Remodel Plumbing and More in Lafayette
We bring many years of experience and quality products to the table to ensure that your kitchen plumbing needs are fully taken care of. You can count on Save Home Heat Company for everything from kitchen faucet and shutoff valve replacement and repairs, to garbage disposal services, fixture upgrades, and much more. Our plumbers work hard uphold our high standards of quality and customer satisfaction, earning us our reputation as a leading kitchen plumbing team in Lafayette and surrounding communities.
Our kitchen plumbing services include:
Kitchen faucet repair, replacement & installation
Kitchen faucet upgrades
Kitchen sink replacement & installation
Kitchen sink upgrades
Kitchen remodel plumbing
Hot water dispensers
Hot water boosters
Garbage disposal installation, repair, and replacement
Did you know that kitchen faucets of old are lacking many modern features that make life more convenient? If your home is more than 10 years old and you've never entertained the idea of a kitchen faucet replacement, it's never a bad time to consider. We provide and install faucets and other quality kitchen plumbing products and fixtures that can improve the convenience you experience in your home. Of course, we always have your best interests in mind and never use pushy sales tactics. It's our goal to simply provide you with the information and services you need to maximize your whole-home convenience, comfort, and efficiency.
Enjoy A Modern Kitchen
Speaking of modern features and performance upgrades, there is plenty we can do to help upgrade your kitchen. For example, we can install faucets with features such as hands-free soap dispensers and touch activated controls. We can also perform quality-of-life upgrades for your hot water needs, upgrade your kitchen sink to accommodate for space requirements, and more.
We also gladly install owner-supplied fixtures upon request, however a friendly reminder, we do not represent warranties on products that have not been purchased from Save Home Heat Company.
Better Water Quality for Your Kitchen and Home
While our local utilities do a good job of providing homes in Lafayette with clean, safe water, some homeowners may still have concerns around hard water as well as mineral levels and potential contaminants in their water. Especially in the kitchen, but really everywhere in your home, the quality and taste of your residential water is of high importance. In addition to water testing services, our team at Save Home Heat Company provides a variety of whole-home and point-of-use water filter solutions. These include water softeners, water conditioners, and reverse osmosis (RO) filters, and more.
Interested in improving water quality in your kitchen? Our solutions include:
Reverse osmosis (RO) point-of-use water filters
Whole-home water conditioners
Whole-house water softeners
Carbon filtration
Inline water filters
Kitchen Drain Line, Gas Piping, and Water Line Services
Hidden away beneath the floors, in the walls, and under your kitchen sink are water lines, drain lines, and gas piping. These systems ensure proper and efficient delivery of water and gas to your kitchen appliances and plumbing fixtures. Should you encounter a problem with these systems, we can help. Our plumbers are familiar with virtually every aspect of your kitchen plumbing and will find a solution that best meets your specific needs.
Our kitchen plumbing services also include:
Water lines for refrigerators and freezers, cold water dispensers & icemakers
Drain line clearing, installation, repair, and rerouting
Gas piping and appliance connections
Water and gas leak repairs
Water leak detection systems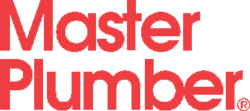 Trusted Kitchen Plumbing Services in Lafayette
For more than four decades, Save Home Heat Company has been a trusted resource and provider of home services in Lafayette and surrounding communities. We are committed to exceeding the expectations of our customers and assisting you in raising the levels of comfort, convenience, and efficiency you experience in your home. Our plumbers are highly skilled and well-versed in a wide range of kitchen plumbing services. You can rely on our experience, skill, and commitment to your complete satisfaction whenever you give us the opportunity to work in your home.
For more information, to schedule service, or to obtain a free, low-pressure install quote, please reach out to our team today.
Our Complete Line of Quality Home Services Includes:
AC Repair, Maintenance, and Installation – Ductless & Central Systems
Furnace, Boiler, and Heat Pump Repair, Maintenance, and Installations
Hot Water Baseboard and Radiant Floor Heating System Service & Installation
Household Plumbing Services
Complete Residential Electrical Services
Central Indoor Air Quality (IAQ) Products
Water Heater Repairs & Installation – Standard, High Recovery, Tankless, and more