As a homeowner, you already know how important your kitchen plumbing is to your everyday life. When any part of it is out of commission, it can keep you from cooking, cleaning, or doing other daily tasks. For Longmont, CO, residents who need kitchen plumbing services, you can rely on Save Home Heat Company. Whether you've noticed issues with your kitchen sink plumbing or you simply want to opt for a more stylish faucet, our highly experienced plumbing team can make sure your kitchen plumbing is safe, reliable and ready to use for everyone in your home.
Kitchen Plumbing, Remodels, Repairs & More in Longmont
When it comes to plumbing, our team is glad to assist you with virtually any project. From pesky leaks to full kitchen plumbing remodels, you can trust we have the experience and expertise to get the job done right.
Our Kitchen Plumbing Services Include:
Kitchen faucet repair, replacement & installation
Kitchen faucet upgrades
Kitchen sink replacement & installation
Kitchen sink upgrades
Kitchen remodel plumbing
Hot water dispensers
Hot water boosters
Garbage disposal installation, repair, and replacement
One of the foundations of our business philosophy is to provide a friendly, low-pressure experience for our customers. With Save Home Heat Company, you'll get honest, professional plumbing experts who listen carefully to you, and want the most appropriate solutions for you and your home, without any pushy sales agenda.
Kitchen Upgrades For Your Dream Home
Been planning to modernize your kitchen? Perhaps you need a repair and it might make more sense to replace something altogether. Each home is unique, and our team is glad to discuss your options. If you know you want to refresh your kitchen fixtures but you aren't sure where to start, we're glad to tell you about some popular choices today. For example, some of our customers choose new faucets that come with features such as hands-free soap dispensers, touch-activated controls and even preset water temperature and pressure levels, for those who love a customized experience.
> Our plumbing team is glad to install owner-supplied fixtures upon request, but please understand that we do not represent warranties on products not purchased from Save Home Heat Company.
Enjoy Better Water Quality in Your Kitchen & Home
For Longmont area homeowners who have concerns about their water quality, Save Home Heat Company can help you get to the bottom of any unusual taste or odor, or other concerns. If you're simply wondering what types of minerals or potential contaminants may be present in your water supply, our team provides water testing services to figure out which, if any, aspects of your home's water supply you may want to consider treating further.
Want to improve Your Kitchen's Water Quality? Our Solutions Include:
Reverse osmosis (RO) point-of-use water filters
Whole-home water conditioners
Whole-house water softeners
Carbon filtration
Inline water filters
Kitchen Water Lines, Gas Piping, and Drain Lines
While you're cooking and cleaning in the kitchen, there are crucial drain lines, water lines and gas piping that all contribute to a properly functioning kitchen. You may not think much of them, considering they're located in the walls, under your floors and under the kitchen sink, but their roles cannot be overstated. If you notice any issues with these piping systems, don't hesitate to call our team at Save Home Heat Company. We can assist with expert repairs, as well as rerouting or installing new piping.
Our Kitchen Plumbing Services Also Include:
Water lines for refrigerators and freezers, cold water dispensers & ice makers
Drain line clearing, installation, repair, and rerouting
Gas piping and appliance connections
Water and gas leak repairs
Water leak detection systems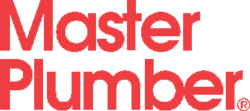 Dependable Kitchen Plumbing in Longmont
Homeowners in Longmont and surrounding communities have relied on our team at Save Home Heat Company since 1979 for quality home services. Our kitchen plumbing products and services will improve your in-home experience, whether we're performing basic repairs, diagnosing a hot water shortage, installing the sink or fancy faucet you've always wanted, or much more. Our goal is to exceed your expectations, and earn your trust and future business, every time you give us the opportunity to work in your home.
If you'd like to learn more about our kitchen plumbing services, schedule a service call, or receive a free, low-pressure install quote, please contact our team today!
Our Complete Line of Quality Home Services Includes:
AC Repair, Maintenance, and Installation – Ductless & Central Systems
Furnace, Boiler, and Heat Pump Repair, Maintenance, and Installations
Hot Water Baseboard and Radiant Floor Heating System Service & Installation
Household Plumbing Services
Complete Residential Electrical Services
Central Indoor Air Quality (IAQ) Products
Water Heater Repairs & Installation – Standard, High Recovery, Tankless, and more