They say home is where the heart is, and the kitchen may be the heart of the home. There is no shortage of daily tasks performed in the kitchen, making it of high importance should anything need to be repaired or replaced. If you find yourself in need of kitchen plumbing services in Louisville, CO, you can be confident in turning to our team at Save Home Heat Company. With decades of experience and highly skilled plumbers, we are well versed in a wide range of kitchen plumbing products and services, as well as around your entire home.
Kitchen Plumbing Repairs, Upgrades, Remodels, and More in Louisville
Having trouble with a leaking faucet? Is your garbage disposal struggling to keep up? There's no job too big or small for our plumbers. If it's a matter of the plumbing fixtures in your kitchen, it's a sure bet we have a solution. From complete kitchen plumbing remodel projects to a simple swap of an old faulty faucet, our team is ready to deliver exceptional service to ensure your kitchen is exactly as you want it to be.
Our kitchen plumbing services include:
Kitchen faucet repair, replacement & installation
Kitchen faucet upgrades
Kitchen sink replacement & installation
Kitchen sink upgrades
Kitchen remodel plumbing
Hot water dispensers
Hot water boosters
Garbage disposal installation, repair, and replacement
It's not uncommon for a homeowner to have to deal with a leaky faucet or shutoff valve once in a while. In some cases, it can be a major headache—and a waste of water, too. If you're having a problem with water leaks in your kitchen, a faulty garbage disposal, or any other kitchen plumbing issues, our team is ready to assist. We always have your best interests in mind as we work towards finding a solution that is right for you and your home.
Modernize Your Kitchen
Have you been thinking about replacing more than a faucet? Perhaps you're planning a kitchen remodel, or you're simply interested in what benefits newer kitchen fixtures and appliances could introduce into your home. Just like most technology, the world of kitchen plumbing has seen improvements in performance, convenience, and efficiency over the years. Some modern faucets, for example, come with features such as touch-activated controls and hands-free soap dispensers. We can also help resolve hot water shortage issues, water quality concerns and more. If there is a product or appliance you are interested in having installed, simply reach out to our team.
We are glad to install owner-supplied fixtures upon request, however, we do not represent warranties on products not purchased from Save Home Heat Company.
Improve Your Kitchen Water Quality in Louisville
In Louisville, our local municipal utilities do a pretty good job of supplying safe, clean water for use in our homes. Still, some homeowners might find that issues such as taste, odor, mineral levels, or hard water are still worth improving. Our team provides water testing services to identify potential areas of concern, and provides professional installation of water quality products such as whole-house water conditioners and water softeners, and point-of-use reverse osmosis (RO) water filters.
Interested in improving water quality in your kitchen? Our solutions include:
Reverse osmosis (RO) point-of-use water filters
Whole-home water conditioners
Whole-house water softeners
Carbon filtration
Inline water filters
Kitchen Water Lines, Drain Lines, and Gas Piping
Located beneath the floor, inside the walls, and under your kitchen sink are important systems of water lines, drain lines, and gas piping. If something is amiss with any of this piping, our plumbing team at Save Home Heat Company can help. We perform expert repair, installation, replacement, and other related services to ensure everything is fully safe and operational in your kitchen.
Our kitchen plumbing services also include:
Water lines for refrigerators and freezers, cold water dispensers & icemakers
Drain line clearing, installation, repair, and rerouting
Gas piping and appliance connections
Water and gas leak repairs
Water leak detection systems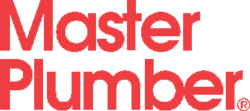 Dependable Louisville Kitchen Plumbing Services
For more than 40 years, Save Home Heat Company has been serving Louisville and surrounding areas with exceptional home services. Our team of plumbers and comfort advisors are highly skilled and dedicated to providing dependable, quality services and products for our customers. We are well-versed with virtually any kitchen plumbing project you may need in your home, and are glad to assist you in determining the best course of action for your specific needs.
If you would like to request more information, schedule a service visit, or receive a free, low-pressure install quote for any kitchen plumbing products that make sense for your home, please contact our team today.
Our Complete Line of Quality Home Services Includes:
AC Repair, Maintenance, and Installation – Ductless & Central Systems
Furnace, Boiler, and Heat Pump Repair, Maintenance, and Installations
Hot Water Baseboard and Radiant Floor Heating System Service & Installation
Household Plumbing Services
Complete Residential Electrical Services
Central Indoor Air Quality (IAQ) Products
Water Heater Repairs & Installation – Standard, High Recovery, Tankless, and more