Between cooking, cleaning, and general gathering, the kitchen is one of the most used rooms in your home, so when something goes awry, it can be a big inconvenience. When you need services for kitchen plumbing in Northglenn, CO, you can depend on our trusted team at Save Home Heat Company for reliable, professional service. With years of experience expertly serving our area, our plumbers can do everything from kitchen faucet and sink replacements, to a range of repairs, improving your water quality, and much more.
Kitchen Plumbing Repairs, Replacements, Remodels & More
Our priority is to ensure your kitchen plumbing needs are taken care of promptly and effectively, and our years of experience and familiarity with quality products play an important part in that. Whether you're replacing fixtures for a remodel, or you're having issues with your garbage disposal or water heater, we'll have the right solution for you and your Northglenn home.
Our Kitchen Plumbing Services Include:
Kitchen faucet repair, replacement & installation
Kitchen faucet upgrades
Kitchen sink replacement & installation
Kitchen sink upgrades
Kitchen remodel plumbing
Hot water dispensers
Hot water boosters
Garbage disposal installation, repair, and replacement
Our plumbing team is glad to install owner-supplied fixtures upon request, but please understand that we do not represent warranties on products not purchased from Save Home Heat Company.
Improve and Modernize Your Kitchen
Whether you have new fixtures in mind for a remodel, or a replacement makes more financial sense than a repair, there are great options out there for upgrades. For instance, we can install your new faucet with features like touch-activated controls, water temperature and pressure presets and hands-free soap dispensers.
We can also upgrade your kitchen sink to accommodate for space requirements, perform quality-of-life upgrades for your hot-water needs, and more.
Kitchen and Whole-Home Water Quality
Have any questions or concerns about your water quality? Northglenn area homeowners can trust Save Home Heat Company to get to the bottom of any unusual tastes or odors, or even concerns about hard water. In addition to water testing services, our team provides a variety of whole-home and point-of-use water filter solutions, including water softeners, reverse osmosis (RO) filters, water conditioners, and more. Save Home Heat Company has the expertise and products you can depend on.
Want to improve Your Kitchen's Water Quality? Our Solutions Include:
Reverse osmosis (RO) point-of-use water filters
Whole-home water conditioners
Whole-house water softeners
Carbon filtration
Inline water filters
Kitchen Water Lines, Drain Lines, Gas Piping and More
You may not think about them often, but there are water lines, drain lines and gas piping hidden away in the kitchen, responsible for delivering the water and gas you need to cook and clean. If you notice any issues with these systems, don't hesitate to call our team at Save Home Heat Company. We're highly experienced at repairing and rerouting or even replacing existing kitchen piping.
Our Kitchen Plumbing Services Also Include:
Water lines for refrigerators and freezers, cold water dispensers & ice makers
Drain line clearing, installation, repair, and rerouting
Gas piping and appliance connections
Water and gas leak repairs
Water leak detection systems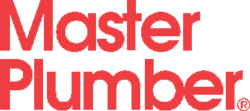 Trusted Kitchen Plumbing in Northglenn
Homeowners in Northglenn and surrounding communities have depended on Save Home Heat Company for quality home comfort services for over four decades. Our kitchen plumbing products and services are designed to enhance your home, whether we're diagnosing a hot-water shortage, installing a new-and-improved faucet, or any of a wide range of plumbing services. One of the foundations of our business is to provide a friendly, low-pressure experience for our customers. With Save Home Heat Company, you'll get honest plumbing experts who will listen to you closely, and who want the most appropriate solutions for you and your home, without any pushy sales agenda.
If you'd like to learn more about our kitchen plumbing services, schedule a service call, or get a free quote for your project, please contact our team today!
Our Complete Line of Quality Home Services Includes:
AC Repair, Maintenance, and Installation – Ductless & Central Systems
Furnace, Boiler, and Heat Pump Repair, Maintenance, and Installations
Hot Water Baseboard and Radiant Floor Heating System Service & Installation
Household Plumbing Services
Complete Residential Electrical Services
Central Indoor Air Quality (IAQ) Products
Water Heater Repairs & Installation – Standard, High Recovery, Tankless, and more