One of the most important rooms in any home, the kitchen is used all throughout the day for a full range of tasks. In many cases, this involves plumbing fixtures and appliances all working together in harmony. In Superior, CO, you can rely on Save Home Heat Company if you find yourself in need of any manner of kitchen plumbing services. This can be as simple as installing a hot water booster for a dishwasher or something more involved such as a kitchen faucet replacement or drain line upgrade. Our highly experienced and knowledgeable plumbing team can assist you in ensuring your kitchen plumbing is efficient, convenient, and reliable for you and everyone in your home.
Kitchen Plumbing Repairs, Replacements, Remodels, and More
There's no kitchen plumbing project our team can't handle! With decades of experience and highly skilled plumbers, our team is ready to address virtually any need you may have with regard to the plumbing fixtures and piping serving your kitchen. We are also experienced with kitchen plumbing remodeling projects, so if you're interested in replacing or upgrading your current sink, faucets, and more with more modern products, we can help.
Our kitchen plumbing services include:
Kitchen faucet repair, replacement & installation
Kitchen faucet upgrade
Kitchen sink replacement & installation
Kitchen sink upgrades
Kitchen remodel plumbing
Hot water dispensers
Hot water boosters
Garbage disposal installation, repair, and replacement
With years of use, it's to be expected that some of your kitchen plumbing fixtures will eventually degrade from natural wear and tear. Faucets, sinks, shutoff valves, and piping are all built to last many years, but that doesn't mean forever. Plus, advancements in design and efficiency for many kitchen plumbing products can make a world of difference in the convenience and performance you enjoy in your home. Whether you are in need of repair, replacement, upgrade, or just general advice, our Save Home Heat Company team is glad to be your kitchen plumbing resource in Superior.
Modern Kitchen Upgrades for Your Superior Home
It's not always a repair that's needed, but rather a replacement. With many fixtures and valving commonly found in the kitchen, it's often a wiser course of action to move forward with a new model instead of attempting repairs. Each situation is different, and our plumbers always take the time to review all options worth considering, so our customers can make informed decisions they feel good about.
If you're in need of a new faucet, sink, or something else in your kitchen, there are plenty of upgrades that our customers love. For instance, there are new faucets available that come with features such as hands-free soap dispensers, touch-activated controls, and preset water temperature and pressure levels.
Our team is glad to install owner-supplied fixtures, but as a friendly reminder we do not represent warranties on products not purchased from Save Home Heat Company.
Enjoy Better Water in Your Kitchen & Home
While Superior area homeowners enjoy relatively high quality water from local utilities, you may still have some concerns over specific minerals or potential contaminants. Taste, odor, and hard water are all potential concerns for homeowners around the Metro area. Along with the bathroom, your kitchen is a place where you would certainly notice potential water quality issues the most, assuming these are issues that you can easily identify. Our team provides water testing services to help determine which, if any, aspects of your home's water supply you may want to consider treating further.
Along with products that may be a good fit for your kitchen, such as point-of-use reverse osmosis (RO) filters, our team also installs whole-home water softeners and water conditioners, which do a great job in combination with products like RO filters.
Interested in improving water quality in your kitchen? Our solutions include:
Reverse osmosis (RO) point-of-use water filters
Whole-home water conditioners
Whole-house water softeners
Carbon filtration
Inline water filters
Kitchen Water Lines, Drain Lines, and Gas Piping
There exists an unseen system of drain lines, water lines, and gas piping that help to deliver the water and gas needed for your kitchen and its appliances to work as intended. Not to understate the importance of the drain lines, too! Located in the walls, below the floors, and even under your kitchen sink, these sets of piping may not be visible, but they sure are important! If you experience an issue with any of these systems, you can depend on Save Home Heat Company and our plumbing team to help. We are very experienced and skilled at repairing and rerouting existing kitchen piping, installing new, or any related work.
Our kitchen plumbing services also include:
Water lines for refrigerators and freezers, cold water dispensers & icemakers
Drain line clearing, installation, repair, and rerouting
Gas piping and appliance connections
Water and gas leak repairs
Water leak detection systems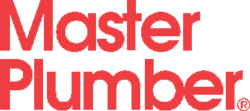 Reputable Kitchen Plumbing in Superior
Since 1979, Superior area homeowners have relied on Save Home Heat Company for quality home comfort services. We provide local area residents with kitchen plumbing products and services that are designed to improve your experience inside your home. Whether we're helping you find ways to conserve water or assisting you in selecting the perfect new kitchen sink, our team is glad to be of service. We also provide free, low-pressure quotes for the installation of products that make sense in your home for your convenience. In every interaction with Save Home Heat, our goal is to exceed your expectations and earn your trust, confidence, and future business.
If you would like more information about any of our kitchen plumbing services, schedule a service call, or obtain a free, low-pressure install quote, please contact our friendly, knowledgeable team today!
Our Complete Line of Quality Home Services Includes:
AC Repair, Maintenance, and Installation – Ductless & Central Systems
Furnace, Boiler, and Heat Pump Repair, Maintenance, and Installations
Hot Water Baseboard and Radiant Floor Heating System Service & Installation
Household Plumbing Services
Complete Residential Electrical Services
Central Indoor Air Quality (IAQ) Products
Water Heater Repairs & Installation – Standard, High Recovery, Tankless, and more