Boiler Repair Professionals Serving Lafayette Homes
Save Home Heat Company has been serving the comfort needs of homeowners in Lafayette, CO and surrounding communities in the Boulder and Broomfield county area for 40 years. We have the experience and expertise to keep your home's boiler and hot water central heating system functioning reliably and safely at peak efficiency for many years. You can trust in our recommendations and our broad product selection of high-quality products when it comes time to upgrade your equipment.
We're known for our:
Highly skilled and courteous technicians, plumbers, and installers
Extensive knowledge and experience installing, maintaining, and repairing standard & high efficiency products
Long term A+ rating with the BBB and many other consumer groups
Providing emergency heating and cooling service 24/7
Friendly, helpful office staff and service dispatchers
Strong commitment to 100% customer satisfaction
Reliable Lafayette Boiler Repair and Maintenance Services
At Save Home Heat Company, we provide prompt, professional repair and maintenance services for virtually all types of residential boilers and hot water central heating systems.
Our technicians always arrive at our customers' homes in a clean, well-marked company vehicle, equipped with state-of-the-art diagnostic tools, and fully trained and experienced at using them accurately and efficiently. In the case of a malfunctioning system, we'll fully inform you of our findings, and will present any options that we feel make sense for you to consider. We'll patiently and gladly answer all of your questions so that you can make an informed decision you feel comfortable with. Everything will be presented in a friendly, low-pressure fashion. Repair costs will be quoted, and once you approve repairs, our team will proceed to get your system back online as soon as possible. We stock many boiler parts in our vans and in our local warehouse and have extensive resources for quickly obtaining less common special-order parts. Our repair work will be performed promptly, in complete accordance with manufacturer recommended procedures.
If the age or condition of your current boiler, or the cost to properly repair it, indicate that you should investigate boiler replacement options, we're fully equipped to have that conversation with you and provide free quotes and complete installation service.
Our focus is on: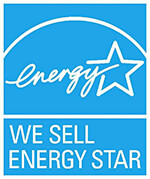 Communicating clearly and honestly with our customers at all times
Always keeping our customers' safety and best interests in mind
Treating our customers and their homes with complete respect
Performing all work efficiently and with great attention to detail
Leaving our workspace cleaner than we found it
Providing complete documentation of our work and any product purchases
Making sure our customers are 100% satisfied with our work after it's been completed
We Expertly Service All Brands!
High Quality Boiler Replacement and Installation in Lafayette
Save Home Heat Company will take the stress out of having the boiler replaced at your home in Lafayette. With four decades of experience installing and replacing residential hot water boilers in your community, we have the ability to recommend the best products for your needs. We know what designs and brands you can rely on, and which manufacturers are your best call to supply full support, now and in the future.
Our boiler product line includes several established, reputable, quality manufacturers, offering a variety of designs and materials. Cast iron boilers are still very popular, along with other units that feature stainless steel or bronze boiler sections. High performance features such as modulating heat output (ideal for Colorado winters!) and sealed combustion venting are common on a number of models. Efficiencies are available ranging from approximately 80% to 95% AFUE.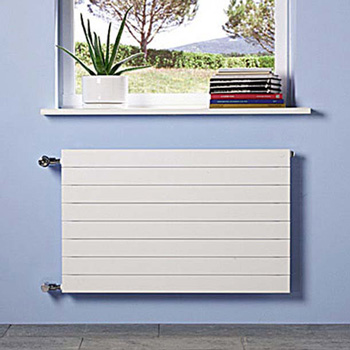 New Baseboards and Radiators, In-Floor Heating, Remodels and More!
Along with boiler upgrades, we also provide remodel and upgrade services for your entire hot water central heating system. Standard and high-output baseboard heaters, a wide variety of classic and modern style radiators – even hydronic towel warmers! – radiant in-floor tubing, and fan convectors are some of the more common heat distribution options that are available for upgrading your existing heat distribution system, or for remodels, basements finishes, even additions to your home. You can count on our highly experienced plumbing team to make sure every room in your home will receive the right amount of heat to keep you comfortable during the winter months.
When adding more living space to your home, we'll run accurate heat load calculations to determine if your existing boiler is large enough to handle the additional demand, and to accurately determine the heating needs of your new rooms. If a boiler upgrade is indicated, we'll take the time to fully inform you of our findings and recommendations, listen to you carefully, patiently answer all your questions, and discuss all viable heating solutions with you in an informative, low pressure manner. Helping you make informed decisions that you'll feel good about, now and for years to come, is one of our core company values.
Efficient, Plentiful Domestic Hot Water Using Your Boiler!
In addition to heating your home, your boiler can also heat your domestic hot water! The most popular hot water heating upgrade with our boiler customers is an indirect-fired water heater. These products are well insulated, stainless steel tanks that have a built-in high efficiency heat exchanger, and are heated by the boiler. With no burners or flue pipe, heat loss from the tank is greatly reduced, and being heated by the full BTU capacity and same efficiency as the boiler, hot water recovery rates are much faster than standard electric or gas water heaters. The difference in hot water supply from an indirect water heater is significant. We've even had some customers comment that hot water from these great water heaters seems almost endless! Indirect-fired water heaters come backed by great warranties.
A different boiler design, known as a 'combination boiler,' is designed to do the work of both central heating and producing domestic hot water all in one package. Containing an additional heat exchanger dedicated solely to domestic hot water, this type of high efficiency boiler is conservative on floorspace, and working like a tankless water heater, is a great option when properly matched with household hot water demand.
Trusted Boiler Services in Lafayette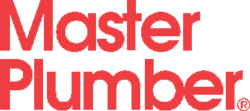 Save Home Heat Company is your best call for expert boiler repair, replacement, and a wide range of additional home services, and for an experience that you can trust for all your comfort needs in your Lafayette home. Our team will do their very best to exceed your expectations and to earn your confidence and future business every time you give us the opportunity to work for you. Along with heating installation, maintenance, and repairs, we also provide complete home plumbing, electrical, hot water, indoor air quality, and cooling services. Please give us a call today and see the difference that our highly customer-focused process will make for you and your home.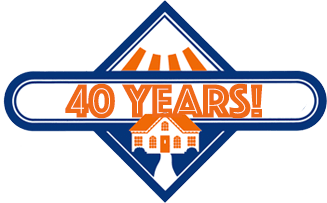 Our Complete Line of Quality Home Services Includes:
AC Repair, Maintenance, and Installation – Ductless & Central Systems
Furnace, Boiler, and Heat Pump Repair, Maintenance, and Installations
Hot Water Baseboard and Radiant Floor Heating System Service & Installation
Household Plumbing Services
Complete Residential Electrical Services
Central Indoor Air Quality (IAQ) Products
Water Heater Repairs & Installation – Standard, High Recovery, Tankless, and more