Professional Garbage Disposal Replacements in Longmont
The plumbers from Save Home Heat Company are fully prepared to assist with your garbage disposal installation job in Longmont, CO. We have been serving the needs of Longmont homeowners since 1979 – that's 40 years! – and we are strongly committed to earning your trust and your future business every time you hire us to work in your home. Our long-term A+ rating with the Denver-Boulder Better Business Bureau is just one of many testaments to our ongoing commitment to providing you with reliable, professional service.
You can trust us to:
Have highly skilled, courteous plumbers
Perform our work in a meticulous and efficient manner
Be knowledgeable and experienced
Provide sound, honest advice that is in your best interests
As part of our commitment to our customers, we take the time to make sure they are fully informed on our findings and on the work performed. We help educate our garbage disposal customers, making sure they understand what sorts of foods are safe to put in the disposal. All questions our customers may have are gladly and fully answered, and we leave the operating instructions and owner's manual with them for future reference.
Trusted Longmont Garbage Disposal Installations
The crew at Save Home Heat Company is experienced with installing many types of garbage disposals in Longmont. Our plumbers will explain the benefits of each type of garbage disposal in a low-pressure fashion so that you can make an informed decision that you feel comfortable with.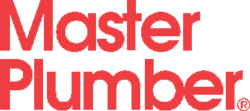 Common causes of clogged garbage disposals include (don't put these down the disposal):

Coffee grounds
Onion skins
Potato peels

Eggshells
Cooking oils, grease, and fats

Rice, oats, and bread
Pasta
It's important to run your disposal properly and those avoid foods that expand easily and foul your unit and shorten its life. Read the owner's manual carefully, and to see if your unit has other specific maintenance requirements. NOTE: Safety first, always! When operated and cared for properly, a home's garbage disposal should last for at least 8 to 15 years.
With 40 years of local plumbing experience, we'll perform repairs whenever they are possible, however, garbage disposals are relatively inexpensive products, and it often makes more sense to replace a unit, as opposed to attempting repairs. Our professional garbage disposal replacement services will keep your pipes in Longmont unclogged and working properly.
Garbage Disposal Installation Options in Longmont
In many cases, a garbage disposal repair doesn't make much sense. However, there is some good news! When considering a new garbage disposal, there are plenty of great performance upgrades that a standard continuous-feed model likely won't have. If your current disposal is the same that was put in place when your home was constructed, replacing it could bring some welcome enhancements. Your Save Home Heat Company will be more than glad to discuss your options with you, comparing the costs and benefits of each course of action.
Optional garbage disposal features include:

Plastic, steel, or stainless steel grinding chambers
Different volume grinding chambers
⅓ to 1 horsepower motor ratings
Noise reduction features

Multiple grinding stages for different types of waste
Auto-reverse for releasing jams
Septic-assist model disposals
Longmont's Garbage Disposal Replacement Experts
At Save Home Heat Company, your garbage disposal installation job in your Longmont home will go smoothly. We'll do our very best to exceed your expectations, and we'll be highly responsive to you at all times. Please give us a call and see the difference that our process will make for you and your home. Keep us in mind for all your professional home heating and cooling, plumbing and electrical needs.
Our Complete Line of Quality Home Services Includes:
AC Repair, Maintenance, and Installation – Ductless & Central Systems
Furnace, Boiler, and Heat Pump Repair, Maintenance, and Installations
Hot Water Baseboard and Radiant Floor Heating System Service & Installation
Household Plumbing Services
Complete Residential Electrical Services
Central Indoor Air Quality (IAQ) Products
Water Heater Repairs & Installation – Standard, High Recovery, Tankless, and more