Mitsubishi Ductless AC and Heat Pumps: Premium Features Our Customers Love!
May 28, 2021
Of all the home comfort products we install, Mitsubishi ductless mini-split air conditioners and heat pumps are among the most popular with our customers. Very effective, highly efficient, and quiet performance are high on the list of reasons why. The ability to create independent, customized comfort zones within your home is another big one.
Why Choose Mitsubishi Ductless Systems?
Mitsubishi Electric has been a world-wide leader in ductless home heating and cooling for over 50 years, and continues to manufacturer high quality systems that incorporate the latest state-of-the-art developments. Even quieter operation, higher efficiency ratings, and greater comfort levels are some of the results of these advancements that our team at Save Home Heat Company are glad to offer our customers. This blog will focus on several of the technological developments that make the Mitsubishi product line so popular.
Up To 40% More Efficient
All of the Mitsubishi ductless systems our team installs in residential applications use exclusive INVERTER® compressor technology, which provides just the amount of cooling or heating needed, greatly reducing wasted energy while also improving efficiency. INVERTER® AC and heat pump compressors from Mitsubishi work similarly to variable-output central cooling and heating systems, automatically varying output in response to the exact needs of the home. This advanced heart of the Mitsubishi system ensures more accurate temperature control, even quieter outdoor sound levels, and performance that's up to 40% more efficient than conventional ductless systems.
Instant Hot Start!
Mitsubishi ductless mini-split heat pumps feature the Instant Hot Start design, which ensures that during the winter, the blower unit will turn on only when there's heat ready to be delivered. Remember those blasts of cold air when the old central furnace used to turn on? That'll never be the case with these products!
3D I-SEE™ Thermal Scanning for Optimal Comfort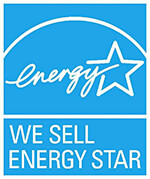 Advanced 3D I-SEE SENSOR™ technology allows Mitsubishi ductless air conditioners and heat pumps to scan and analyze conditions in the room and automatically respond to ensure maximum comfort for the occupants, as well as achieve optimal efficiency. When the system is operating in the I-SEE mode, this customizable control option conducts a continuous thermal scan of the room (including occupants), splitting the room into over 700 'sub-zones.' Working in conjunction with the indoor unit's dual split-vane design, this allows comfort to automatically be directed toward (or away from) where it's needed most. Energy waste is further reduced as less heating and cooling are delivered to areas where it's not needed.
Handheld, Wi-Fi Capable Thermostat
The Mitsubishi handheld remote thermostat provides great convenience for making comfort adjustments, and is the ultimate for personal comfort when the thermostat is sitting right near you. The control can also be mounted in a special wall bracket if you prefer one thermostat location. Some of the features offered by this simple yet sophisticated control include the ability to group multiple settings into one-touch operation, easily control all cooling and heating modes and customizable settings, as well as program and adjust the air direction and fan speed. Mitsubishi mini-split thermostats can also be enabled for Wi-Fi and remote smart phone control, so you can avoid coming home to too-hot or too-cold temperatures.
Multi-Position, Adjustable Air Distribution
Mitsubishi indoor blower units provide unparalleled airflow flexibility, with a versatile dual split-vane air distribution design that can be set in a variety of directional positions. The air vanes can even be directed to slowly oscillate, sweeping upward and downward, providing uniform airflow throughout the room. Many of our customers love the oscillating vanes!
H2i PLUS™ Low Temperature Operation!
Mitsubishi heat pumps that are equipped with optional H2i PLUS™ Technology can provide 100% of rated heat output even when outdoor temperatures reach -5°F, and deliver useable heat with outdoor temperatures as low as -18°F. H2i PLUS™ heat pumps are so effective that they are used not only to solve existing heating and cooling problems, they are also installed as independent, whole-home, zoned heating and cooling systems.
Hyper-Heating H2I® model heat pumps are another great option for low temperature operation, and Mitsubishi AC-only mini-splits are available to provide year-round cooling for areas such as computer rooms and other rooms in your home that produce lots of heat. The bottom line is that when outdoor temperatures drop, our team feels that Mitsubishi is your best bet for reliable ductless mini-split performance!
Mitsubishi Ductless AC and Heat Pump Systems in Denver/Boulder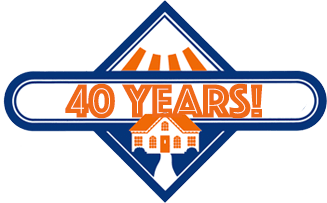 Save Home Heat Company has been providing quality home services in the Denver-Boulder metro area for over 40 years. We have been installing and servicing Mitsubishi ductless systems for over 25 years, and are an authorized Mitsubishi ELITE Diamond Contractor, their highest level of dealer recognition.

Please contact me to schedule a free ductless system install quote!

Tags: ductless AC, Heat Pumps, HVAC Installation