Modulating Boilers: A Great Hot Water Heat Option!
January 31, 2021
Is your home heated by a central hot water boiler, with baseboard heaters and/or radiant floor heating? If your answer is 'yes,' is your boiler starting to show its age? Are monthly heating bills higher than you'd like, or breakdowns happening too often? If you think it's time to start looking at replacement boilers, our team at Save Home Heat recommends taking the time to learn about 'modulating' boilers. They're an ideal fit for homes in the Front Range, with our widely varying winters.
What Is a Modulating Boiler?
We've written in the past about variable-output furnaces and air conditioners, which automatically adjust their heating and cooling production in accordance with outdoor conditions and the specific needs of the home. A modulating gas boiler does the exact same thing for homes that are heated by hot water!
Using proven, advanced technology, a modulating boiler provides just the right amount of heating that's needed to satisfy the thermostats, significantly reducing fuel consumption while also improving comfort levels in all the zones in the home. In comparison, whenever there's a call for heat in a home that has a traditional, single-stage boiler, the unit always turns on full-bore, whether it's 45 degrees outside or frigid single digits. This basic single-stage design, which was the accepted standard for many decades, results in inherent inefficiencies whenever more heat is being produced than is actually needed. It also results in lower comfort levels as compared with a modulating system.
Benefits Of A Modulating Boiler
Modulating boilers afford a number of benefits to the homeowner, foremost among them being reduced heating bills and improved comfort. Matching home heating needs more accurately, this automatically self-adjusting design burns only as much gas as is needed to keep the home at desired temperatures, virtually eliminating wasted heat. In addition, the exhaust vent fan, which is standard equipment on all high efficiency boilers, runs at full speed only when demand requires full output from the boiler. At all other times, this variable-speed exhaust fan uses less electricity and runs even more quietly: High efficiency performance and reduced sound levels!
Improved comfort is another primary benefit of modulating boilers. Reducing its heat output when outdoor temperatures are milder (think of sunny winter days), a modulating boiler circulates hot water at reduced temperatures under those conditions. This results in longer heating cycles while still delivering plenty of comfortable heat to the home. The modulating design more accurately tracks thermostat settings, and reduces extended time lags and wide temperature swings between heating cycles that many of us are unfortunately accustomed to. This all translates to enhanced comfort levels, as well as higher efficiency!
Advanced Heating Technology
Proven, advanced technology is at the heart of modulating boiler design. Featuring a modulating gas valve, which on many models can regulate gas consumption down to as low as just 20% of the heater's rated input, the efficiency of the most popular modulating boilers our team installs is an impressive (especially for boilers) 95% AFUE. Gas valve adjustments are directed by a solid-state control in the boiler that monitors special temperature sensors during operation. One sensor is located inside the boiler, monitoring water temperatures in the system, and the other is installed outside, tracking outdoor temperatures. As the outdoor temperature drops, heating output is automatically increased to meet the higher demand, and the reverse happens when it warms up outside. The water temperature in the system is also closely monitored, and adjustments are automatically made to maintain optimal heating performance and efficiency under all conditions. The setup procedure on modulating boilers allows the installing contractor to fine tune the system's operation for the specific home, as well as the comfort preferences of the owners.
Safe, quiet, sealed combustion venting, an electrically efficient variable-speed exhaust fan, heavy gauge stainless steel water tubes, and a compact, wall-hung design are other features that can found on these premium boilers.
Combine Domestic Hot Water & High Efficiency Heating!
When the time comes to replace your traditional tank water heater, an indirect-fired tank type water heater, or 'sidearm tank,' powered by the boiler, is a great domestic hot water option to explore for these types of heating systems. Consider this: Operating at the same efficiency as your boiler, with very high recovery rates (much higher than standard water heaters), no flue stack, low heat loss, and outstanding warranties are all part of the indirect-fired water heater package.
Another high performance domestic hot water option for boiler systems, which in this case combines hydronic home heating and domestic hot water in just one piece of equipment, is what's known as a 'combination boiler,' also known as a 'combi-boiler.' Producing domestic hot water and central heating from a single, high efficiency, modulating boiler, combination boilers are a solution worth exploring when floor space is at a premium and both high performance heating and domestic hot water is desired.
Many Ways To Heat To Your Home
Regardless of what type of boiler is heating your home, our team would like to make sure you're aware of the many options that a central hot water heating system affords to the homeowner. First on the list, and hopefully of no surprise to anyone who has one, is the ability to have different 'comfort zones,' each with its own thermostat providing personalized heat to that part of the home. Dial down the temperature (but not too far!) in unoccupied rooms and get even lower heating bills in the process. But that's just scratching the surface.
When it comes to delivering heat to your home from a boiler system, most homeowners recognize hot water baseboard heaters, and many are familiar with radiant floor heating. But did you know that there are different types of baseboard heaters available, some of which can deliver much more heat than others? Or have you thought about radiators? There are a good selection of high quality, old-style radiators on the market, as well as those with sleek, modern designs. There's even hydronic towel warmers! Yet another heating option that could be the right fit if adequate floor or wall space is an issue, are compact fan convectors. A fan convector delivers warm, forced air from the hot water circulating through your heating system, and may be just the solution for areas where baseboards or a radiator may not do an acceptable job.
Our main point here is that boiler systems provide a number of heating options that may not come to mind readily, but which may be just the right solution for part of your home. In the Denver-Boulder area, our expert plumbing and heating team would be glad to provide more details on any of the above options in an informative, low-pressure manner.
Your Trusted Hot Water Heating Team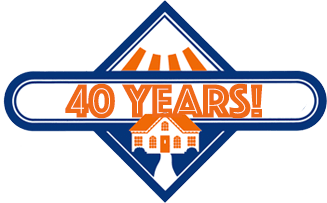 In the Denver-Boulder metro area, our experienced, highly skilled home comfort team at Save Home Heat Company has been serving the needs of homeowners for over 40 years. If you'd like to learn more about high efficiency modulating boilers or other high quality replacement equipment – or about ways to improve heat delivery to your home – please reach out to us today for friendly, professional advice and recommendations that will best suit your heating needs.

Please contact me to schedule a free install quote, or to schedule a service call!

Tags: Heating, Plumbing, Water Heaters