Mold vs. Mildew and How They Affect Your Health
November 9, 2023
One of our valued Save Home Heat Company team members recently brought this important quality of life topic to the attention of our blogging crew, giving us the idea to present this starter-level informative piece about mold and mildew around homes.
Most of us have heard of mold and mildew, often involving some sort of water leak, but how many of us can distinguish between the two – much less have an understanding of the health risks that might be posed if you are exposed to either? What are the potential health and safety issues relating to exposure to both mold and mildew?
Because IAQ products and plumbing services are two important items that sit under our umbrella at Save Home Heat, and because we occasionally work in conjunction with contractors who specialize in mold inspection and remediation, such as flood and fire damage restoration companies, following is some information that we feel our readers will find helpful. Not that we enjoy saying this: Any time of year is a good time to learn more about mold and mildew in residential settings.
Mold vs. Mildew: What's the Difference?
Generally speaking, mold is a blanket term that covers many types of microscopic fungi that grow as multicellular filaments, which are called hyphae. Mold can grow on any organic matter, such as clothing and paper, as well as on ceilings, walls, wood, tile, carpeted floors, drywall, paints, dust, and fabrics and upholstery throughout the home. Mildew refers to specific types of fungus, which includes certain types of mold. (The overlap gets a bit confusing.)
Mold and mildew are often present at low levels in most homes, as well as outdoors. The reality is that they are somewhat pervasive in our environment, and don't normally pose concerns unless adverse conditions exist in their presence, triggering significant growth (think excessive, unwelcome moisture, stagnant conditions).
How To Tell Mold & Mildew Apart
Both mold and mildew are types of fungi that need water, oxygen, and food to survive. They grow in multiple temperatures and environments, with some strains thriving at higher temperatures. So far, not much difference between the two.
When identifying mold and mildew, there are distinctions that set them apart. Mildew tends to have a gray, white, or light brown color, and can be quite powdery. It is usually relatively flat in appearance, and has a somewhat musty but not overpowering odor. Mold, on the other hand, normally appears as raised and fuzzy, with a black, green, or red color. It has a fairly strong smell, sometimes described as pungent. (Do NOT breathe them up close!) Both mold and mildew can spread quite quickly under undesirable conditions.
What Causes Mold and Mildew in the Home?

Mold and mildew may develop in areas of the home that experience elevated moisture levels, such as windowsills or shower walls, or near a water line or drain leak. Steady moisture buildup in those areas can create a breeding ground for potential growth.

In the Denver-Boulder area, high humidity does not normally create mold or mildew concerns indoors – unless there's a specific cause inside the home. There are many potential locations in the home where conditions could develop that encourage mold and mildew growth, and which should be inspected regularly.

Sources of mold and mildew growth around the home may include:

Leaking water pipes or drain lines
Cracks in a foundation wall or concrete slab
Roof or siding leaks, including vent pipes running thru the roof or sidewall
Window or door leaks
Poorly ventilated areas (laundry rooms come to mind)
Seasonal water table issues (including possible sump pump or outdoor drainage issues)
Excessive condensation indoors (there's several potential causes)
Outdoor sources introducing mold into the home (from shoes and clothing, to pets and more)
Potential Health Impacts of Mold and Mildew Exposure
Research has shown that while mildew can cause relatively minor respiratory problems such as coughing fits and other responses, it is NOT to be summarily dismissed, especially in the presence of at-risk people such as infants and children, pregnant women, the elderly, and those with respiratory or serious health conditions. However, mold is potentially even more invasive and troublesome than mildew, so that will be our focus in the following overview.
Potential health impacts of mold include:
Can trigger allergic reactions of varying levels
Heightened possibility and impact of asthma attacks
Production of certain airborne toxins or irritants that can affect lungs, nose, eyes, throat, and skin
Hypersensitivity to a wide variety of substances
Lung inflammation
Lung infections in immune-compromised individuals
Mold Toxicity?
In cases of much higher or prolonged exposure, mold toxicity can develop in some individuals, potentially resulting in body aches, unexplained weight changes, tinnitus (hearing issues), metallic taste in the mouth, fatigue, excessive thirst, brain fog, and more. If you feel this might be the case for you or your family, contact your trusted health practitioner asap, and reach out to a local mold testing company for advice. The cautious approach is always the best!
Mold and Mildew Prevention
According to the Centers for Disease Control (CDC), maintaining correct environmental conditions is the best way to prevent mold and mildew growth. This includes controlling humidity levels, promptly fixing leaks in the home, ventilating high-moisture areas like bathrooms and laundry rooms, and promptly and thoroughly drying flooded areas. For remediation, there are a variety of cleaning products and procedures that are recommended by the CDC and others for DIY removing mold and mildew. For liability reasons, we will not provide any details here, but feel free to suss them out elsewhere online. When in doubt, an experienced professional is always your safest option.
Our team recommends inspecting the inside and outside of your home regularly in order to catch potential water leaks in their early stages, and help avoid mold or mildew issues that might  arise. If you cannot do it yourself, seek professional assistance (this sort of inspection does not fall under our umbrella at SHH).
Addressing IAQ and Plumbing Issues in the Denver-Boulder Metro Area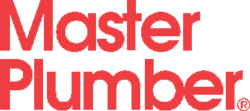 Don't hesitate to have plumbing or drain leaks around your home fixed – even small ones. There's no telling what sort of aggravation you could be inviting by putting off minor repairs for an indefinite time. In addition, if you have concerns about the quality of the air in your home, there are a range of IAQ solutions and air cleaning products that can be explored. In the Boulder-Denver area, our team at Save Home Heat Company is glad to assist you with these and many other home services needs.
Please contact me to schedule a plumbing repair or a free IAQ install quote!