Multi-Zone, Mini-Split Heat Pumps: A Popular Home Comfort Option
August 26, 2022
When it comes to home heating and cooling, ductless mini-split heat pumps continue to grow in popularity in the Denver-Boulder area. Compared to just a decade ago, the number of mini-split heat pumps that our team now installs is far beyond the volume of cooling-only units that once dominated the ductless home comfort market.
In addition to the strong shift away from AC-only ductless systems toward heat pump technology, multi-zone systems now lead the way, as well, and for many good reasons. In this blog post, we'll take a closer look at multi-zone, ductless heat pumps, and why they're the first choice for many homeowners.
What Is a Multi-Zone, Mini-Split Heat Pump?
A "multi-zone," mini-split system is a ductless home comfort system that supports multiple indoor blower units off of a single outdoor condensing unit.
As with all split-system air conditioners and heat pumps (ductless and central), the indoor blower units are connected to the outdoor condensing unit by means of "line set" piping that circulates refrigerant between the inside and outdoor components, along with control wiring. Power for the outdoor unit/s comes directly from the home's breaker box, in a dedicated electrical circuit.
Why a Mini-Split Heat Pump?
Before we jump into the extra benefits that multi-zone systems provide, here's a quick review of ductless heat pump basics:
Zoned Heating & Cooling Packed With Benefits!
A heat pump provides both heating and cooling, ideal for a region such as ours which now features both hot summers, at times, along with all that winter has to offer.
Ductless mini-split heat pumps are a great home comfort option because of their ability to provide independent comfort zones within the home, providing convenient, quiet, unobtrusive, user-friendly, modern, personalized – that's quite a list! – heating and cooling in different rooms around the house, all year round. Each indoor blower unit is operated by a hand-held, remote thermostat that can also be located in a special wall bracket.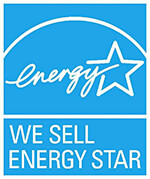 'Green Movement' Friendly
As our communities shift toward "greener" home comfort products that don't rely directly on burning fossil fuels, heat pumps continue to gather attention as an efficient, electric-powered option.
Expertise Retrofitting Mini-Splits in Existing Homes Is Important!
One of the hallmarks of a well qualified mini-split system installation contractor is their ability to integrate both the outdoor and indoor units, and also the line set piping and wiring, with the existing aesthetic of the home. The expertise required for this type of installation work is a level beyond central furnace and AC work, which also require top quality, professional skill and craftsmanship. Our team at Save Home Heat is proud of our ability to accomplish this in our mini-split installations, as well as with the central system work we perform for homeowners in the Boulder-Denver area.
The Benefits of 'Multi-Zone' Mini-Splits
When a homeowner considers a ductless heat pump system to independently heat and cool multiple rooms, or even an entire home, this is when multi-zone systems really shine!
Very compact outdoors as well as inside the home, affording all the benefits of single-zone ductless heat pumps, multi-zone systems take a great system to yet another level.
Here's some of the features that multi-zone mini-split heat pumps bring to the table:

Multi-zone systems are available in a variety of system configurations, with the ability, depending on the model, to pair a single outdoor unit with 2, 3, 4, 5, or even 8 independent indoor blower units!
Their outdoor physical footprint is extremely small and well-contained
Outdoor sound levels are very quiet and well contained in a single condensing unit
Multi-zone systems are expandable, so you don't need to install all the indoor blower units at one time. Great for budget planning, and also for future remodel or addition plans!
In whole-home applications where more than one outdoor multi-zone may be the best solution (not a given), the outdoor footprint and sound levels remain impressively quiet and well-contained
Multi-zone outdoor condensing units provide a range of BTU ratings to fit different size rooms in the home, so the system can be accurately matched with their varied heating and cooling needs. Oversizing or under-sizing concerns are often easily addressed once the heating and cooling load calculations have been performed, when the equipment is initially being specified.
Providing a heating and cooling range from approximately 24,000 to 60,000 BTUs per hour, these versatile, proven systems are well suited to handle the needs of an entire home. As mentioned above, there are cases when more than one multi-zone system is the right call for a home. Few cases are identical, so no rules-of-thumb can apply.
Multi-Zone, Mini-Split Heat Pump Expertise For Denver-Boulder Homes
Our team at Save Home Heat Company has decades of experience installing and servicing ductless mini-split systems for homeowners in the Denver-Boulder metro area. Our customers rely on us for high quality, professional, expert installation, maintenance and repairs, and dependable, friendly service that is delivered with zero pressure and ample amounts of information. We work closely with our customers to determine the home comfort solutions that best fit their needs, and are also the right fit for their homes and location!

Please contact me to schedule a mini-split heat pump quote!

Tags: Cooling, Heating