New Split-System AC & Heat Pump Efficiency Standards for 2023!
December 23, 2022
January 1, 2023 marks another milestone in the continuing process of increasing national efficiency standards for some of the home comfort products that our team at Save Home Heat installs. This anticipated revision is not what we would call earth-shattering, but it does affect a number of heating and cooling products that we install each year.
As technology in many areas continues to advance, the Department of Energy (DOE) reevaluates energy efficiency standards for a broad range of appliances on a regular basis. The end game, of course, is to drive energy savings, and provide greater protections for our valuable, limited resources and the environment. Let's take a closer look at these latest revisions affecting homeowners and their home comfort options.
What Are The New Efficiency Standards?
This latest national code update raises the minimum allowable efficiency of heat pumps and AC systems that manufacturers like Lennox, Mitsubishi, and others will be allowed to build starting in January of 2023. Affected products include residential central and mini-split AC and heat pump systems, of which we install many each year. In this instance, the efficiency testing process for these products is also changing. Products manufactured prior to this date can be distributed and installed while supplies last.
Muddying the 'Alphabet Soup' A Little Bit!
Muddying the waters just a little, in 2023 there will be some new metrics and nomenclature introduced. Beyond the "SEER" cooling efficiency rating that many homeowners are familiar with, there will now also be SEER2, EER2, and HSPF2 efficiency designations, as applies to the type of system (AC-only or heat pump). Our team at Save Home Heat Company is fully prepared to address for our customers the differences compared to current ratings and how they relate to each other, as well as making sure to meet all code and utility or manufacturer rebate program requirements.
Focusing on the North Region
The new efficiency standards vary depending on what region of the country you live in. The DOE has designated North, Southeast, and Southwest regions for varying efficiency level updates, all of which are also covered in the new national standard. This blog will focus on the North Region as defined by the DOE, including approximately the northern half of the U.S. (and Canada), the region where we operate.
New North Region Split-System AC & Heat Pump Minimum Efficiency Standards:

Air Conditioner (central & mini-split): 14 SEER (13.4 SEER2)
Heat Pump (central & mini-split): 15 SEER (14.3 SEER2) for cooling, and 8.8 HSPF (7.5 HSPF2) for heating
Of note, "package systems" (not pictured here) are also included in this code revision. Because the changes are fairly similar to the above, and because our team at SHH rarely installs this type of equipment, we won't bore our readers with that additional minutia. Available upon request!
How These Changes Will Affect Our Customers
As we mentioned above, while these national efficiency updates are not earth-shattering for many of our customers – many homeowners we serve often choose higher efficiency systems – they will indeed have a measurable effect for some. For example, for homes whose cooling needs are minimal, or are unoccupied much of the time, or for those who own or manage rental units, the installed cost for the minimal acceptable unit in these classes will now increase a bit, as compared to previous years. Our team at Save Home Heat Company will continue do our best to offer a broad range of quality equipment to suit the varying needs of our customers.
Installing High Quality AC & Heat Pumps in Denver-Boulder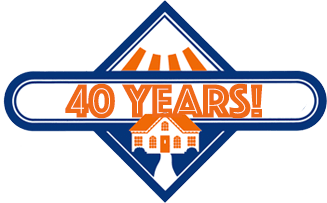 With over 40 years serving the home comfort needs of homeowners around the Boulder-Denver metro area, you can trust Save Home Heat to present you with proven solutions and options that will stand the test of time – and that our team is strongly committed to your complete, long-term satisfaction with our work.
Please reach out to us today for friendly, highly informative, low-pressure assistance with any of your home heating, cooling, electrical, plumbing, hot water, and indoor air quality needs.
Please contact me to schedule service or for a free install quote!