Our Heat Pump Water Heater Line Is Expanding!
October 26, 2023
Heat pump water heaters, also known as hybrid electric water heaters, are another "green" home appliance whose presence is continuing to grow in public awareness.
Our plumbing and heating team at Save Home Heat Company is experienced in installing and servicing heat pump water heaters and in this post, we would like to introduce our readers to a new addition to our line that continues to gain recognition in our industry: the SANCO2 Heat Pump Water Heater from ECO2 Systems.
Introducing the SANCO2 Heat Pump Water Heater
The SANCO2 is an electric-powered hot water system consisting of two main components: an outdoor condensing unit which is somewhat similar to the outdoor units used in mini-split and central heat pump home comfort systems; and, an indoor storage tank designed to be used with the SANCO2 heat pump.
In brief, this system employs refrigerant in a sealed system along with a compressor, an exhaust fan, a circulator pump, and a heat exchanger located in the outdoor unit, in order to generate domestic hot water. The hot water is stored in a matching storage tank that's located in the usual place where you'd find a traditional water heater.
'Split-System' Design Is The Big Difference
The thing that makes the SANCO2 unique in comparison to most heat pump water heaters currently available is its split-system design. This means that instead of the water heater and the heat pump being contained in a single piece of equipment, located indoors in the mechanical area, it's split into the outdoor condensing unit and the indoor storage tank. This unique design, which is steadily gaining fans in the industry and with homeowners, has a number of advantages, among them moving the loudest component to the outdoors. More on that below.
Key Components of the SANCO2 Water Heater
While certain aspects of the SANCO2 hot water system may seem sophisticated, the components and overall design are fairly straightforward. Here's a bit of closer look at the two primary components:
Outdoor Condensing Unit and Refrigerant

As with all heat pumps and air conditioners, the heart of the outdoor condensing unit is the compressor, which is the chief component responsible for altering the refrigerant's phase and creating heat. The variable-speed, Inverter compressor used by the SANCO2 heat pump is highly electrically efficient and is similar to the compressors found in many Mitsubishi mini-splits that our team installs. The refrigerant used in this system is R744, known as a "natural refrigerant," with very low ozone-depletion potential. Based on carbon dioxide, R744 is not new to the industry, and is experiencing a resurgence.
Indoor Storage Tank

Located indoors in place of a traditional water heater, the SANCO2 storage tank doesn't contain any burners, heat exchanger, or have a flue pipe. It functions essentially as an efficient hot water storage tank, with an additional set of hot and cold water connections for connecting piping to the heat pump outdoors. The locations of the water connections on the tank make optimal use of temperature stratification in the tank. There are 8 different size storage tanks available, ranging from 43 gallons up to 505 gallons; the two smallest tanks are stainless steel and the others are glass-lined.
The domestic plumbing connection from the storage tank to the outdoor condensing unit has three levels of freeze protection, including automatically cycling the low-wattage circulator pump located in the outdoor unit, as needed, during freezing outdoor conditions. The triple-redundant freeze-proof design of the SANCO2 unit is identical to what's been used in Japan for two decades (more on that below), in many cases in similar conditions to what we experience in the Denver-Boulder metro area.
Benefits of the SANCO2 Heat Pump Water Heater
Here's a summary of the primary benefits that this split-system heat pump water heater brings to the table for homeowners:
Much quieter operation indoors, as compared to heat pump water heaters that are self-contained in a single unit
Wide variety of storage tank sizes
High FHR (First Hour Rating) hot water ratings can be achieved
Straightforward installation
Uses the ozone-friendly CO2 refrigerant, R744
The heart of the system is a highly electrically efficient Inverter compressor
Another "green" home hot water option in a growing class of products
About the Manufacturer:
The SANCO2 Water Heater is the North American version of the Eco Cute Water Heater that was introduced in the Japanese market in 2001 by the established, global heat pump manufacturer, Sanden. Sanden specializes in energy-saving, ozone layer friendly products and high quality compressors; over 7 million of their Japanese model heat pump water heaters have been sold in the past 20 years.
Nearly identical to their Japanese predecessors, SANCO2 water heaters are available in the U.S. from ECO2 Systems, who have been distributing these Japanese-built products in our country for close to a decade. This system carries both United Laboratory (UL) and ENERGY STAR certification.
Interested in a Heat Pump Water Heater for Your Denver-Boulder Area Home?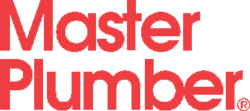 As always, our team at Save Home Heat is focused on providing solutions that best meet the needs of each individual homeowner we work with. Heat pump water heaters continue to gain recognition and interest in our industry, but these "green" hot water products are not the best fit for everyone. Our line of residential water heaters continues to be very broad and high quality, enabling us to find the right fit for each family and home we visit.
Please reach out to our team today for expert assistance in finding the right hot water solution for your Boulder-Denver metro area home. Our process is professional and detailed, highly informative, and low-pressure. Installation quotes are always free.
Please contact me to schedule a water heater installation quote!