Our List of Front Range Fall Reminders!
October 15, 2021
Cooler weather has arrived in the Denver-Boulder area, and with it a reminder of many important seasonal tasks that should be completed to help keep your home running smoothly and safely.
So, without any further ado, here's our near-annual list of fall seasonal reminders to help you move into the winter with enhanced peace of mind, along with some additional food for thought along the way.
Heating
Make sure your heating system is ready to do its job effectively, efficiently, and safely. Depending on the type of heating system installed in your home, these items could look a little different:
For homes with forced air heating systems, this is critical: Make sure there's a clean filter in your furnace
If you have a central humidifier that has been turned off for AC season, remember to turn it back on
Change the thermostat to your heating season settings. For homes with hot water heat, make sure to check all the thermostats on all heating zones
Schedule annual safety inspection and maintenance for your system (our team recommends waiting until after the rush of emergency calls that inevitably come at the beginning of every season)
Call your trusted HVAC professional (Save Home Heat in the Denver-Boulder area) if you have any questions or concerns along the way. Do NOT risk putting yourself in harm's way!

Plumbing
Like many systems in our homes, many aspects of home plumbing are often overlooked, that is, until an issue arises that needs prompt attention.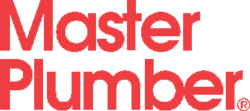 Check outdoor plumbing for potential leaks, cracks, proper pipe and valve support, or signs of aging. Then do the same indoors (especially in cabinets below sinks)
Is there heat tape on plumbing in your crawlspace or elsewhere that needs to be plugged back in for the winter?
Are the drains flowing clear and free on all levels of your home (sinks, showers, toilets, floor drains, washers, etc.)? Consider scheduling an annual main sewer line inspection
How is your water pressure? Check showers and faucets on all levels to make sure everything is running as it should; toilets too!
How's your water heater doing? Does it still supply plenty of hot water? Have you seen any telltale signs of leaks on the floor, or heard strange sounds coming from the unit? Now's a good time to think about upgrading an old or inadequate water heater – before holiday meals and long, hot showers commence!
The same as the above goes for your garbage disposal: Will it be up to the challenge of approaching holiday cooking?  **When doing anything around disposals, please remember: Safety First!!
Electrical
A neglected electrical system could develop potentially serious issues if early symptoms go undetected. Consider conducting a visual inspection or have an annual whole-home inspection performed by a qualified electrician. If you are doing this yourself (hands off, please!), make sure to take a look at all visible indoor and outdoor electrical boxes, outlets, disconnects and standard switches, wiring, electrical conduit, and other electrical components in your home's electrical system that are within sight. Check all rooms and levels, and take a thorough walkthru outside around the house. If you see, smell, or even hear anything unusual, please reach out to your trusted electrician asap. In Denver-Boulder, Save Home Heat is prepared to take your call.
Are there any outdoor lighting (think safety and security) or electrical receptacle upgrades you've been thinking of making before winter arrives? Improved power supply for a detached studio or workshop? Now's a good time!
Smoke & CO Detectors, Fire Extinguishers
Inspect, clean, and test your home's carbon monoxide and smoke detectors to ensure they're all working properly. It's best to follow the instructions in your manufacturer's owners' manuals
Make sure that the 'replacement' dates for your CO and smoke detectors haven't passed yet
Are there adequate fire extinguishers in your home? For starters, common sense dictates that there should be at least one on every level of your home, and in sleeping and cooking areas; near wood stoves and outdoor firepits, too. We recommend contacting your local fire department or fire protection district for up-to-date, professional recommendations on the types of fire extinguishers to buy, and the best places to locate them
Are the dates on your fire extinguishers current, or is it time to recharge or replace them?
In and Around the House – Before the Weather Changes!
The list goes on, and we're pretty sure there's other items our readers could add. Here's a few more things to keep in mind before the chill and winter fully sets in:
Check doors and windows for air leaks and install weatherstripping or caulking as needed. Your local home improvement store is a good place to visit for advice and products!
Are your roof gutters and downspouts clear of leaves and other debris? Make sure that water from melting snow on your roof will be directed safely away from the house. Many homeowners hire a professional to take on the risks involved with this kind of work (please note: SHH does not provide this service
Has your sprinkler system been winterized? (SHH does not provide this service)
Do you have a snowblower that needs annual servicing? (change oil, lubricate the chain and auger, fresh gas in your container)
Do you handle end-of-season fertilizing of your flowerbeds and lawn? Next spring, your lawn and your perennials will reward you for your efforts now!
If you burn wood, pellets, or other fuel that has a special, dedicated flue pipe, make sure the flue is clean and safe before you start making fires regularly (another service that does not fall under the SHH umbrella)
Call Save Home Heat Company for Your Fall & Winter Home Services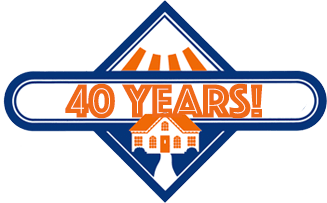 Our dedicated team at Save Home Heat has been providing a broad range of reliable, professional, high quality products and services to homeowners in the Denver-Boulder area for over 40 years. Please note that we do not supply all of the above mentioned services, such as gutter and downspout cleaning, and sprinkler system maintenance, but we can expertly assist you with nearly everything else.

Our company philosophy continues to be strongly rooted in clear communication, providing ample amounts of information in a low-pressure manner, and always looking out for and serving our customers' best interests. Please keep us in mind for all your home heating, cooling, plumbing, hot water, electrical, and indoor air quality needs.

Please contact me to arrange a free installation quote or to schedule a service call!

Tags: Air Quality & Thermostats, Electrical, Green Living, Heating, Plumbing & Drains