Our Most Popular Replacement Boilers
September 16, 2021
For those people whose homes are heated by a natural gas or propane hot water boiler, which normally includes baseboard heaters and maybe options such as radiant floor heat or an indirect-fired water heater, replacing the existing boiler is a project that's usually undertaken just once during the time a family resides there. We've seen cast iron boilers going on 30 years old and still working safely, albeit not very efficiently. A well maintained boiler can last a long time, so the decision to replace yours is one that you may live with as long as you own that home.
Just like with furnaces, replacement boilers are available in a broad range of efficiencies and designs, and it makes sense to take your time researching your options, learning as much as you can so that you can make an informed purchasing decision. In this blog we'd like to provide a brief overview of our most popular replacement boilers, highlighting their efficiencies and some of their design concepts and benefits. Our customers at Save Home Heat have been very pleased with these proven, reliable central hot water boilers.
Choosing the Right Replacement Boiler for Your Home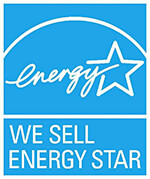 Some of the important factors that come into play when our plumbing team makes replacement boiler recommendations include the location and venting arrangement of the existing system, which can have an impact on the type of equipment that's the best fit for a home. For example, a boiler located in the middle of a finished basement might present challenges for venting new top-end equipment, making that option either an impossibility or too cost-prohibitive to pull off. Or consider this: if heating bills aren't overwhelming, or if you're planning to sell the home in the near future, then moderate efficiency (80-85% AFUE) equipment might be just what the doctor ordered. The list of potential factors goes on.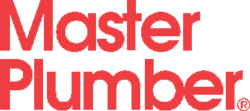 Our plumbing team works closely with our customers in the Denver-Boulder metro area, listening carefully to their input so we can come up with the best solutions for their particular circumstances. We often present a variety of options to choose from, and always take the time to fully explain our recommendations and patiently answer any and all questions. No sales agenda, no pressure or hype.
The Burnham Series 2 and ES2 Cast Iron Boilers
Burnham (aka. U.S. Boiler Company) has been a leader in manufacturing reliable, durable, cast iron residential and commercial boilers going back to the 1950s. The Series 2 and ES2 model boilers from Burnham, at 84% and 85% AFUE respectively, are the workhorse moderate efficiency units in our hot water heat product line. While the controls in the ES2 are more sophisticated than the Series 2, the two boilers have a great deal in common. Including their general price range.
With little difference in operating efficiency between these two popular cast iron boilers, our team has found that the ES2 and the Series 2 are, in fact, a great complement to each other. Their different physical dimensions often make the decision a no-brainer as to which unit is the best fit for an existing plumbing and venting arrangement. The less that existing plumbing and venting need to be disturbed or re-done, the more efficient the installation – and the more reasonable the price!
The following features are found in the Burnham Series 2 and/or ES2 model boilers:

Traditional, natural gravity vent design, compatible with many existing flue pipe systems
Pilotless ignition system
Automatic electronic vent damper
Advanced performance cast iron heat exchanger
Wide variety of BTU inputs to suit many size homes
IQ Boiler Control System (ES2 model), which provides enhanced system setup, monitoring and diagnostics, plus options for improved fuel consumption
At 84% and 85% AFUE, both of these proven, quality Burnham cast iron boilers are exceptional moderate efficiency boilers, and we have many happy customers using both models.
Triangle Tube Prestige Solo High Efficiency Boiler
The Triangle Tube Prestige Solo is our most popular boiler. At 95% AFUE, this compact, quiet, state-of-the-art boiler automatically adjusts its gas consumption and heat output during operation in response to changing outdoor conditions and the specific heating needs of the home. One benefit of this design is that the temperature setting on your thermostat is tracked more accurately and wide temperature swings between heating cycles are reduced, as compared to conventional boiler systems.
The exhaust temperature of the Prestige Solo is so cool that Schedule 40 PVC plastic vent pipe is specified, and a small amount of water condenses from the gas and is drained from the unit during operation. Water condensing from the flue gas is something that all heating equipment in the 90-Plus efficiency range have in common; it's the nature of the beast, and the reason that high efficiency units are also referred to as 'condensing' boilers (or furnaces). The Prestige Solo boiler can be vented either thru the sidewall or thru the roof of a home, in a 2-pipe or a concentric sealed combustion configuration. The type of venting arrangement employed depends on the particulars of the installation, along input from the homeowner.
Premium features of the Triangle Tube Prestige Solo Boiler include:

95% AFUE efficiency
Modulating gas valve with automatically adjusting, variable-capacity heating output
Quiet, safe, sealed combustion venting, using only outside air for the combustion process
Compact, wall-mounted design
High grade, premium stainless steel heat exchanger
Variable-speed exhaust fan
Sophisticated control options
A broad range of available BTU sizes
The Prestige Solo provides the highest levels of comfort and the lowest operating costs of any boiler we install, and all models carry the EPA's respected ENERGY STAR certification – with plenty of room to spare! – which requires a minimum of a 90% AFUE efficiency rating for gas boilers.
Triangle Tube has been an industry leader in the manufacture of stainless steel hot water heating equipment for over 70 years. They offer a full line of high efficiency stainless steel boilers to meet a variety of applications, including combination boilers that provide both home heating and domestic hot water from just one piece of equipment.
High Efficiency Expertise!
As with all high efficiency heating systems, Triangle Tube boilers require high levels of expertise in order to install them in full accordance with all manufacturer instructions and uniform mechanical code (UMC) requirements. Save Home Heat has been installing and servicing high efficiency boilers for over 40 years. Our service team has seen just about everything that's been installed in the Denver-Boulder area during that time. You can rely on our experience, knowledge, and skill to make sure your installation is performed with great care and attention to detail every step of the way, and to make sure the equipment you choose will stand up to the test of time.
Other Replacement Boiler Options
In addition to the high quality residential boilers mentioned above, on occasion our team draws on what can be thought of as niche boilers, to solve unique challenges that may arise, for example, from space or venting constraints. Combination boilers, mentioned above, and other brands of compact, versatile equipment sometimes come into the discussion in order to provide proper, safe, manufacturer and code-approved home heating solutions.
Denver-Boulder's Reliable Plumbing and Heating Team
From boilers, radiant floor heating, and water heaters, to drain clearing, disposals, water filtration, toilets, and much more, Save Home Heat Company offers comprehensive, highly customer-focused home plumbing services for homeowners in the Boulder-Denver metro area. Our company philosophy is strongly rooted in serving the best interests of our customers in a friendly, professional, informative, and stress-free manner.
If you'd like more information, would like to schedule a free, no obligation boiler replacement quote – or for assistance with any of your home plumbing needs – please reach out to our team today!
Please contact me to schedule a free boiler replacement quote, or to setup a service call!

Tags: Heating, Plumbing and Drains