Our Top-Selling Reverse Osmosis Water Filter
September 9, 2022
Reverse osmosis water filters, also known as RO water filters, continue to grow in popularity with homeowners in the Denver-Boulder area, as well as around the country. Capable of filtering out a wide range of substances and contaminants found in varying levels in our home water supplies, this class of highly effective water filters represents the state of the art in home water filtration.
The steady growth in popularity of RO filters reflects not only what may be found in our water supplies currently, but also is stimulated by increased knowledge as researchers and scientists continue to learn more about how our health is impacted by our drinking water.
What Is a Point-Of-Use RO Water Filter?
Reverse osmosis water filters, due to the nature of their designs and how they affect water pressure, are installed in homes only as point-of-use filters, as opposed to whole-home products such as a water softener or water conditioner. (Note: they work great together!) Often, RO filters are installed next to the kitchen sink as a dedicated, filtered-water tap. RO water filters may also be found by bathroom sinks, as well as in locations like a home bar, recreation room, or home hobby or workshop.
RO water filters feature several stages of water filtration, employing a variety of materials that filter out extremely small particle sizes, along with other materials to further enhance the product's performance.
The Benefits of a Reverse Osmosis Water Filter
In short, reverse osmosis water filters provide the purest water available, capable of remedying a wide variety of water quality issues including taste, odor, appearance, and the presence of many different heavy metals.
Reverse osmosis water filters can effectively reduce levels of:

Sodium
Nitrates
Copper
Lead

Fluoride
Arsenic
Uranium
Pesticides

PFAS
A broad range of heavy metals
Total dissolved solids (TDS)
And more
It's not a given. Some of these contaminants may, or may not, be present in your home's water, and in varying levels. Of note, it's not unusual for a variety of substances to be present in a water supply, but as long as they meet 'safe' levels established by municipal water quality authorities then they aren't considered to be a concern – at least currently; standards have been known to change. To muddy these waters a bit further, these levels could vary depending on the time of year, as well.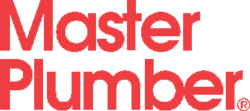 The best way to find out if you have any causes for concern present in your home's water supply is to have it tested. For residents in the Denver-Boulder area, our expert plumbing team at Save Home Heat offers reliable water testing for several important water components including hardness, pH, chlorine, copper, and iron. We can also refer you to reliable area laboratories for more in-depth, independent testing.
Our Most Popular RO Water Filter for Denver-Boulder Homes
The model RO-510VX point-of-use reverse osmosis water filter, which is custom-built for one of our trusted water quality partners, AQUA SERVE, is the most common point-of-use RO water filter that our plumbing team installs for homeowners in the Denver-Boulder area.
This proven product is a 3-stage, 5-function water filter that features both carbon block and sediment pre-filters and post-filters, plus a central membrane filter that essentially strains particles down to the molecular level.
The RO-510VX-100 provides up to 100 gallons per day of RO filtered water and employs a 4-gallon intermediary storage tank which, along with the filter assembly, is normally located in the cabinet below the kitchen, bathroom, or other sink that it serves. The filter also includes a decorative water spigot that's installed in a convenient location by the sink. We have found this combination of components to be the best RO filtered water solution for many of our customers, but there are certainly cases where a different approach is dictated. As always, each customer we serve, and their unique circumstances, are addressed individually.
An Important Note on Performance Ratings
As you conduct your research on reverse osmosis water filters, be careful about the numbers you see published by some sources. Many performance ratings you come across are based on incoming water temperatures in the range of 70 degrees Fahrenheit. However, it's important to understand that as the incoming water temperature decreases, so does the performance and effectiveness of a reverse osmosis filter.
In the Denver-Boulder area, the wintertime temperature for incoming water can be as low as 45 to 50 degrees F, and this must be taken into account when sizing and recommending a system for proper year-round performance. Our water quality team at Save Home Heat Company has the experience and expertise to address nuanced concerns such as these and many others. We are glad to take the time to educate our customers in a low-pressure fashion and fully answer all their questions, so they can make informed decisions that are right for their needs and their home.
Weighing the Pros and Cons
Like many other quality-of-life products, reverse osmosis water filters come with both benefits and drawbacks to be aware of and take into consideration before making a purchasing decision. While RO filters are exceptional at removing potentially harmful contaminants, they are also equally effective at removing a variety of trace minerals that are viewed by many as good for our health. Among these beneficial elements are low levels of calcium, magnesium, potassium, and fluoride – which are also removed by an RO filter. In addition, water consumption (i.e. wasted water) and routine maintenance requirements and costs are other factors that should play a role in deciding if an RO filter is right for you.
We all know it's not a perfect world 'out there,' and the field of water filtration and RO filters is part of that world. In cases where our team finds significant cause for concern about contaminants present in a family's water supply, and the nature of the contaminants points to a reverse osmosis water filter as being part of the safest, healthiest solution, we'd be among the first to recommend considering one – while making sure our customers are fully aware of the tradeoffs that may be involved before they make a purchasing decision.
Water Testing & Water Quality Solutions for Your Denver-Boulder Home
Whatever your reason for considering a reverse osmosis water filter, or any other type of home water treatment product, we always start out by discussing water testing. Have you already had testing done? If not, do you require basic, reliable water testing, or do you desire more detailed, in-depth analysis? Do you have a specific type of product in mind?
For homeowners in the Boulder-Denver metro area, our team at Save Home Heat can help get you started and provide friendly, dependable, professional home water quality advice. It's always a good time to learn more about what's in your home's water, and with the change of seasons and the holidays fast approaching, now could be the right time for you to take that step.
Please contact me to discuss water testing & home water quality products!