Our Top Variable-Speed Replacement Furnaces
October 30, 2022
For homeowners in the Denver-Boulder area who are shopping for a replacement gas furnace, our team at Save Home Heat continues to recommend variable-speed models as an option worth learning more about. Response from our customers who select variable-speed furnaces has been uniformly positive, and these heaters continue to gain popularity – and for good reason!
In this blog post, we'd like to feature three variable-speed models from the Lennox Industries product line that our team has been working closely with for well over two decades. Lennox manufactures some of the sturdiest, most efficient, quietest furnaces made, and continues to be a leader in the industry.
What Is a Variable-Speed Furnace?
A variable-speed furnace is essentially a furnace that's equipped with a unique, electrically efficient, main blower fan. The fan motor on a variable-speed furnace slowly ramps its speed up and down at the beginning and end of each heating cycle, and during each cycle automatically adjusts to the quietest, least intrusive, and most efficient speed needed to get the job done. It's true, we've had customers comment that they couldn't tell exactly when the furnace turned on or off! Variable-speed main circulator fans are found on certain models of 90%+ AFUE efficient furnaces, as well as select 80% efficient units.
The benefits and features of all variable-speed furnaces include:
Lowest electrical consumption of all types of furnaces
Quietest, least intrusive, most comfortable performance
Reduces temperature swings between heating cycles that are common with traditional single-stage furnaces
Helps reduce temperature differences between levels in multi-story homes, and provides better heating to rooms located further from the heater
Improves central humidifier & furnace filter performance, due to the lengthened heating cycles at lower fan speeds that are inherent in variable-speed equipment – better air filtration at lower fan speeds, while the humidifier is provided more time to do its job!
Compatible with both variable-capacity and 2-stage central air conditioners, which can provide higher levels of comfort and efficiency than conventional central AC systems during the summertime
Our Top Variable-Speed Furnaces in Denver-Boulder
Lennox brand furnaces and air conditioners have long been recognized as among the most durable, quietest, most efficient central heating and cooling equipment in our industry. Here's a quick rundown on our three most popular variable-speed furnaces and some of their distinguishing features. Each of the below units is equipped with a variable-speed main blower.
Variable-Capacity, Ultra Efficient
The Lennox model SLP99V furnace has an efficiency rating of 99% AFUE and is ENERGY STAR Most Efficient certified. It is our most popular high efficiency replacement furnace.
Lennox SLP99V features include:

Variable-capacity, modulating gas valve that automatically adjusts heating stages in 1% increments to as low as 30% of its rated output – very frugal on gas consumption!
Sealed combustion venting – the safest venting design, using only outside air for combustion while further enhancing quiet operation
"The quietest, most efficient furnace you can buy," according to Lennox
The Ultimate Moderate Efficiency Furnace
The SL280V is our most popular replacement furnace in the 80% AFUE range. It's a great moderate efficiency unit for homes that have fairly reasonable heating bills but whose forced air system is noisier and less comfortable than the homeowner prefers. It's also a good option if running a new plastic vent pipe for a 90-plus furnace is problematic. Lastly, when upgrading the furnace in a house that's not slated to be your long-term dream home, the SL280V is an excellent alternative that doesn't represent as large of an investment.
Lennox SL280V features include:

2-stage heating design that provides enhanced comfort levels and uses less gas compared to other models in its class
Up to 4 ½ times quieter than comparable, traditional design furnaces
"The quietest furnace in its class," according to the manufacturer
High Efficiency with Two-Stage Heating
The EL296V high efficiency furnace from Lennox carries a 96% AFUE efficiency rating, featuring 2-stage heating combined with a variable speed blower. It's another great high efficiency replacement furnace option that will improve comfort levels, run much quieter than conventional 90-plus furnaces, and have a big impact on your heating bills.
Lennox EL296V features include:

Two-stage gas valve, providing enhanced comfort levels and using less gas compared to traditional, single-stage high efficiency units
Sealed combustion venting – the safest venting design, using only outside air for combustion while further enhancing quiet operation
ENERGY STAR certified
Your Trusted Lennox Premier Dealer in Denver-Boulder

Save Home Heat Company is a long-term, nationally recognized Dave Lennox Premier Dealer, serving our community for more than 40 years. Recognition of our efforts by Lennox includes multiple Lennox Centurion Awards. According to Lennox, "These [Centurion Award-winning] first quality Dealers are community leaders…who set the standard in their market for customer service and installation quality." The Lennox philosophy and product line are a great match for the way we do business at Save Home Heat.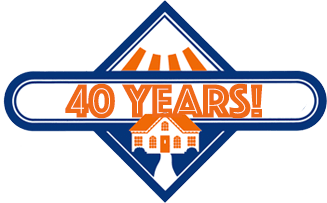 Learn More About a Variable-Speed Furnace for Your Mile High Home
Very few homes and families in the Boulder-Denver area are alike, and our team at Save Home Heat is committed to providing professional, personalized service to each homeowner we serve. Whether you are interested in learning more about the full range of variable-speed furnaces, are focused on top-of-the-line or enhanced mid-efficiency options, or simply need a basic, reliable unit that will get the job done for many years to come, you can count on our decades-long commitment to high quality products, workmanship, and customer service.

Please reach out to our friendly team today for expert, low-pressure assistance with any of your home comfort, electrical, or plumbing needs.

Please contact me to schedule a free furnace replacement quote!

Tags: Air Quality & Thermostats, Cooling, Heating