Outdoor Landscape Lighting: A Welcome Nighttime Upgrade
July 16, 2020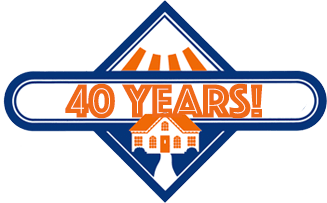 Decorating the interior of our homes is something we take great pride in, and our outdoor area is no different. One of the best ways to enjoy the beautiful Denver-Boulder metro weather, season after season, is by enhancing the landscape lighting outside of our homes. From rock gardens to flowerbeds and decorative planters around your home, landscape lighting provides a great way to increase your enjoyment of your efforts after the sun goes down.
Why Consider New Landscape Lighting?
By upgrading or expanding your current landscape lighting, you can make the evenings that you spend outdoors even more enjoyable than before. Sunset dinners and get-togethers can be more magical after the light fades. You can even reduce your outdoor electrical consumption by making the energy-smart switch to LEDs and updated control options.
Why upgrade or expand your landscape lighting?
Expand use of outdoor areas after dark
Enhance your property's 'curb appeal'
Highlight special garden areas
Decrease electrical consumption through upgrades such as LED fixtures
Improve security
Increase enjoyment of outdoor home areas = enhanced quality of life!
Types of Landscape Lights
There is a wide world of landscape light fixtures available. We'd like to highlight some of the more popular ones, along with some of our favorites.
Post lights
Post lights are a pretty broad category that has a wide range of applications and styles. Installed in a variety of areas such as decks and patios, walkways, flower and rock beds, and landscaped borders, the variety of styles of post lights accommodates many different design themes – from traditional and ornate to a range of shapes, modern designs, and more. Options abound.
Bollard lights
Bollard lights are relatively small post-like fixtures. You'll often see them along paths and walkways to provide low-level illumination of the pathway, along with the garden features alongside them. They are also available in a wide variety of styles.
Spot lights and flood lights
Most of us are familiar with spot and floodlights often used to light a driveway or walkway to the house. We don't normally consider spotlights or floodlights to be 'fancy'—they just get the job done.
However, you'll find that spots and floods are ideal for providing beautiful, subtle uplighting for trees and other higher-level points of interest around your home and yard. This is also known as moonlighting your trees.
Mushroom lights
Similar in height to bollards and other post lights, mushroom lights appear just as you might imagine: a mushroom-shaped fixture on top of a supporting stem, directing light down toward the ground. These are wonderful options for paths, gardens, and more. There's plenty of options for mushroom light designs.
I'd like advice on outdoor light fixtures to fit my landscaping!
Pagoda lights
Pagoda lights are another popular, subtle outdoor downlight. They're often located close to the ground, but there are certainly exceptions. These are great for a variety of applications because of their tiered, non-intrusive reflector design that diffuses light evenly toward the ground.
Well lights
Also known as in-ground lighting, these durable, often brass fixtures are typically used in lawns and beds for uplighting trees, large shrubs, and other notable features around the home – or for providing a different perspective, as compared to other types of fixtures.
Hardscape lighting
Hardscape lights are a category of outdoor lights that are typically compact, low profile, and very durable. Hardscape lighting can be installed in a variety of applications such as stone walls, outdoor planters, benches, railings, overhangs, and even in steps. LED technology is common in these types of fixtures.
Pond lights
Yes, there are even lights designed to be submerged underwater in your outside goldfish pond or mini-waterfall. Colors, of course, are based on personal taste! If you have an outdoor space with water as a design element, pond lights are a great option to showcase and infuse depth to the area.
Don't Forget String lights!
Last but not least on our list, we have to mention string lights. Not only are string lights great for decorating and getting festive during the holiday season, but they can also add a great lighting element to a wide variety of locations outside around your home for evening lounging.
Additional Considerations for Outdoor Lighting
Not only is there an entire world of outdoor landscape light fixtures to consider, there are also a number of convenient control features available for most installations. These can include motion detection light triggering, photocells that turn fixtures on at sunset, programmable light-zone timer controls, LED technology for the lowest electrical consumption and longest bulb life, and WiFi-enabled remote control. Some fixtures are even 100% solar powered.
Our electrical team at Save Home Heat Company is glad to install owner-supplied light fixtures or provide free quotes on what we have available thru our supply network. If you're interested in upgrading or adding to the landscape lighting around your home, or would like to consult with our trusted electrical department about any of your home electrical needs, please contact a member of our friendly team today.
Please contact me to provide a free lighting install quote, or to schedule a service call!