Arvada Plumbing Repairs You Can Trust
With a wide variety of potential residential plumbing repair issues, it's valuable to find a plumbing team that is experienced and familiar with all the various plumbing issues you might find in your home. At Save Home Heat Company, we can help you with water leaks, pipe leaks of all kinds, faulty bathroom and kitchen fixtures, garbage disposal issues, and virtually any plumbing repair need you may encounter. As plumbing issues can quickly turn into property damage and at times potential health concerns, we recommend consulting a trusted plumber from our team at Save Home Heat Company for the best results.
Once we diagnose the problem, we'll communicate all options that make sense for you consider and answer all your questions, so that you can make an educated decision on how to proceed. We never apply sales pressure or employ upselling tactics.
Common Plumbing Problems We Can Assist You With:
Water leaks
Gas pipe leaks
Drain clogs and leaks
Dripping and leaking toilets
Shower and bathtub leaks
Garbage disposal failure
Noise in pipes
Kitchen and bathroom faucet repairs and replacements
Water heater repairs and hot water supply issues
Boiler repairs and hot water heat problems
Water pressure issues
Sump pump failure & discharge piping leaks
Water quality concerns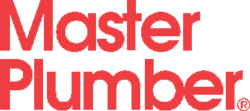 No matter what the plumbing issue, you can count on the expertise of our plumbing team. All of the work performed by our plumbing department is closely overseen or performed hands-on by our licensed Master Plumber.
Comprehensive Plumbing Services for Arvada
Not only does our plumbing team at Save Home Heat Company offer the best in plumbing repair services, we also provide comprehensive plumbing services to meet your needs.
From water heater and whole-house water filter and water softener installations to toilet replacements and whole-home plumbing inspections, if you have a plumbing service need, we can help.

Home Plumbing Services That Our Customers Often Call Us For:
Basement finishes and remodels
Water heater installation and replacement
Boiler installation and replacement
Hot water baseboard and radiator installation and replacement
Radiant floor heating installation and service
Whole-house water filters and water softeners
Whole-house water pressure reducing valve installation and replacement
Laundry sink installation
Toilet installation and replacement
Water faucet and shower control upgrades
Sump pump installation and replacement
New gas piping
Icemaker connections
Garbage disposal upgrade & replacement
Pre-purchase and annual whole-home plumbing inspections
And more!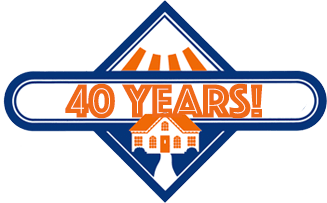 For over forty years, Save Home Heat Company has been serving the Denver-Boulder area with the very best in service. We're here to help you achieve higher levels of safety, comfort, efficiency, and convenience in your home. From plumbing repairs to heating, cooling, and more, our team is dedicated to making your home the best it can be. To learn more about any of our services, or to schedule a service call, please contact our team today.
Our Complete Line of Quality Home Services Includes:
AC Repair, Maintenance, and Installation – Ductless & Central Systems
Furnace, Boiler, and Heat Pump Repair, Maintenance, and Installations
Hot Water Baseboard and Radiant Floor Heating System Service & Installation
Household Plumbing Services
Complete Residential Electrical Services
Central Indoor Air Quality (IAQ) Products
Water Heater Repairs & Installation – Standard, High Recovery, Tankless, and more
Experienced Residential Plumbing
When it comes to plumbing issues, you want a professional team of experienced plumbers to best help you resolve the problem. Save Home Heat Company is a trusted plumbing service provider for Arvada, CO, and our services always come with your best interests in mind.
No matter what the nature of the plumbing repair or service, you can count on our expertise and commitment to quality to provide you with the highest level of workmanship and lasting satisfaction with our results.