Broomfield's Plumbing Service Specialists
For the best in home plumbing services, you can count on our team at Save Home Heat Company. We've been serving the Denver-Boulder area with high quality services since 1979, and provide expert plumbing repairs for Broomfield, CO and the surrounding areas.
Our team of skilled plumbers can help you with virtually any plumbing service in your home, from repairs and installations to help making your home a nicer place to live.
Skilled Broomfield Plumbing Repairs
At Save Home Heat Company, we provide a broad range of residential plumbing repairs, allowing us to help you resolve virtually any plumbing issue you encounter in your home. From water and gas pipe leaks to leaky or faulty fixtures in any area of your home, if it's a job for a plumber you can count on our experienced, skilled team. Plumbing problems don't just 'go away' and if neglected, can quickly turn into costly repairs, and even potentially create health concerns.
One of our skilled plumbers will diagnose the issue and take the time to educate you on his or her findings, so that you can make an educated decision on the best course of action. Our plumber will provide you with all options that make sense for you to consider, in a low pressure fashion, and will gladly answer all your questions before you decide how you'd like us to proceed.
Once repairs are approved, we'll proceed promptly and professionally to complete your repair.
Common Plumbing Problems We Can Assist You With:
Water leaks
Gas pipe leaks
Drain clogs and leaks
Dripping and leaking toilets
Shower and bathtub leaks
Garbage disposal failure
Noise in pipes
Kitchen and bathroom faucet repairs and replacements
Water heater repairs and hot water supply issues
Boiler repairs and hot water heat problems
Water pressure issues
Sump pump failure & discharge piping leaks
Water quality concerns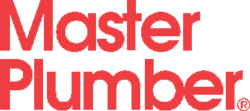 For all your plumbing repair needs, Save Home Heat Company is here to help. Each plumbing service we provide is either closely overseen or performed hands-on by our licensed Master Plumber.
Complete Broomfield Plumbing Services
Save Home Heat Company can help you with so much more than just repairs. Our plumbing team can help you accomplish a number of projects, from basement remodels and boiler replacements to hot water heater services and much more.
We also provide whole-home plumbing inspections for your peace of mind.
Home Plumbing Services That Our Customers Often Call Us For:
Basement finishes and remodels
Water heater installation and replacement
Boiler installation and replacement
Hot water baseboard and radiator installation and replacement
Radiant floor heating installation and service
Whole-house water filters and water softeners
Whole-house water pressure reducing valve installation and replacement
Laundry sink installation
Water faucet and shower control upgrades
Toilet installation and replacement
Sump pump installation and replacement
New gas piping
Icemaker connections
Garbage disposal upgrade & replacement
Pre-purchase and annual whole-home plumbing inspections
And more!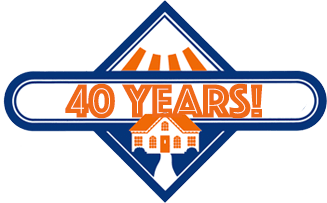 With decades of trusted, expert service to Broomfield and the surrounding communities, Save Home Heat Company is here to assist you in raising the levels of safety, comfort, efficiency, and convenience in your home. Whether you're in need of plumbing repairs or any of our other highly rated services, we'll always have your best interests in mind. For more information about our services or to schedule a plumbing repair, call us today.
Our Complete Line of Quality Home Services Includes:
AC Repair, Maintenance, and Installation – Ductless & Central Systems
Furnace, Boiler, and Heat Pump Repair, Maintenance, and Installations
Hot Water Baseboard and Radiant Floor Heating System Service & Installation
Household Plumbing Services
Complete Residential Electrical Services
Central Indoor Air Quality (IAQ) Products
Water Heater Repairs & Installation – Standard, High Recovery, Tankless, and more