With more than 40 years of providing Erie, CO residents with quality, reliable home comfort services, Save Home Heat Company offers trusted plumbing repair that you can depend on. Our Master Plumber and skilled plumbing team provides a wide range of high quality plumbing services, including fixing water and gas leaks, diagnosing unusual odors and sounds, and even addressing water quality concerns. Whether you need a minor fix or you'd like to replace plumbing products and fixtures in your home, our team of experts is dedicated to making sure your home is comfortable, safe, convenient, and efficient for your family.
If you own a home in the Erie community, we would appreciate the opportunity to talk with you about your plumbing concerns and help you professionally address any issues.
Dependable Plumbing Repairs
Plumbing is one of your home's most essential systems – when it's not working properly, that can be a major inconvenience. At Save Home Heat Company, our priority is to make sure your home is not only comfortable to live in, but also safe for your family. Whether you're experiencing clogged drains, low water pressure, unusual noises, piping leaks, or more, we have extensive experience serving homeowners like you.
Unresolved plumbing issues can lead to costly repairs if they're ignored, and some problems can even cause unsafe conditions (such as poor water quality). Our plumbing team at Save Home Heat Company will respond to your service request promptly and provide a thorough inspection and expert diagnosis to find a solution that lasts. Each of our skilled plumbers is detail-oriented and will carefully explain our findings and recommendations, answering all your questions fully, so you can make the best decision for your home and family.
From your first phone call with our customer service team to your plumbing repair, you'll consistently experience low-pressure, friendly conversations that make your comfort and customer service a priority.
Common Plumbing Problems We Can Assist You With Include:
Water leaks
Gas pipe leaks
Drain clogs and leaks
Dripping and leaking toilets
Shower and bathtub leaks
Garbage disposal failure
Noise in pipes
Kitchen and bathroom faucet repairs and replacements
Water heater repairs and hot water supply issues
Boiler repairs and hot water heat problems
Water pressure issues
Sump pump failure & discharge piping leaks
Water quality concerns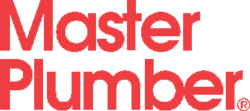 With years of experience providing plumbing services to the Erie community, we don't take the responsibility to care for your home lightly! Every service is either closely overseen or performed hands-on by our licensed Master Plumber, and we don't consider a job done until you're fully satisfied with the results.
Comprehensive Plumbing Services for Erie Residents
The best way to reduce the risk of emergency plumbing repairs is to keep up with regular maintenance and treat issues as soon you notice them (no matter how small!). In addition to repairs, Save Home Heat Company also offers a comprehensive range of replacement products and new installation services, all of which meet plumbing regulations and efficiency guidelines. Whether you're interested in radiator replacement or simply replacing the faucets in your home, we offer dependable service and quality work that you can count on.
You can count on Save Home Heat Company for:
Basement finishes and remodels
Water heater installation and replacement
Boiler installation and replacement
Hot water baseboard and radiator installation and replacement
Radiant floor heating installation and service
Whole-house water filters and water softeners
Whole-house water pressure reducing valve installation and replacement
Laundry sink installation
Water faucet and shower control upgrades
Toilet installation and replacement
Sump pump installation and replacement
New gas piping
Icemaker connections
Garbage disposal upgrade & replacement
Pre-purchase and annual whole-home plumbing inspections
And more!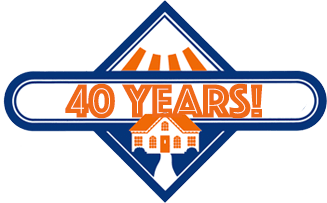 With Save Home Heat Company, no plumbing repair, replacement, or upgrade is too major or too small. Our trusted team of experts is dedicated to making sure your home is running comfortably, conveniently, efficiently and safely. For reliable, friendly service and quality work that produces reliable, lasting repairs, replacements, and upgrades, treats the issue at the root, please contact our plumbing team at Save Home Heat Company today!
Our Complete Line of Quality Home Services Includes:
AC Repair, Maintenance, and Installation – Ductless & Central Systems
Furnace, Boiler, and Heat Pump Repair, Maintenance, and Installations
Hot Water Baseboard and Radiant Floor Heating System Service & Installation
Household Plumbing Services
Complete Residential Electrical Services
Central Indoor Air Quality (IAQ) Products
Water Heater Repairs & Installation – Standard, High Recovery, Tankless, and more