Save Home Heat Company has been serving the Superior, CO area for more than four decades. With dependable expertise in home comfort services, we offer trusted plumbing repair that you can count on. Our Master Plumber and experienced plumbing team offers a full range of high quality home plumbing services, from leaky faucets to water quality improvements. No plumbing problem is too big or too small – we cover a variety of issues and deliver results that will stand the test of time.
If your home is in the Superior community, our plumbing team is available to help solve your problems efficiently and address any concerns you have.
Dependable Plumbing Repairs
Plumbing is a major part of your home's comfort and conveniences, and it's normal not to think much about it until an issue arises. At Save Home Heat Company, our goal is to make sure your home is comfortable, convenient, and safe in all aspects. Whether you're experiencing a tub that won't drain, garbage disposal issues, or low water pressure, we have extensive experience serving homeowners just like you.
Unresolved plumbing problems can turn into expensive repairs if left untreated, and some issues can even create unsafe conditions in your home. Our plumbing team at Save Home Heat Company is dedicated to responding promptly, answering any questions you have, and making sure your home's plumbing system is restored to optimal condition. We'll help locate the cause of the issue and fix it at the source to prevent recurring problems, and explain your options with your budget in mind so you can make an informed decision for you and your home. Every interaction you have with our team is low-pressure, friendly, and informative. No pushy salespeople or agendas.
Common Plumbing Problems We Can Assist You With Include:
Water leaks
Gas pipe leaks
Drain clogs and leaks
Dripping and leaking toilets
Shower and bathtub leaks
Garbage disposal failure
Noise in pipes
Kitchen and bathroom faucet repairs and replacements
Water heater repairs and hot water supply issues
Boiler repairs and hot water heat problems
Water pressure issues
Sump pump failure & discharge piping leaks
Water quality concerns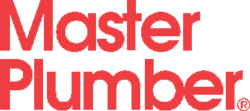 Our promise is to exceed your expectations for plumbing services. From your first phone call with our customer service team to the high quality repairs at your home, you can count on dependable service that meets your individual needs. Plus, every service we provide is either closely overseen or performed hands-on by our licensed Master Plumber for your peace of mind.
Comprehensive Plumbing Services for Superior Residents
The best way to prevent costly emergency plumbing repairs is by keeping up with annual inspections and maintenance. On top of fixing plumbing issues, Save Home Heat Company offers a wide range of replacement products and new installation services for your home, all of which meet local regulations for water conservation. Whether you're interested in new radiant floor heating or upgrading your bathroom products, you can count on our courteous, skilled plumbers to provide high quality service. We'll do everything we can to ensure your home is comfortable, convenient, and safe for your family!
You can count on Save Home Heat Company for:
Basement finishes and remodels
Water heater installation and replacement
Boiler installation and replacement
Hot water baseboard and radiator installation and replacement
Radiant floor heating installation and service
Whole-house water filters and water softeners
Whole-house water pressure reducing valve installation and replacement
Laundry sink installation
Water faucet and shower control upgrades
Toilet installation and replacement
Sump pump installation and replacement
New gas piping
Icemaker connections
Garbage disposal upgrade & replacement
Pre-purchase and annual whole-home plumbing inspections
And more!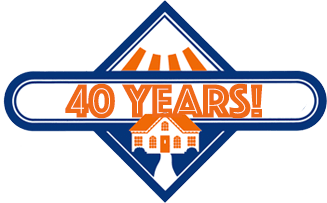 With decades serving Superior residents, Save Home Heat Company is your trusted team for a broad range of home comfort services. We prioritize safety and quality at every service appointment, and we won't consider the job done until you're satisfied with the results. Each of our plumbers and technicians is trained to offer friendly, low-pressure advice and recommendations while being attentive to your concerns and input. Our goal is always to give you clear information so that you feel equipped to make the best decision for your home.
For more information about any of our plumbing repair, replacement, and upgrade services, or to schedule a service call, please call us today!
Our Complete Line of Quality Home Services Includes:
AC Repair, Maintenance, and Installation – Ductless & Central Systems
Furnace, Boiler, and Heat Pump Repair, Maintenance, and Installations
Hot Water Baseboard and Radiant Floor Heating System Service & Installation
Household Plumbing Services
Complete Residential Electrical Services
Central Indoor Air Quality (IAQ) Products
Water Heater Repairs & Installation – Standard, High Recovery, Tankless, and more