Quality Westminster Plumbing Service
Plumbing issues in your home can be a serious inconvenience, and even minor problems, if ignored, can grow to costly proportions. For prompt, professional, friendly service in Westminster, CO and surrounding communities contact our team at Save Home Heat Company. Our highly skilled plumbers can resolve virtually any plumbing issue you encounter in your home, and our experience, expertise, and extensive resources allows us to provide each customer with high quality, lasting results.
Highly Reputable Westminster Plumbing Repairs
Our plumbers are familiar with a wide range of residential plumbing issues, so no matter what you're facing, we can assist you in restoring your home to safe, efficient working order. Whether it's a leaky water or gas pipe, a clogged drain, an issue with your water pressure, or even a boiler or water heater problem, our plumbers have the skills and experience to promptly resolve the issue to your complete satisfaction.
All of our repair work involves expertly diagnosing the nature and cause of the problem, patiently reviewing our findings with our customer, and discussing all repair options worth considering. We take the time to answer all your questions, so that you can make an educated repair decision that you will feel comfortable with, now and in the future.
Our goal is to always look out for your best interests, and to work hard to earn your complete satisfaction and your future business.
Common Plumbing Problems We Can Assist You With:
Water leaks
Gas pipe leaks
Drain clogs and leaks
Dripping and leaking toilets
Shower and bathtub leaks
Garbage disposal failure
Noise in pipes
Kitchen and bathroom faucet repairs and replacements
Water heater repairs and hot water supply issues
Boiler repairs and hot water heat problems
Water pressure issues
Sump pump failure & discharge piping leaks
Water quality concerns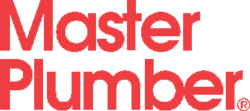 All of our plumbing repairs are performed to the highest standards of safety and quality, for the best, long-lasting results. Each plumbing service is performed either with close oversight or personally by our licensed Master Plumber.
Complete Westminster Plumbing Services
Our plumbing team handles much more than just repairs. From boiler and water heater service and installation, to remodels and additions, new gas, water, and drain piping, toilet installations and much more, Save Home Heat Company can help you with whatever your next plumbing project may be. We're here to answer all your questions and help you find the right solution to all of your home plumbing needs.
Home Plumbing Services That Our Customers Often Call Us For:
Basement finishes and remodels
Water heater installation and replacement
Boiler installation and replacement
Hot water baseboard and radiator installation and replacement
Radiant floor heating installation and service
Whole-house water filters and water softeners
Whole-house water pressure reducing valve installation and replacement
Laundry sink installation
Water faucet and shower control upgrades
Toilet installation and replacement
Sump pump installation and replacement
New gas piping
Icemaker connections
Garbage disposal upgrade & replacement
Pre-purchase and annual whole-home plumbing inspections
And more!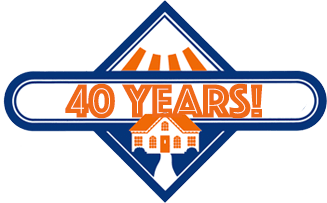 With over forty years of service to Westminster and the surrounding Denver-Boulder communities, you can count on Save Home Heat Company for quality results. In addition to plumbing, we also offer a broad range of expert home heating, cooling, and electrical services. For more information on any of our services, or to schedule a plumbing repair, please contact our team today.
Our Complete Line of Quality Home Services Includes:
AC Repair, Maintenance, and Installation – Ductless & Central Systems
Furnace, Boiler, and Heat Pump Repair, Maintenance, and Installations
Hot Water Baseboard and Radiant Floor Heating System Service & Installation
Household Plumbing Services
Complete Residential Electrical Services
Central Indoor Air Quality (IAQ) Products
Water Heater Repairs & Installation – Standard, High Recovery, Tankless, and more