Popular Electric Home Heating Options
October 16, 2020
Many of our customers, along with a growing number of homeowners in the Denver-Boulder area, continue to show more interest in electric home heating products. Their motivation stems in large part from the current trend of reducing the use of fossil fuels in order to reduce a home's carbon footprint, as well as the desire to increase comfort levels and improve energy efficiency. Whether supplementing an existing heating system or functioning as a primary heating source, a variety of electric heating products are now being installed in many new and existing Front Range homes.
Why Consider Electric Heating?
In addition to electric heating systems presenting a more environmentally friendly option than a traditional gas-based system, there are plenty of other reasons to take a closer look at these products.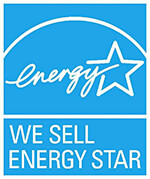 Supplemental electric heating can improve comfort levels in parts of your home that a central system doesn't adequately cover, such as basements or rooms far away from the central heater's location. They can provide the flexibility to heat just a single room or area of your home (think home office or studio) without having to heat the entire house with the central system. Some electric heating systems can even be employed to heat and cool an entire home in a zoned configuration, allowing for personalized comfort levels in different rooms and areas.
Reasons to consider electric heating products
'Green' heating options
Improve comfort levels in all or parts of the home
Reduce carbon footprint
Replace portable space heaters with a safer, more efficient, permanent solution
Create zoned, independently controlled areas
Provide heat to a previously unconditioned area (garages, workshops, and more)
Lower operating costs by switching to more efficient systems
An attractive reason to consider certain electric heating products is the ability to create zoned areas of your home that can be independently controlled for temperature. No more fighting for the thermostat or need to heat the entire home for just one person! If you have an attached or detached garage, or studio or workshop that becomes unbearable in the winter, electric heat could bring the space to life. Get your projects done even during those snowy days, or enjoy parts of your home that used to be too cold to use. If you've been attempting to rely on a portable space heater for warmth for far too long, consider a permanent, professionally installed system that'll be a more effective, more efficient, and especially, a safer heating solution.
Electric Heating Products Overview
There are plenty of different shapes, sizes, designs, and styles of electric heating products to consider. Each comes with its own advantages and benefits to suit a variety of needs and applications. Following is a brief summary of some of the more popular and common products:
Infrared radiant heaters
Electric infrared radiant heaters are an excellent unobtrusive, efficient option for providing comfortable, effective heating in a variety of home locations. Great for virtually any room in the home, common applications for these heaters – whose operation is virtually silent – include finished basements, bedrooms, home offices, dens, sunroom additions, and studios. The most popular models with our customers for finished areas are radiant cove heaters, very compact and installed high on the wall out of the way.
There are also electric radiant heaters designed to fit applications such as patios, workshops, garages, and more.
Ductless heat pumps
Ductless mini-split heat pumps are compact, quiet, highly efficient systems that are used for both heating and cooling for individual rooms and areas. These state-of-the-art systems are very responsive, effective and unobtrusive, and offer the ultimate in year-round temperature control. They are used to solve comfort issues in specific rooms, and can also be employed in a multi-zone arrangement to provide personalized, zoned heating and cooling throughout an entire home.
Modern-style, sleek, wall-mounted ductless indoor blower units are a great fit for many of our customers' homes, and there are also other indoor blower options available. The outdoor condensing units are extremely compact and quiet, especially compared to the traditional outdoor units many of us associate with central AC systems.
Please contact me to discuss radiant cove heaters and ductless heat pumps!
Central heat pumps
Central heat pumps are a good option to consider for a traditional furnace and AC system when either replacing an old air conditioner or installing new central cooling. A central heat pump functions just like a central AC system during the summer, but during the heating season it adds the bonus of being able to run 'in reverse,' providing heat and supplementing the performance of the gas furnace.
Central heat pumps are an integral part of what's known as a 'dual fuel heating system,' one of the fuels being electricity for the heat pump, and the other being gas for the furnace. The benefits and advantages of a dual fuel system are numerous, including reducing stress on the furnace and helping to extend its lifespan, improving overall system efficiency, having a built-in backup heating system, and reducing the home's carbon footprint by reducing gas consumption.
Electric baseboard heaters
Most of us are familiar with these wall-mounted electric resistance heaters that look similar to hot water baseboard heaters. They are still worth considering for a wide variety of home applications, and for a fairly reasonable cost can give you that extra bit of warmth you need during the cold winter mornings and evenings. If considering these products, be sure to learn about operating cost expectations and safety considerations.
Electric wall heaters
This group of recessed and surface-mounted electric convective and fan-assisted wall heaters are available in a variety of styles and sizes. They are sometimes just the right solution for a relatively limited application and use, especially when floorspace is limited and a spot on the wall seems like just the right location for a small heater. Of special note, in the 'exotic' category of electric wall heaters are a variety of electric towel warmers that can serve double duty in your bathroom!
Electric forced air heaters
With a variety of styles and designs including suspended unit heaters (aka. 'bay heaters') and electric furnaces, electric forced air heaters are commonly used to heat areas such as workshops and garages, and there are also other residential applications that may come into play. These units may be a worthwhile heating option when gas isn't easily accessible and other products, for one reason or another, aren't desirable.

Consult the Experts

Before deciding on an electric heater for your home, it's wisest to consult an experienced, licensed electrician to obtain recommendations on products that are the best fit for your heating needs. You'll be well served by learning about all electrical requirements for any new heater, installation details, performance expectations, and any recommended safety precautions before making up your mind. In the Denver-Boulder metro area, our experienced, friendly team at Save Home Heat Company is here to help answer your questions and assist you in making informed decisions about your home comfort. If we feel one of the above electric heating products makes sense for your home, we're glad to provide a free installation quote in a low-pressure manner. If we feel another product might be a better fit, we'll take the time to continue the conversation in a highly respectful fashion, so that you can make a decision on how you feel most comfortable proceeding. No sales hype, no pressure, ever.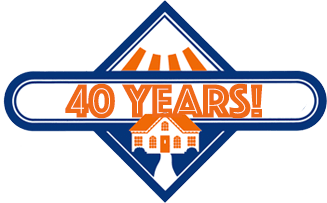 If you'd like a free installation quote or more information about any of the electric heating options detailed above, or if we can assist you in any other way, please contact us today!
Please contact me to schedule a free installation quote, or to schedule a service call!