Prepping for the Change of Seasons in Denver-Boulder
August 17, 2022
As we near the end of summer and start looking forward to cooler days in the Denver-Boulder area, many homeowners are starting to get their homes and property ready for the winter season. The to-do lists are usually a near replica of the previous year, and often feature items ranging from fertilizing flowerbeds, preparing to shut down sprinkler systems, and staining decks, to caulking, weatherstripping, checking safety alarm batteries, replacing the furnace filter, and much more.
This year, we've decided not to besiege our kind readers with lengthy bullet lists of reminders, like the past few years. We're guessing you folks have most of that down and have other sources you can turn to, as well.
In this blog post, we'd like to focus on simply reminding all of us that we live in one of the most beautiful areas in the country. Late summer and early fall are one of several great periods of time to get outdoors and renew our appreciation for where most of us reside, at the foot of the eastern foothills of the Rocky Mountains. So much to do and see is so close by – not mention other areas in the state that are within an easy drive.
Plenty of Time to Get Outdoors!
As we approach the fall, temperatures drop back into the milder range and Mother Nature starts presenting a variety of late summer flowers, foliage, and colors – which vary depending on both the location and your elevation! We suggest hiking, camping, scenic drives, local and regional arts and music events, and special eating out (and backyard!) excursions, for starters. Lots of interesting and entertaining options abound around the Denver-Boulder metro area.
As a locally owned business staffed by Denver-Boulder residents much like our customers, here's a few nearby suggestions of places to go and things to do to help you get the most out of autumn. Many more ideas can be easily found thru an online search.
Just A Few Things to Do Outdoors Around Denver-Boulder:

Take a short scenic drive around the nearby foothills (preferably early in the week), stop for a picnic, and simply relax and enjoy the weather and your surroundings
Visit Garden of the Gods
Go for a hike at Red Rocks Park – when it's not busy with concertgoers!
Not far from Red Rocks, consider making a visit to Dinosaur Ridge
Attend one of the many town and street festivals and outdoor community events in and around Denver and surrounding cities and towns
Visit the Denver Botanic Gardens, not far from downtown
Go camping or hiking at Golden Gate Canyon State Park
Plan a day at Chatfield State Park and Reservoir
View the sandstone formations and hopefully some wildlife at Roxborough State Park
Take a bike ride through Cheesman Park
Take a mountain bike out on one of many approved trails around the area (but please don't blame us if you take a tumble!)
Check out the scene on Boulder's Pearl Street Mall or Denver's 16th Street Mall
Make plans to visit Boulder's Chautauqua Park, dining hall, and/or its famous rustic music venue
Get creative, research further on your own, ask a friend for recommendations…or, just kick your feet up in the backyard with a nice refreshing beverage, relax, and enjoy!
Preparing Your Home Comfort System for Fall
Since Save Home Heat is, among several things, a heating company dedicated to serving our customers and assuring your comfort and safety, we'd like to take a moment here to address getting your heating system ready for the coming cooler weather.
Here's a short checklist for homes heated by a forced air furnace or a mini-split system:

Check your furnace or ductless mini-split air filters. Replace or clean the filters as needed. Remember: There's no such thing as an air filter that's too clean!
Review your thermostat settings and programming and be prepared to switch over to 'Heat' when the time is right
Dust and clean the warm air vents (aka. registers) and return-air grilles around your home (including the grilles on your mini-split blower unit). In many cases it's possible to easily pull up a floor register and vacuum inside the sheet metal fitting right below, before putting the register back in place; you'll be glad you did (debris, dust, etc. can gather down there).
Make sure the supply registers and return-air grilles are open and unobstructed by furniture or other objects
Schedule annual maintenance for later in the season (avoiding the early-season rush that comes with lots of emergency no-heat calls!)
In the Boulder-Denver area, consider becoming one of our Pro Plan annual maintenance customers, and receive special discounts for scheduling your maintenance when our team is not buried and running their hardest
A Word About Boiler Systems
Home heating systems that are powered by a hot water boiler have their own particular set of annual maintenance needs, and like furnaces, those procedures vary depending on the specific model. Also like furnaces – but not with the critical factor of the air filter – an annual checkup for your boiler and hot water heating system will help ensure your safety, maintain optimal operating efficiency and the lowest monthly bills, and also help extend the life of your system (not a small investment!). Just because you may have a boiler heating your home, this doesn't mean you can simply set it and forget it, year after year.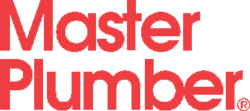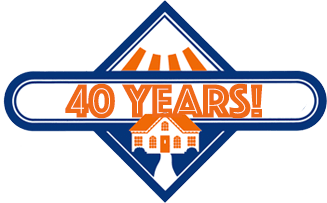 Enjoy Late Summer & Look Forward to the Fall!
If you've had our team perform annual maintenance for you previously, we're guessing lots of the heating related items above serve as a nice review and reminder. Of course, if you have any questions or concerns, please don't hesitate to reach out to our team at any time. If you'd like to learn more about Pro Plans and the advantages of waiting until a bit later in the season for annual maintenance, please reach out to our team today.

In the meantime, we hope our readers and valued customers will make plans to get outside even more, and enjoy the nice months ahead!

Please contact me to schedule maintenance for after the fall rush!

Tags: Cooling, Green Living, Heating