Radiators Are A Hot Water Home Heating Option!
July 16, 2021
If your home is heated by a central hot water boiler, there are a wide variety of ways that warmth can be delivered to the different zones and levels in the house. While baseboard heaters and in-floor radiant heating are among the most popular trends in recent decades, they are by no means your only hot water heat options. Hot water radiators, frequently overlooked and the topic of this blog, are still viable heating solutions that you may want to consider for certain applications. Radiators today are more versatile and offer a wider variety of designs, styles, and performance than ever.
In our continuing series tailored for boiler owners, whose homes are heated by hot water, please read on to learn more about how a hot water radiator might be a good fit for you.
What Is a Radiator?
Invented in the 19th century, with over 100 years of history and periodic advances, radiators work by drawing heat from hot water or steam circulating in a closed piping system, and using that heat to warm the surrounding air. For this discussion, we will be discussing only hot water radiators, which are the proper match for the hot water boilers which predominate the home market today. Steam-based systems have not been common in the residential systems for many years.
Radiators are made from metal products such as steel and cast iron because of their high heat conductivity, reasonable material cost, and ability to provide heat safely and reliably. Radiators typically feature a design that features lots of surface area for efficient heat transfer. The size and number of rows of panels or water tube sections in a radiator correlates with the amount of heat the unit can deliver. This is an important factor when selecting and specifying radiators to heat specific size rooms or areas in your home.
Your trusted plumbing and heating contractor is responsible for running heat load calculations and sizing each radiator to reliably and effectively do the job in each room they're serving. Other important aspects of installing a new radiator include locating it to best accommodate your home's layout and heat most effectively, proper sizing and clean plumbing connections to the existing system, as well as setting up new zone valves and thermostats, as needed. In the Denver-Boulder area, Save Home Heat checks all the boxes for our customers!
Why Should You Consider Choosing a Radiator?
Although radiators may be considered an old fashioned heating method by many, there are plenty of reasons why they may be a good choice for your home. For example, if a room has a higher heating requirement than any type of baseboard heater can satisfy, a radiator could potentially offer high enough heat output to satisfy that area. Also, when exploring options to conventional baseboard heaters that would occupy more wall space than you find undesirable, a radiator might be the right fit. In addition, when replacing an existing, inefficient older radiator, the most expedient and cost effective solution is often replacing like-for-like.
For remodels, upgrades, and additions to homes and existing boiler systems, our team most commonly installs radiators by special request – for homeowners who simply have a personal preference for these types of products, whether an older looking, classic style model, or one of the newer options available.
Choosing the Right Radiator for Your Denver-Boulder Home
The most popular radiator products with our customers in Denver-Boulder area are made by U.S. Boiler Company and DiaNorm, and on occasion, we also install Runtal products. U.S. Boiler, the manufacturer of Burnham boilers, has a long, distinguished track record producing high quality, durable cast iron radiators made in America, with roots that go back to New Jersey in the 1950s. DiaNorm has a history spanning over 50 years, designing and building quality radiant heating products in Germany, many models which are imported and stocked in the U.S. The history of Swiss manufacturer Runtal also goes back to the 1950s, and they have a factory in Massachusetts, as well. These manufacturers represent a broad range of high quality products in a wide variety of designs and styles to suit many different homeowner needs and desires.
Popular Hot Water Radiators
Floor Model Cast Iron Classic Radiators
U.S. Boiler manufactures a variety of classic style, floor model cast iron radiators that come in both Slenderized versions, as well as Vintage style. The overall dimensions and number of rows of water tubes in these radiator corresponds closely with the rated heating output, as usual measured in BTUs. Similar to older radiators, the height of these units is typically in the 2 foot range, depending on the model.
Floor Model Recessed Cast Iron Radiators
Radiant Baseboard Radiators made by U.S. Boiler are designed to take up less floorspace and fit into recesses in the wall, with heights also in the 2 foot range. These radiators pull cool air into the front bottom of the unit thru built-in air channels, and heat the air before it naturally flows out of the top front. This design heats your home by natural convection as well as radiant heating from the front of the cast iron unit. If you grew up in the Northeast with hot water heat, these may ring a bell!
Baseboard Radiators
U.S. Boiler Baseray Baseboard Radiators can provide up to five times the amount of radiant heat as the conventional baseboard heaters that many of us are accustomed to, and are installed in similar locations. Baseray Radiators are made of cast iron, are very sturdy, and feature a sleek, low-profile design. Because they are cast iron, these radiators are not as susceptible to the creaking and pinging sounds associated at times with the heating up and cooling down of conventional baseboards. These heaters can be painted to match the interior of your home.
Panel Radiators
DiaNorm is one of the leading designers and manufacturers of panel radiators in Europe, where hot water radiant heating is very common. DiaNorm panel radiators are made of high quality steel and provide impressive performance in very compact packages. They feature built-in thermostatic control, and can also be painted to match the décor in your home.
Specialty Radiators From Runtal
Runtal offers a very wide variety of designs, modern styles, colors, and applications with their line of high quality steel radiators. The Runtal radiator line features options such as custom curved housings and baseboard radiators, horizontal and vertical wall panels built to your specifications, and even luxuries like towel radiators. Runtal tends be on the higher end of the price spectrum, and depending on your preferences, availability will be either from their facility on the East Coast, or a longer wait from 'across the pond.'
Is A New Radiator The Right Choice for You?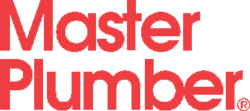 We hope this overview of residential hot water radiators will be useful for our customers and other readers who heat their homes with a boiler. In the Denver-Boulder metro area, please reach out to our highly skilled and very experienced plumbing and hot water heating team at Save Home Heat Company for professional advice and expert, low-pressure recommendations on ways to improve your comfort, and increase the efficiency and reliability of your home's heating system.

Please contact me to schedule a free install quote or a service call!

Tags: Heating, Plumbing & Drains