Replacing Your Hot Water Boiler Soon? Summer is a Great Time!
April 15, 2022
With warm weather fast upon us, we'd like to repeat a message from a year ago, reminding our customers whose homes are heated by hot water that summer is a perfect time to replace an aging boiler, or to perform other work on your system. Whether replacing an inefficient, aging, or problematic boiler, expanding baseboard coverage, or installing a high performance indirect-fired water heater, now is a great time to talk with our team.
Boiler Replacement: Know Your Options
Quality replacement boiler options are broader than ever, featuring efficiencies ranging from 80% to 96% AFUE, and a variety of equipment styles, dimensions, and venting options, as well. For example, there are 'traditional' cast iron floor models that vent up thru the roof and are compatible with standard, metal flue pipe systems, and there are also an array of compact, highly efficient, wall-hung units that have stainless steel heat exchangers. Some boilers feature sealed combustion venting and plastic PVC vent piping, along with modulating designs that automatically adjust heat output to most efficiently and comfortably heat a home under varying outdoor conditions.
The list of replacement boiler options goes on. As always, our team works very closely with homeowners all around the Denver-Boulder area to find just the right fit for each home and family that we provide free install quotes for.
Other Hot Water Heat Work That May Benefit You and Your Home
If you have other things on your wish list for your hydronic heating system, now is a great time to explore those, as well. From new, more efficient and comfortable ways to distribte heat to your home, to combining your domestic hot water heater with your boiler for exceptional performance, there's lots of upgrades that may make sense for you to consider this spring or summer.
One of the most popular upgrades with many of our boiler customers are indirect-fired water heaters. Indirect water heaters, also known as "sidearm water heaters," are powered by your boiler, have long design lives and outstanding warranties, and far outperform conventional gas or electric water heaters when it comes to increasing your hot water supply and shortening hot water recovery time.
Other hot water heat services that we regularly perform for our customers when the weather is warm outside include:

Replace old, beat-up baseboard heaters, upgrade to higher output models, or install upscale European-style baseboards and baseboard radiators
Correct noisy, gurgling baseboard heaters or air-locking issues with the installation of new coin vents on baseboard heaters around the house, and/or upgrade the boiler's air elimination system with a modern micro-bubble air separator
Replace old zone valves that occasionally buzz or get stuck, or simply because they've exceeded their projected serviceable life and you'd prefer the peace of mind
Upgrade older thermostats to modern controls that offer a wide variety of programming and operating options, including Wi-Fi connectivity and voice control
Install (or replace existing) new hot water radiators, whose options range from classic style floor models to all manner of modern designs, colors, and configurations
Add radiant floor heating to an area in the home that sits above unfinished space, such as a main level that sits above an unfinished basement
Expert Hot Water Heat Service Any Time Of Year in Boulder-Denver!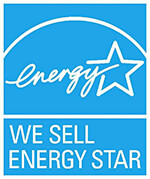 Whether you opt for work on your boiler system in the summer or during the winter, our highly skilled, knowledgeable, and experienced plumbing and heating team at Save Home Heat Company is ready to help. For friendly, expert assistance, and free, low-pressure install quotes for homes in the Denver-Boulder metro area, please reach out to us today.

Please contact me to schedule a free boiler estimate or for other work on my home heating system!

Tags: Heating, Plumbing & Drains, Water Heaters