Quality Drain Services in Erie
From small problems like clogged drains to significant issues such as underground sewer line damage, our plumbing team at Save Home Heat Company offers top-quality drain services for homeowners in Erie, CO and surrounding communities. We have been providing quality home services to Erie for over four decades, and you can count on our strong commitment to honesty, customer satisfaction, and always looking out for your best interests.
Erie Drain and Sewer Line Repair
All the drains in your home are connected in a network of piping that routes all wastewater to the main sewer line that leaves your home and runs across your property underground, connecting to the municipal system out by the street. The drain piping in your home includes your showers, sinks, dish and clothes washing machines, toilets, and more. Maintenance and repair of the underground main sewer line is the responsibility of the homeowner right up to the point where the line joins the city system out by the edge of your property.
Like most people, Erie homeowners often don't consider the importance of their home's drain system until something goes wrong. But when you begin to experience backflow or clogged drains, it's time to take action. Regardless of the cause of your drain problem, it usually doesn't take long for you to determine if off-the-shelf drain remedies will do the job, or if you need to call in a pro. If you need drain help, Save Home Heat is ready to answer that call promptly and professionally.
Please note: Many of our customers don't realize that a number of those caustic hardware store drain clog solutions can cause significant long-term issues for the health and durability of your drain piping, even while solving your immediate problem.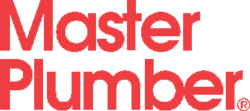 So whether it's a minor problem like a stubborn clog in one of the pipes, or a significant complication such as tree root intrusion in your sewer line, our knowledgeable team can identify the cause and recommend proven solutions that have your best interests in mind.
Our Residential Drain Services Include:

Snake/auger cleaning and clog removal
Environmentally friendly bio-cleaning products and methods
Cabling machine for root intrusions and difficult clogs
Sewer and drain line inspections with digital camera technology
Drain line repairs, replacements, and rerouting
Trenchless and excavation procedures for outdoor underground repairs
Drain line maintenance
Pre-purchase and annual drain system inspections
Regular Drain Maintenance and Servicing in Erie
To reduce the risk of extensive drain and sewer line repair and help prevent unforeseen plumbing emergencies, we often recommend scheduling an annual inspection of your main sewer line using a special video camera, and cleaning, if needed. This can help to catch small issues before they turn into bigger concerns, and hopefully prevent the need for costly repairs or sudden surprises down the road.
It's not uncommon to see the development of tree root intrusion into main sewer lines, especially in older sewer lines and when there are lots of trees nearby. In the springtime and summer, the root systems of many trees go looking for sources of water and nutrients, and an underground sewer line can act as a magnet for these thirsty, hungry roots. We see aging sewer lines made of cast iron, copper, clay, and even plastic and wood. Miniscule cracks or spots of slow deterioration in a pipe can be just the opening the tree roots are looking for. Undetected and unstopped, this could spell trouble for your home's entire drain system. So an ounce of detection and prevention could be just what the doctored ordered, each year!
Signs that you may have a main sewer line issue:
All drains and toilets in basement level of home backing up or making gurgling sounds
Funky smells coming from all drains and plumbing fixtures in basement level
Sewage seepage through foundation wall and/or basement floor
Lush, fast growing grass outdoors above sewer line route
Sinking ground accompanied by pooling of smelly waste water in lawn or flowerbeds, or below
pavers and walkways
On top of scheduling regular sewer line inspection, you may also want to give some thought to the types of trees on your property, especially those located close to your sewer line. When replacing old trees or planting new ones, be sure to stay away from that important underground pipe route, and also consider planting trees whose root systems are less likely to cause sewer line concerns. A little quick research shows species such as dogwoods and Japanese maples as those that are compatible, but there's plenty of other options out there. We recommend consulting a local nursery or your agricultural extension office to learn more.
Other causes of underground sewer line problems include dirt settling on top of the pipe, or the weight of other objects such as pavers, and landscape rocks and boulders.
Common Household Drain Issues We Can Assist With:
Slow or clogged drains
Multiple fixtures draining slowly
Gurgling noises from fixtures
Odors coming from drains
Discolored water backing up a drain
Fluctuating toilet water levels
Sewer line tree root intrusion affecting the entire home
Our team often runs specials on a variety of drain services. To see what we're offering currently, please see our Special Offers page, under the Plumbing Products & Services section.
Highly Experienced Drain Service in Erie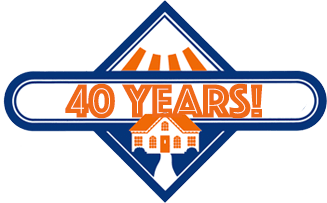 When you choose Save Home Heat Company, you can count on our exceptional work ethic, strong attention to detail, and complete respect for you and your home. From drain and sewer line inspection and repair to a wide variety of plumbing services, you can rely on our team to provide proven solutions and professional service whenever you provide us the opportunity to work in your home in Erie.
To learn more about our drain services or to schedule a service call, please contact us today!
Our Complete Line of Quality Home Services Includes:
AC Repair, Maintenance, and Installation – Ductless & Central Systems
Furnace, Boiler, and Heat Pump Repair, Maintenance, and Installations
Hot Water Baseboard and Radiant Floor Heating System Service & Installation
Household Plumbing Services
Complete Residential Electrical Services
Central Indoor Air Quality (IAQ) Products
Water Heater Repairs & Installation – Standard, High Recovery, Tankless, and more