Northglenn's Best Drain Services Team
From minor fixes like clogged drains to major drain system issues such as a broken underground sewer line, our experienced plumbing team at Save Home Heat Company is prepared to respond with professional service and proven solutions for homeowners in Northglenn and surrounding communities.
Whether you are dealing with a priority drain problem anywhere in your home, or are having routine inspection and maintenance performed, you can count on our four-plus decades serving our customers and the strong commitment to honesty and customer satisfaction that comes with it. We'll make sure your drain issues are solved promptly and professionally, and that you are fully pleased with our work.
Northglenn Drain and Sewer Line Repair
The drain system in your home is comprised of a series of pipes that remove wastewater from all plumbing appliances on all levels of the house. These all flow into the main sewer line which runs underground across your property and connects to the municipal system out by the street. Maintenance and repair of the sewer line is the responsibility of the homeowner up to the point that the line connects to the municipal system out by the street.
Regardless of the cause of your drain issue, it usually doesn't take long for you to determine when common off-the-shelf drain remedies won't do the job, and you need to call in a pro. Please make note: Many of our customers don't realize that some of those caustic home improvement store drain products can cause long-term issues for the health and durability of your drain piping, even while solving your immediate problem.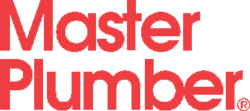 Whether your drain issues in your Northglenn home are isolated to specific rooms or areas in your home, or if all drains and plumbing appliances are affected, our drain specialists at Save Home Heat Company have the experience and specialized equipment needed to diagnose and properly solve your problems, indoors or underground.
Our Residential Drain Services Include:

Snake/auger cleaning and clog removal
Environmentally friendly bio-cleaning products and methods
Cabling machine for root intrusions and difficult clogs
Sewer and drain line inspections with digital camera technology
Drain line repairs, replacements, and rerouting
Trenchless and excavation procedures for outdoor underground repairs
Drain line maintenance
Pre-purchase and annual drain system inspections
Regular Drain Maintenance and Servicing in Northglenn
To reduce the risk of major drain and sewer line problems and help prevent costly repairs, our team often recommends establishing a regular inspection and maintenance schedule. Many of our customers have regular sewer line inspections performed using a specialized video camera, along with cleaning of the line, if needed. Inside and out, with the help of observant homeowners, many drain problems can be avoided, and the life of your system extended for many years. Our plumbers at Save Home Heat can help!
It's not uncommon to see main sewer line problems caused by tree root intrusion. A slowly deteriorating, aging underground sewer line, or one with minute cracks in it, can act like a magnet for nearby tree roots looking for sources of water and nutrients in the spring and summer. We see aging sewer lines made of cast iron, copper, clay, and even plastic and wood, so it can get dicey as a sewer line ages. Undetected, in a worse-case scenario, the main sewer line could become blocked by roots, causing sewage backup into the house, or major pipe damage could occur underground, wreaking havoc below your lawn and flowerbeds. Sewer line problems can get costly, an ounce of prevention could go a long way.
Signs that you may have a main sewer line issue:
All drains and toilets in basement level of home backing up or making gurgling sounds
Funky smells coming from all drains and plumbing fixtures in basement level
Sewage seepage through foundation wall and/or basement floor
Lush, fast growing grass outdoors above sewer line route
Sinking ground accompanied by pooling of smelly waste water in lawn or flowerbeds, or below pavers and walkways
In addition to scheduling routine main sewer line inspection, when it comes time to replace aging trees or add new ones to your property, be sure to avoid planting nearby your sewer line. Also try to choose species of trees whose root systems tend to be more contained and less likely to attempt to invade an underground line. Dogwoods and Japanese maples often come up in searches, but we recommend you reach out to a local nursery or agricultural extension office for the full line of options that'll do well in our region.
In addition to tree roots, main sewer line problems can also be caused by ground settling above the pipe. Take care not to place flagstone or other types of pavers or stones above your sewer line.
Common Household Drain Issues We Can Assist With:
Slow or clogged drains
Multiple fixtures draining slowly
Gurgling noises from fixtures
Odors coming from drains
Discolored water backing up a drain
Fluctuating toilet water levels
Sewer line tree root intrusion affecting the entire home
Our team often runs specials on a variety of drain services. To see what we're offering currently, please see our Special Offers page, under the Plumbing Products & Services section.
Your Trusted Northglenn Drain Service Team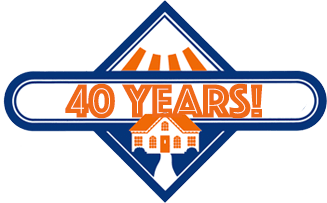 Save Home Heat Company is dedicated to providing exceptional work quality to your family and your home. From drain and sewer line maintenance and repair to minor clogs or leaks, our knowledgeable staff is experienced in a broad range of plumbing problems and can help you with proven, lasting solutions.
To learn more about our drain services or to schedule a service call, please contact us today!
Our Complete Line of Quality Home Services Includes:
AC Repair, Maintenance, and Installation – Ductless & Central Systems
Furnace, Boiler, and Heat Pump Repair, Maintenance, and Installations
Hot Water Baseboard and Radiant Floor Heating System Service & Installation
Household Plumbing Services
Complete Residential Electrical Services
Central Indoor Air Quality (IAQ) Products
Water Heater Repairs & Installation – Standard, High Recovery, Tankless, and more