Superior's Top Plumbing Team for Drain Services
From minor issues like leaky faucets to major repairs and replacements, Save Home Heat Company is Superior, CO's most reliable team for drain services. Your home's plumbing and drain network are essential to the comfort and conveniences of your home, and we know that experiencing a problem can be urgent. Whether you need a routine inspection, extensive drain or sewer line repair, or you're not even sure what the issue is, you can trust that our team will professionally and efficiently address your needs and do the job right.
Our team has been serving the needs of Superior area homeowners for over 40 years and you can count on our strong commitment to your complete satisfaction with our work.
Superior Drain and Sewer Line Repair
The drain lines in your Superior home work together in a detailed network to remove waste water from the different areas of your home. Showers, sinks, toilets, washing appliances, and drains for AC and furnace systems, for example, all depend on the routing of your drain lines. All those drain lines flow into your main sewer line (typically at basement level), which runs underground and connects to the municipal sewage system out by the street. It's important to understand that the homeowner is responsible for maintenance and repairs of the sewer line up to point where it reaches the city main.
When our drain systems are in good working order, we don't think much about them. But when an issue comes up, it's often (but not always) immediately apparent that your drain system needs attention. If you notice standing water, backing up drains or other plumbing appliances, or rotten smells near your plumbing drains or appliances that connect to the drain system, our team at Save Home Heat Company can help homeowners in Superior and surrounding communities. Whether it's a relatively minor leak or if you're facing a big problem like tree root intrusion and sewer line damage, our highly skilled plumbing team offers clear, concise diagnosis and proven solutions, always with your best interests in mind. No sales hype or agendas, ever.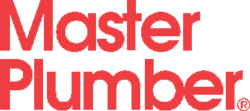 Regardless of the cause of your drain issue, it usually doesn't take long for you to determine if off-the-shelf drain remedies won't do the job, and you need to call in a pro. Please note: Many of our customers don't realize that some of those caustic hardware store solutions can cause significant long-term issues for the health and durability of your drain piping, even while solving your immediate problem!
Our Residential Drain Services Include:

Snake/auger cleaning and clog removal
Environmentally friendly bio-cleaning products and methods
Cabling machine for root intrusions and difficult clogs
Sewer and drain line inspections with digital camera technology
Drain line repairs, replacements, and rerouting
Trenchless and excavation procedures for outdoor underground repairs
Drain line maintenance
Pre-purchase and annual drain system inspections
Regular Drain Maintenance and Servicing in Superior
To reduce the likelihood of extensive drain and, in particular, main sewer line repairs, our team often recommends scheduling an annual sewer line inspection using a specialized video camera, along with cleaning, if needed. This can help catch potentially costly issues in the early stages, before they can grow to greater proportions. An ounce of prevention could go a long way.
One of the main culprits of sewer line issues is the development of tree root intrusions into the line as trees continue to grow and their root systems expand every spring and summer. Your underground sewer line, with the water and waste it carries away from the home, can act as a magnet to the roots looking for any source of sustenance they can find. We see aging sewer lines made of cast iron, copper, clay, and even plastic and wood. A miniscule crack or small spot of deterioration in the pipe could be just what's needed to get a root intrusion started. The results, if undetected or ignored, could be a clogged line, backing up sewage into the house, or cracked, leaking underground line, complete with a stinky, soggy lawn.
Signs that you may have a main sewer line issue:
All drains and toilets in basement level of home backing up or making gurgling sounds
Funky smells coming from all drains and plumbing fixtures in basement level
Sewage seepage through foundation wall and/or basement floor
Lush, fast growing grass outdoors above sewer line route
Sinking ground accompanied by pooling of smelly waste water in lawn or flowerbeds, or below pavers and walkways
In addition to scheduling drain services with our plumbing team at Save Home Heat Company, when replacing old trees or planting new ones, you may want to consider varieties that feature less extensive root systems, not to mention steer clear of where your sewer line is running underground. Regarding new trees to consider, dogwoods and Japanese maples are just a couple of many good options, but for the best advice, we recommend contacting your local nursery or agricultural extension office.
Additional common causes of sewer line problems include dirt settling above the pipe, as well as the weight of other objects on top of it. Regardless of the cause, you can rely on our team to provide the professional drain maintenance, clearing, and repair services you need.
Common Household Drain Issues We Can Assist With:
Slow or clogged drains
Multiple fixtures draining slowly
Gurgling noises from fixtures
Odors coming from drains
Discolored water backing up a drain
Fluctuating toilet water levels
Sewer line tree root intrusion affecting the entire home
Our team often runs specials on a variety of drain services. To see what we're offering currently, please see our Special Offers page, under the Plumbing Products & Services section.
Your Trusted Superior Drain Service Team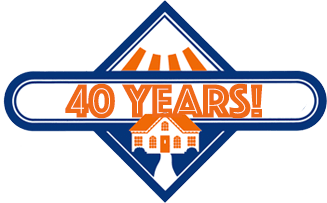 At Save Home Heat Company, you can count on high quality drain services for your home. We pride ourselves on putting our customers first at all times.
For more than four decades, we've been a trusted source of home services in the Superior area. From drain and sewer line repair to clogged sinks, running toilets, and more, our team at Save Home Heat will do our best to provide exceptional service and exceed your expectations every time you provide us the opportunity to work in your home.
To learn more about our drain services or to schedule a service call, please contact us today!
Our Complete Line of Quality Home Services Includes:
AC Repair, Maintenance, and Installation – Ductless & Central Systems
Furnace, Boiler, and Heat Pump Repair, Maintenance, and Installations
Hot Water Baseboard and Radiant Floor Heating System Service & Installation
Household Plumbing Services
Complete Residential Electrical Services
Central Indoor Air Quality (IAQ) Products
Water Heater Repairs & Installation – Standard, High Recovery, Tankless, and more