Shining a Light on Home Exterior Lighting
August 25, 2020
Over the past year, we've covered some of the different ways that upgraded lighting can increase our enjoyment and the usefulness of areas inside and outside of our homes. In this edition in our ongoing series on residential lighting, we're going to take a closer look at light fixtures designed to be attached to your home, as well as close-by lighting used to help illuminate it.
Our hope is that you'll get some ideas of ways to make the exterior of your home more enjoyable, useful, safer, and secure through improved outdoor lighting. You may even be able to help control your utility bills by upgrading older, electricity-hog light fixtures.
Upgraded exterior lighting for your home can afford:

Enhanced curb appeal (for your enjoyment – and resale value)
Increased security
Improved nighttime usefulness for areas such as porches, decks and patios
Greater convenience in lighting options and control
Reduced electrical consumption and bulb replacements with LED options
A multitude of the latest designs and styles to suit your taste & compliment your home
Exploring the Different Types of Exterior Lighting
With such a wide variety of outdoor lighting options to consider, it often comes down choosing what suits your personal taste, as well as the proper match for the location you've got in mind. For instance, with regard to styles, you can go with any number of themes for the fixture, including traditional, rustic, modern, contemporary, industrial, iron, Mission, Southwest, farmhouse, period (such as the early-1900s), crystal, and more.
In addition to selecting the style and proper application for your new lighting, there are a variety of lamp (ie. light bulb) options, including traditional and energy-saving incandescents, compact fluorescents (CFLs), quartz lamps (aka. quartz-halogen), and energy-efficient LED (light-emitting diode) bulbs. LED light fixtures are among the most energy-efficient products, providing extremely long LED bulb life, and their availability in a variety of styles continues to grow. For homeowners in the Denver-Boulder metro area, our electrical team is glad to offer professional light fixture and light bulb advice and recommendations. We're always glad to install owner-supplied fixtures!
Here's an overview of some of the more common and popular outdoor light fixtures whose illumination can be focused on the house.
Wall lights
Exterior wall lights, simply put, mount to outside walls. Wall lights cover a broad field of designs, styles, applications, and options. Lenses may include clear, frosted, beveled, or even 'seeded' glass, for different levels and hues of illumination and ambience. They are equally effective at lighting up an outdoor corner of the house as they are lighting a main or rear entryway. Different designs of wall lights may direct light in a variety of directions, depending on needs and preferences.
Wall sconces
A wall sconce is a type of fixture that traditionally (but not always) directs light upward and outward. In exterior applications, they're a good choice for highlighting stonework and other attractive features such as wrought iron and custom wood trim.
Wall wash lights
Similar in function to wall sconces, wall wash lights, however, are located by the base of the wall or a short distance from the house, near the ground. They're typically used for up-lighting larger areas of the side of the home.
Recessed lights
Recessed lights are frequently installed in overhanging eaves that cover walkways and entry areas all around the house. As with many lighting offering these days, recessed light fixtures are available in a wide variety of lamps options, and can be found in a range of wattage and lumen levels.
Spot lights & flood lights
Traditional and not-so-traditional spotlight and floodlight options include multi- and single-lamp fixtures, adjustable and fixed angles, down-lighting, as well as omnidirectional and unidirectional light output, along with a variety of lamp options such as halogens and LEDs.
Post lamps
Post lamps, not surprisingly, can be mounted on tall or short posts, and also on handrails, deck railing, stone walls, and more. Post lamp designs include a wide range of style, fixture, and lamp options.
I'd like some advice on outdoor light fixtures for my home!
Barn lights
Yet another type of wall light, barn lights are typically simpler and more straightforward in design, and often are employed to direct light downward.
String lights
We'd be remiss if we didn't mention string lights as an option for lighting up areas around the outside of your home. Versatile, decorative, and unique, their applications can be as varied as your imagination.
Flush mount lights
Also known as outdoor ceiling lights, these fixtures can be as utilitarian or decorative as you desire. They can be surface-mounted to a range of outdoor ceiling materials.
Bulkhead lights
Featuring a nautical flair, bulkhead lights flush-mount to an exterior wall and feature a cage frame around the lens, typically with a 180 degree horizontal light spread from the fixture.
Bollard lights
Bollard lights are versatile, self-contained, post-like fixtures. You may see them along paths and walkways, providing unobtrusive low-level illumination. They are also a good fit for many different areas immediately adjacent to the house.
Smart Lighting Controls & Advanced Technology
Along with a broader range of outdoor light fixture designs, styles, and technology than ever, options for controlling our home's lighting continue to grow. Popular ways of managing our outdoor lighting include sunset/sunrise-activated switching, motion detection, programmable master timers, and WiFi-enabled applications that can be managed remotely from a smartphone.
Long-lasting, energy-efficient LED technology continues to be available for more and more outdoor lighting applications. In addition, more types of fixtures are available in 100% solar-powered models – certainly for the better, for certain applications, as long as the sunshine cooperates.
Upgrade Your Exterior Lighting with Save Home Heat Company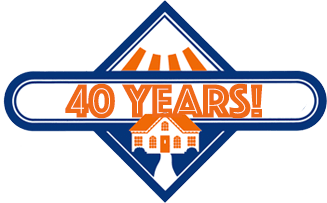 At Save Home Heat Company, our trusted electrical team is glad to assist you in selecting and installing light fixtures that will fully meet your indoor and outdoor needs. In the Denver-Boulder metro area, please speak with our team today for friendly, professional lighting services, or for any of your home electrical needs!
Please contact me to schedule a lighting installation free quote!
---
Photo by Mikael Kristenson on Unsplash