Solar Attic Fans: A Green Cooling Solution
June 7, 2020
At Save Home Heat Company, we're always looking for ways to help Denver-Boulder area homeowners improve the levels of comfort and efficiency in their homes. In this blog we'd like to highlight a relatively unpublicized product that can help increase your comfort levels and ease the load on your air conditioner, all without spending a dime on operating costs: the solar-powered attic fan.
How Do Solar Attic Fans Work?
Also known as a solar-powered attic ventilator, a solar attic fan ventilates air from your attic space to the outdoors. It's a special-application exhaust fan which is typically installed on a section roof located above the attic of the home. The high-quality solar attic ventilators that our team recommends are similar in size and shape to a standard, low-profile roof vent, and have solar cells incorporated in the fan housing and design. Because these solar-powered fans have an electric motor (100% powered by the sun!), they have the ability to significantly increase the removal of hot air from your attic during the summer months. The benefits of adding this type of exhaust fan to assist your existing passive attic vents are numerous, including helping to reduce your cooling bills and extending the life of your AC system.
Does a solar attic fan make sense for my home?
Solar Attic Fan Benefits Include:
Reduce heat radiating down into the house from the attic space, improving upstairs comfort levels in multi-level homes
Help control cooling costs by removing a heat source from the attic
Reduce moisture and heat buildup in the attic that can damage or shorten the life of wood framing and roof shingles
Help extend the life of AC equipment by reducing your home's cooling load and easing demand on the cooling system
No batteries to replace, or wiring to look out for
Self-contained, reliable, automatic controls
Virtually maintenance-free
Very quiet operation
Zero operating costs: Green energy!
Providing completely automatic operation with no impact on your monthly bills, while increasing comfort levels and helping to control cooling costs, this relatively simple product could be just what the doctor ordered for your home. Solar-powered attic fans are available to suit a variety of roof pitches, and there are also models that can be installed in the gable end of an attic (with a small solar panel on the roof). Of course, if there is no attic space anywhere in your home, then the potential issues these products can help solve are not a concern for you. We should all be so lucky!
Quiet, Economical & Versatile Fans – Plus A Federal Tax Credit!
The operating sounds of a solar-powered attic ventilator are extremely quiet, and normally cannot be heard inside the house. The sound of moving air, heard from inside the attic or nearby on the roof, is louder than the fan motor, itself. In addition, these units are virtually maintenance-free. Other home applications for solar-powered exhaust fans include greenhouses and sunrooms, detached studios, workshops and sheds, as well as garages.
Ask your tax professional about the 26% federal tax credit currently available that you may be able to take advantage of for the installation these solar products!
Consult Your Trusted Comfort Company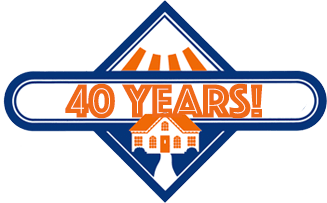 For homeowners in the Denver-Boulder metro area, our expert electrical team would be glad to answer any of your questions about solar-powered attic fans, and provide a free, low-pressure install quote for a quality product you'll be pleased with for many years.
Providing trusted, A+ rated service to Denver-Boulder homeowners for over 40 years, you can count on Save Home Heat Company to provide you with the high quality service and products that you desire and expect. Please contact our friendly, knowledgeable team today.
Please contact me to schedule a free install quote for a solar attic fan!