The Best in Sump Pumps and Sump Pump Services!
Save Home Heat Company has been Boulder, CO's go-to home services contractor since 1979, and our highly skilled plumbers are prepared to take care of all of your home's sump pump needs. Our team strives to exceed our customers' expectations in all interactions and in all the work we perform. Complete customer satisfaction is our primary focus.
With a long-standing A+ rating and full accreditation with the Denver-Boulder Better Business Bureau and multiple annual awards from the BBB and others, we're confident that our highly customer-focused company process will earn your trust and your future business. We realize that these things need to earned every time you have us out to provide service in your home.
We service all makes and models of sump pumps and install high quality Zoeller brand pumps, an industry leader for over 80 years. Our process involves keeping our customers fully informed and gladly, patiently, and fully answering all questions, so they can make educated decisions about their homes. For sump pump repairs, maintenance, replacement, and new installations, we hope you'll choose Save Home Heat Company to assist you.
Sump Pump Services We Offer:
Sump pump repairs
Routine annual sump pump maintenance
Sump pump replacements and upgrades
New sump pump installations
Highly Rated Sump Pump Maintenance and Repairs for Boulder Homes
If you are one of many homeowners who rely on a permanently installed sump pump to help protect your home, it's wise to consider having it serviced each year. Annual maintenance of your home's sump pump includes thoroughly inspecting, cleaning, and testing the entire system, including the piping and outdoor discharge line. When our work is done, we'll carefully review our findings with you, and provide clear documentation of our visit.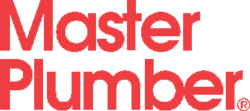 If there are any issues that our experienced, skilled plumber feel should be addressed, or recommendations that are in your best interests, these will all be discussed in a friendly, informative, low-pressure fashion. Our goal is to empower you to make informed decisions – not to make a sale. You can trust our team at Save Home Heat to provide honest, professional service, and to communicate clearly and provide transparent pricing. We'll make sure your sump pump system is prepared to do its job when it's needed, without pushing to do unnecessary work.
Common Problems With Sump Pumps:
Debris clogging the pump, sump screen, or discharge line
Motor failure due to age or other factors
Load exceeding pump and/or sump pit capabilities
Freeze in discharge piping
Failed float switch or check valve
Float switch stuck open or closed
Loud noises or vibrations coming from system
Power supply or wiring issues
Poor installation practices
Neglected routine maintenance
Quality Boulder Sump Pump Installations
Looking to replace your sump pump, or have a new one installed? Save Home Heat Company has the products and experience to help. We install high-quality Zoeller brand sump pumps. Since 1939, Zoeller has been manufacturing reliable, efficient sump pumps with cast iron housings. All Zoeller sump pumps are 100% factory-tested underwater and must meet rigorous standards before being approved for use in your home. We offer a full range of models, from standard submersible sump pumps to those with enhanced performance options. Some of the upgrade features offered are sump pit overflow alarms, backup batteries in case of a power outage, and dual-pump systems (one pump as a backup) so you can have full confidence that your sump pump can endure whatever nature throws its way. We'll work with you to determine the product that best meets your needs.
Our Full Company Services Includes:
Expert AC Repair, Maintenance, and Installation – Central and Ductless Systems
Furnace, Boiler, and Heat Pump Repairs, Annual Maintenance, Upgrades, Replacements and Installation
Complete Home Plumbing Services
Comprehensive Residential Electrical Services
Water Heater Services – Repairs, Replacement, and Upgrade – Standard, High Recovery, Tankless, and more
Central Indoor Air Quality Products – Humidifiers, High Performance Furnace Filters, Air Purifiers
Save Home Heat Company has been proudly and expertly serving Boulder homeowners since 1979. Please call us today if you'd like to schedule service, obtain a quote, or if you have any questions about any of our services.
From sump pump repairs, maintenance, and installations, to any of our other highly rated services, we'll do our best to earn your trust and your future business every time you give us the opportunity to serve you.