Sump Pump Services You Can Rely On!
For four decades and counting, Save Home Heat Company has been one of Denver, CO's go-to home services companies. A properly functioning sump pump protects your home, and we work hard to provide you with the best services to ensure that your sump pump will operate reliably and at full capacity when you need it most. We have maintained full accreditation and an A+ rating with the Denver-boulder BBB for many years, and also have won multiple BBB Gold Star Awards. There are many other testaments to our daily commitment to customer satisfaction.
We're not in the business of forcing a sales pitch, but rather providing excellent service, making sure our customers are always fully informed, and helping them achieve the highest levels of comfort for their homes. We always have your best interests in mind. For sump pump repairs, maintenance, installations, and replacements, you can count on Save Home Heat Company.
Sump Pump Services We Offer:
Sump pump repairs
Routine annual sump pump maintenance
Sump pump replacements and upgrades
New sump pump installations
Highly Rated Sump Pump Maintenance and Repairs for Denver
One of the most common causes of sump pump malfunction is simply a lack of routine maintenance! Save Home Heat Company suggests that you have maintenance on your sump pump annually, to make sure that it works when you need it most. Our plumbers can provide a complete inspection, cleaning, and testing of your sump pump system, to make sure it's ready to run at full capacity when needed, and help spot potential problems before they rear their heads.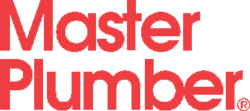 You can trust our team to patiently inform you of our findings and to discuss any recommendations in a low-pressure, informative manner so that you can make an informed decision about your system. If repairs or replacement of your pump are needed, free quotes will be provided and we'll answer all your questions in detail. No additional work is performed until our customers authorize it. For any of your sump pump needs, you can count on Save Home Heat Company to handle the job.
Common Sump Pump Problems:
Debris clogging the pump, sump screen, or discharge line
Motor failure due to age or other factors
Load exceeding pump and/or sump pit capabilities
Freeze in discharge piping
Failed float switch or check valve
Float switch stuck open or closed
Loud noises or vibrations coming from system
Power supply or wiring issues
Poor installation practices
Neglected routine maintenance
Denver's #1 Sump Pump Installations
If you are currently in the market to replace your existing sump pump or to have a new installation professionally performed, you can count on Save Home Heat Company. We carry high-quality Zoeller brand sump pumps for our replacements and installs. Since 1939, Zoeller has been manufacturing durable, reliable, and efficient cast-iron housed sump pumps. All of the models we offer are 100% factory-tested in underwater conditions to ensure dependability. We offer a range of models, from standard submersible sump pumps to enhanced performance sump pumps with options such as overflow alarms, backup batteries to ensure power during an outage, and dual-pump systems to increase reliability!
Our Company Services Include:
AC Repair, Maintenance, and Installation – Ductless and Central Systems
Furnace, Boiler, and Heat Pump Repairs, Maintenance, and Replacement and Installation
Complete Home Plumbing Services
Residential Electrical Services
Water Heater Replacements and Repairs – Standard, Tankless, and more!
Indoor Air Quality Products
Since 1979, Save Home Heat Company has been providing Denver with exceptional home services. For any questions or to schedule a sump pump repairs, maintenance, replacement or installation, please give us a call today.