Sump Pump Services You Can Rely On
From the day we opened in 1979 until today, Save Home Heat Company has been offering quality home services that always have our customers' best interests in mind! We serve Lafayette, CO with exceptional sump pump services, and work hard to earn your trust and your business.
With a long term BBB A+ rating and full accreditation, plus numerous BBB Gold Star Awards – there are many other examples – we feel our service speaks for itself. We never pressure you into a sale, and always offer friendly, spot-on advice for all of our services. If you're in need of sump pump repairs, maintenance, installation, or replacement, we hope you'll choose Save Home Heat Company for your sump pump needs.
Sump Pump Services We Offer:
Sump pump repairs
Routine annual sump pump maintenance
Sump pump replacements and upgrades
New sump pump installations
Lafayette's Highly Rated Sump Pump Repairs and Maintenance
In order to keep your sump pump working and protecting your home, we highly recommend routine annual maintenance. One of our experienced plumbers will give your sump pump a full inspection, cleaning, and testing. We'll let you know if there are any issues that need to be addressed or recommendations we feel you should be aware of – always in a friendly, informative manner.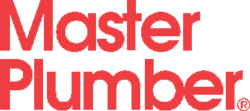 We also perform repairs to existing sump pump systems. In the case of failed pumps, it often makes sense to compare the cost for repairs to simply replacing the pump. Unlike boilers and air conditioners, sump pumps are at a relatively lower price point, so it often makes sense to replace, say, an 8-year-old pump, as opposed to performing repairs. You can count on Save Home Heat Company's team to always offer honest, professional advice and recommendations.
Common Sump Pump Problems:
Debris clogging the pump, sump screen, or discharge line
Motor failure due to age or other factors
Load exceeding pump and/or sump pit capabilities
Freeze in discharge piping
Failed float switch or check valve
Float switch stuck open or closed
Loud noises or vibrations coming from system
Power supply or wiring issues
Poor installation practices
Neglected routine maintenance
Professional Sump Pump Installations for Lafayette
Are you currently considering replacing your current sump pump, or looking to have a new sump pump professionally installed? Save Home Heat Company can help. We offer high quality Zoeller brand sump pumps for all of our replacements and installations. For over 80 years, Zoeller has been an industry leader, applying the highest quality standards to design, construction, and testing of their products. Zoeller sump pumps are durable, reliable, efficient, housed in cast-iron, and are factory-tested underwater. We carry a range of models to meet every need, from standard submersible sump pumps to models with enhanced performance options such as backup batteries in case of an outage, dual-pumps for reliability, and overflow alarms.
Our Services:
AC Maintenance, Repair, and Installation – Central and Ductless Systems
Furnace, Boiler, and Heat Pump Repairs, Maintenance, Replacements and Installation
Complete Home Plumbing Services
Residential Electrical Services
Water Heater Installation, Replacement, and Repair – Standard, Tankless, and more!
Indoor Air Quality Products – Central Humidifiers, Filters, and Air Purifiers
Proudly serving Lafayette for four decades and counting, Save Home Heat Company provides the best in sump pump services and much more. For more information about our sump pump services, or any of our other highly rated home services, please give us a call today.