Lakewood's Dependable Sump Pump Services!
When Save Home Heat Company started in 1979, we set out to provide exceptional service, always keeping our customers' best interests foremost in our business relationships. Decades later, our mission remains the same, and this is demonstrated in all of the sump pump services we provide to homeowners in Lakewood, CO. Sump pumps render important protection for your home, and our team works hard to provide the most dependable professional services to keep your sump pump fully operational and ready to tackle whatever the weather throws its way.
We have a long term A+ rating and full accreditation with the BBB and have also won multiple BBB Gold Star Awards. Our team will always put your satisfaction first. If you're in need of sump pump repairs, maintenance, replacement, or installation, you can trust Save Home Heat Company to get the job done right and make sure you're happy with our work.
Sump Pump Services We Offer:
Sump pump repairs
Routine annual sump pump maintenance
Sump pump replacements and upgrades
New sump pump installations
Reliable Lakewood Sump Pump Maintenance and Repairs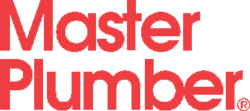 Did you know that one of the leading causes of sump pump malfunctions is a lack of annual maintenance? If it's been a while since you last had your sump pump serviced, we highly recommend doing so to ensure your sump pump is ready to do its job as well as possible. Our experienced plumbers will give your sump pump system a full inspection, cleaning, and testing. Our plumber will review his findings with you and discuss any issues or recommendations that you should be aware of. This conversation is always conducted in a low-pressure, informative manner.
Common Causes of Sump Pump Failure:
Debris clogging the pump, sump screen, or discharge line
Motor failure due to age or other factors
Load exceeding pump and/or sump pit capabilities
Freeze in discharge piping
Failed float switch or check valve
Float switch stuck open or closed
Loud noises or vibrations coming from system
Power supply or wiring issues
Poor installation practices
Neglected routine maintenance
Lakewood's Trusted Sump Pump Installations
Curious about replacing your existing sump pump, or having a professional installation of a brand new sump pump performed at your home? Save Home Heat Company has a wide selection of high-quality Zoeller sump pumps, from standard submersible sump pumps to enhanced models with features like backup batteries to fend off power outages, overflow alarms, and even dual-pump models to increase reliability when you need it most. We use Zoeller sump pumps because for 80 years and running, Zoeller has been manufacturing durable, reliable, and efficient sump pumps in a cast-iron housing. All of our sump pumps are fully factory-tested underwater to guarantee dependability. Prepare for nature's worst by investing in high-quality sump pump installations and replacements with Save Home Heat Company!
Our Full Line of Services Includes:
AC Repair, Maintenance, and Installations (Ductless and Central)
Furnace, Boiler, and Heat Pump Repair, Maintenance, and Installations
Complete Home Plumbing Services
Residential Electrical Services
Water Heater Installation, Replacement, and Repair – Standard, Tankless, and more!
Indoor Air Quality Products – Central Humidifiers, Filters, and Air Purifiers
Since 1979, Save Home Heat Company has been proudly providing Lakewood with the best in home services! For any questions about sump pump repairs, maintenance, installations, or replacements, or for inquiries about any of our other services, please contact us today!