Littleton's Sump Pump Specialists!
Since 1979, Save Home Heat Company has been dedicated to exceeding our customers' expectations by providing high-quality professional services that always have their best interests in mind. We work hard to earn your trust and business by never pushing sales on you, instead of helping to inform you about our findings and our recommendations so you can make educated decisions.
You deserve satisfaction well after we leave your home! Our A+ rating with the BBB, long term accreditation, and multiple BBB Gold Star awards, are among many testaments to our commitment to complete customer satisfaction. If you're in need of sump pump repairs, maintenance, replacements, or installations, give Save Home Heat Company a call to get the job done right.
Sump Pump Services We Offer:
Sump pump repairs
Routine annual sump pump maintenance
Sump pump replacements and upgrades
New sump pump installations
Littleton's Professional Sump Pump Maintenance and Repairs
Part of what makes Save Home Heat Company special is we're always looking out for you! That's why we strongly recommend annual maintenance for your sump pump, as one of the leading causes of sump pump malfunctions is simply a lack of routine maintenance. If you haven't had full maintenance performed on your sump pump in the last year, our highly skilled, experienced plumbers will provide a thorough inspection and update you with any recommended action needed to keep it ready to handle whatever the weather brings.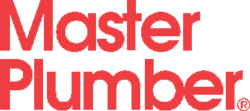 If repairs are needed for your sump pump system, we'll provide free quotes to allow you to compare repair versus replacement, so you can decide the best course of action. In the case of older pumps, it often makes sense to install a new unit, as opposed to attempting repairs that may approach the cost of a new pump. You can trust our team to have what's best for you and your Littleton home in mind in all our dealings with you.
Some Common Causes of Sump Pump Failure:
Debris clogging the pump, sump screen, or discharge line
Motor failure due to age or other factors
Load exceeding pump and/or sump pit capabilities
Freeze in discharge piping
Failed float switch or check valve
Float switch stuck open or closed
Loud noises or vibrations coming from system
Power supply or wiring issues
Poor installation practices
Neglected routine maintenance
Premier Sump Pump Installations for Littleton
You can depend on Save Home Heat Company to install a high-quality sump pump for your home. We represent Zoeller brand sump pumps, who have been industry leaders for 80 years, and continue to set the standard for durable, efficient, reliable products. Every sump pump is fully tested underwater before leaving the factory. From basic, reliable pumps, to units with enhanced safety and performance features, our team will help you find the product that's ideal for your needs.
Our Full Line of Home Services Includes:
Central and Ductless AC Repair, Maintenance, and Installation
Furnace, Boiler, and Heat Pump Repairs, Maintenance, Replacement and Installation
Complete Residential Plumbing Services
Electrical Installation, Repairs, Upgrades, Replacements, Inspections
Water Heater Services – Standard and High Recovery Tanks, Tankless, and more!
Indoor Air Quality Services
Please call Save Home Heat Company for all your sump needs for your home in Littleton, and see the difference that our process will make for you and your home!