Sump Pump Services Louisville Trusts
For 40 years, and still going strong, Save Home Heat Company has been providing Louisville, CO with the highest quality of home services. Sump pumps are one of the common products that we work within our Plumbing Department. From annual maintenance and repairs to installations and replacements, we strive to ensure your satisfaction with all that we do. Our focus is on helping to educate our customers on our services so that they can make educated decisions regarding our service recommendations for their homes. We want you to be satisfied with our service long after we finish the job!
Our primary guiding principle to be highly customer-focused has earned us a long term A+ rating with the Denver-Boulder BBB, and we have also been recognized by the BBB with Long Term Accreditation and Gold Star awards. For sump pump services, we hope you'll choose Save Home Heat Company to provide you the high quality service that you desire.
Sump Pump Services We Offer:
Sump pump repairs
Routine annual sump pump maintenance
Sump pump replacements and upgrades
New sump pump installations
The Best in Sump Pump Repairs and Maintenance for Louisville
Has it been a while since you last had your sump pump inspected and maintained? One of the leading causes of sump pump malfunctions is simply a lack of annual maintenance. With our sump pump maintenance service, our plumbers will give your sump pump system a complete inspection, thorough cleaning and full testing.
If your sump pump isn't properly or we see an issue that's getting ready to rear its ugly head, we'll thoroughly review our findings and recommendations with you and discuss all options in a friendly, informative, low-pressure fashion so that you can make an informed decision on how to proceed. You can trust us to deliver the best service with your best interests in mind.
Some Common Causes of Sump Pump Failures:
Debris clogging the pump, sump screen, or discharge line
Motor failure due to age or other factors
Load exceeding pump and/or sump pit capabilities
Freeze in discharge piping
Failed float switch or check valve
Float switch stuck open or closed
Loud noises or vibrations coming from system
Power supply or wiring issues
Poor installation practices
Neglected routine maintenance
High Quality Sump Pump Installations and Replacements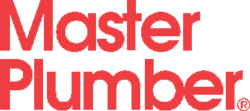 Thinking about upgrading or replacing your existing sump pump, or having a new sump pump system professionally installed? Save Home Heat Company offers professional installation and replacement services, featuring high-quality products and experience that you can count on.
We carry Zoeller brand sump pumps because, since 1939, Zoeller has been crafting durable, reliable cast-iron housed submersible sump pumps that they (and we!) stand strongly behind. Each model is fully factory tested underwater to guarantee their reliability. Zoeller offers a broad line of sump pumps, from standard models to units with enhanced features like backup batteries in case of a power outage, dual-pump systems (the second one is an emergency backup), and overflow alarms to help you monitor potential issues. No matter which model you choose, we're confident you'll be pleased with our service and our products.
Our Full Line of Home Services Includes:
AC Repair, Maintenance, and Installation – Ductless and Central Air Conditioners
Boiler, Heat Pump, and Furnace Repair, Maintenance, Installation and Replacement
Plumbing Repairs, Upgrades, Installations, Remodels, and Inspections
Electrical Repairs, Upgrades, Installation/Replacements, Remodels, and Inspections
Water Heater Services – Standard, High Recovery, Tankless, and more!
Indoor Air Quality Products
Whole-House Evaporative Cooling Systems
For decades, Save Home Heat Company has been proudly providing Louisville and surrounding communities with exceptional residential services.
Please call us today for any of your home sump pump needs. We'll do our best to show you the difference that our process will make for you and your home.