The AHRI and Your Home's HVAC System: Have A Little Alphabet Soup!
December 10, 2022
Our team and our customers at Save Home Heat often see a bunch of abbreviations and acronyms on equipment brochures and spec sheets, which may strike many as just a lot of "alphabet soup." However, many of them are short for ratings and organizations that help create a firm basis of understanding and trust in our conversations with homeowners. Others, maybe not so much!
People occasionally ask us who is the AHRI that's frequently cited for heating and cooling products they're considering. Simply put, the AHRI is the Air Conditioning, Heating, and Refrigeration Institute, and this blog post will present some background on this important industry group.
What is the AHRI? The Basics
The AHRI is the primary trade association that represents over 350 global manufacturers of air conditioning, heating, and refrigeration equipment. This independent, highly respected organization is the source of the HVAC industry's equipment certification programs for air conditioning and refrigeration equipment, space heating and water heating equipment, and hydronic heating products. Federal, state, and local regulatory agencies work closely with the AHRI to obtain accurate, unbiased equipment evaluations in order to demonstrate to the government that established standards are being met.
The scope of AHRI testing includes certifying efficiency ratings, sound levels ratings, heating and cooling capacities, and more. Water heater performance ratings are also covered under the AHRI umbrella. Many products that our team at Save Home Heat installs regularly are certified by the AHRI.
The AHRI is also the primary resource for industry shipment data, education, and workforce information and research.
Residential Products That are Certified by the AHRI

The AHRI certifies a broad range of brands and models of furnaces, split-system conditioners (central AC and ductless mini-splits), air source heat pumps (central and mini-splits), central hot water boilers, and many different types of domestic water heaters.
The AHRI – ENERGY STAR Connection
As part of the Environmental Protection Agency's (EPA) efforts to strengthen the ENERGY STAR program, which it administers, the AHRI is now recognized as an official certification body by the EPA. AHRI testing and verification is now closely tied to ENERGY STAR certification levels, as well as with several other governmental certification programs in the U.S. (California in particular) and Canada.
Rebate Programs and AHRI Certification
The AHRI tests and certifies systems for their published performance, and it is these certifications which utilities such as Xcel Energy and manufacturers such as Lennox require as documented proof that minimum efficiency requirements have been met in order to obtain substantial rebates. In the case of systems that have multiple components, such as split-system AC and heat pumps, proof of an "AHRI-matched" system employing the two specific product models is required.
So, whether its obtaining valuable rebates for high efficiency heating, cooling, and hot water installations, or the peace of mind seeing an ENERGY STAR label on your new furnace, air conditioner, heat pump, or other home comfort product, the Air Conditioning, Heating, and Refrigeration Institute played an important role in making sure the purchase you made will perform as advertised.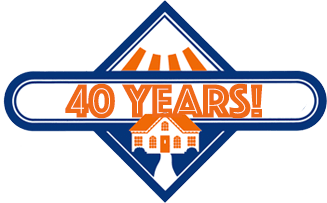 AHRI-Certified Home Comfort Products for Your Denver-Boulder Home
Our team at Save Home Heat Company has been expertly serving homeowners in the Boulder-Denver metro area for over 40 years. Our process continues to be low pressure, friendly, and highly informative. You can trust our experience, knowledge, expertise, and strong commitment to achieving high quality results in all the areas that our team can assist you. Please keep us in mind for all your home heating, cooling, electrical, plumbing, hot water, and indoor air quality needs.
Please contact me to discuss upgrading my home comfort system!