The Versatility of Heat Pumps for Denver-Boulder Homes
November 9, 2022
Heat pump installations in the Denver-Boulder metro area continue to increase steadily. The reasons are varied, including the "green" movement away from burning fossil fuels at home. In addition, significant rebates are offered by Xcel Energy and manufacturers for installing these electric-powered comfort products that provide both heating and cooling for the home.
In this blog post, we're going to take a closer look at some of the more popular residential applications of both ductless mini-split and central heat pumps. We will cover the most common installations that our team at Save Home Heat Company performs and look at how these two types of heat pump systems can work in concert with an existing home comfort system – or in some cases, take their place entirely.
For the sake of this discussion, we will not address heat pump water heaters, another product continuing to earn high grades in the green energy movement.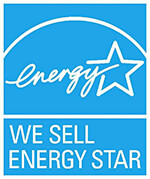 Versatile Heat Pump Applications
Along with the "green" movement topping the list of reasons why Boulder-Denver homeowners are choosing heat pumps, there's the many different ways these products can be used in existing and new homes. "Versatility" is a term we can comfortably apply to the current selection and applications of ductless mini-split and central heat pumps.
The most common heat pump applications & installations that our team performs include:
A conventional central heat pump connected to, and operating in tandem with, an existing central gas furnace in a whole-home, dual fuel system (gas furnace and electric heat pump). In a dual fuel system, the heat pump smoothly hands the heating chore off to the furnace when demand exceeds its capabilities
A conventional central heat pump connected to an air handler (as opposed to a gas furnace), with backup electric heat built into the air handler
An independent, ductless mini-split heat pump system (often a Multi-Zone system) supplementing an existing heating system such as a furnace, electric baseboards, or another heat source
A high performance mini-split heat pump (such as a Mitsubishi H2i) connected to a central air handler, replacing an existing furnace and using the existing central ducting system, without any additional backup heat
A high performance mini-split heat pump Multi Zone system employing a variety of air handlers and/or indoor blower units, heating and cooling most or all of a home without using a backup heating system
While the above sampling represents the most common heat pump applications we currently see at Save Home Heat, this is definitely not an exhaustive list. The uses of both mini-split and central heat pumps continue to grow as manufacturers like Mitsubishi and Lennox continue to refine their technology and expand their product offerings.
Performance Considerations for Heat Pumps
When our team assesses a home for a heat pump installation, a wide variety of factors often come into play; these help determine the type of heat pump we recommend, as well as the specific application/s. An area that all potential heat pump purchasers should learn about for installations in our region are the performance expectations and limitations of the different types of products available. Read on to learn more:
Central Heat Pump Operation & Dual Fuel Systems
The heating effectiveness of conventional central heat pumps begins to drop off significantly when outdoor temperatures approach freezing. Therefore, in areas like ours, a backup heating system working in tandem with the central heat pump is normally employed. The backup heat frequently takes the form of the existing gas furnace – together, they comprise the two main components of a dual fuel heating and cooling system. In other cases, an air handler with built-in, backup electric heat may be considered if there isn't an existing furnace, or if other factors dictate this approach.
In a dual fuel system, depending on factors such as the efficiency of the existing furnace and the prices of gas and electricity, it sometimes makes sense to set the central heat pump up to hand the heating chore off to the furnace when outdoor temperatures approach the low 40s F, as opposed to down near freezing. So, the question of when the heat pump should to 'hand off' the heating job to the furnace is not always set in stone. Our team looks at each system and each home and family's specific circumstances, and we work closely with the homeowner to determine the best controls configuration to suit their needs (note, these settings can be readjusted, if desired).
INVERTER Mini-Split Heat Pump Systems

One of the hallmarks of the Mitsubishi H2i INVERTER series mini-split systems that our team frequently installs is the ability of these high performance ductless heat pumps to produce full heating even when outdoor temperatures reach -13 degrees F (they produce heat at reduced levels down to approximately -20 F). With these mini-split heat pump models, a backup heating system such as a furnace or additional electric heat isn't necessary in many of the areas that our team serves. Factors such as location, elevation, and how energy efficient a home is, also come into play in the recommendation and decision-making process. While Mitsubishi is not the only manufacturer offering low-temperature systems such as their H2i line, they have a big head start on their competition developing this technology and remain our product of choice for these applications.
Note: Conventional mini-split heat pumps, as opposed to models equipped with variable-speed INVERTER compressors, have similar limitations as central heat pumps.
Mini-Split Air Handler & Blower Unit Options Abound
Another appealing aspect of mini-split heat pumps is the versatility of their multi-zone outdoor condensing units, in particular the ways in which heating and cooling can be delivered from them to the different comfort zones in the home.
The types of indoor blower units that can be connected to a mini-split heat pump outdoor unit include:

A variety of air handlers that can be hidden from view in unfinished space and connected to a ducting system
Wall-mounted, self-contained blower units such the very popular Mitsubishi MS series that are often installed high on a wall, up out of the way
Blower units that can be attached to a conventional ceiling or used with a drop-ceiling
A variety of floor console units

It's not uncommon to design a multi-zone ductless heat pump system that employs any or all of the air distribution options in a hybrid system.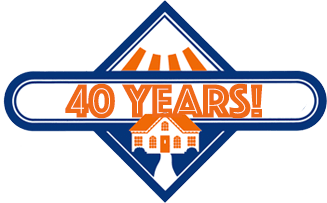 Installing a Heat Pump System in Your Denver-Boulder Home
Heat pumps are not for everyone, but these days they are more popular than ever. Our home comfort team at Save Home Heat is glad to discuss with you the factors that go into deciding on a central or ductless mini-split heat pump system – or some other heating and cooling solution if that makes more sense – in a highly informative, friendly, low-pressure manner. There may be significant utility company and manufacturer rebates available to help you make the decision, and install quotes are free!

Please reach out to our team today for expert assistance with heat pumps or any of your Boulder-Denver area home heating, cooling, electrical, plumbing, hot water, and indoor air quality needs.

Please contact me to schedule a heat pump assessment for my home!

Tags: Cooling, Electrical, Green Living, Heating