Arvada's Toilet Repair and Toilet Installation Company of Choice!
Since 1979, Save Home Heat Company has been looking out for our customers' best interests. We strive to exceed your expectations, and always present all of our recommendations with no pressure. We're in the business of helping people achieve greater comfort, and part of that is making sure you have the right information to make a decision you'll feel comfortable with.
Serving Arvada, CO as a friendly and knowledgeable comfort company for 40 years and counting, Save Home Heat Company is a name you can depend on for toilet repairs, toilet installations, and much more!
Toilet Services We Offer:
Toilet Repairs
Toilet Replacements
Toilet Installations
Low-Flow & Ultra Low-Flow Models
Dual Flush Toilets
Free Installation and Replacement Quotes
Top-Rated Toilet Repairs for Arvada
A malfunctioning toilet is one of the more frustrating issues a homeowner can face. Leaking and overflowing toilets can cause extensive water damage to your home and promote the growth of mold, and a improperly flushing toilet can result in wasted water and be quite the headache. Because we know how important of a fixture a toilet is in the home, we take repairs seriously. If you're facing clogging or leaking, and believe your toilet may be in need of repair, let the skilled plumbers at Save Home Heat Company help figure out exactly how to get things running normal again. We'll work efficiently to correctly diagnose the problem, inform you as to why we're suggesting a repair, and then resolve the issue to your satisfaction.
Common Issues That May Require Toilet Repair:
Broken Handle
Faulty Fill Valve
Malfunctioning Tank Stopper
Damaged Flapper
Cracked Seal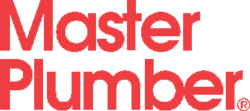 Arvada's Trusted Toilet Installation Company
Looking or considering finding a replacement for your toilet? We offer several top-rated, efficient models that we know you'll love. From quality standard low-flow and ultra low-flow toilets, including dual-flush models, there's something for every home! Save Home Heat Company is proud to sell high quality Toto and American Standard toilets, and each of the models we offer meets Colorado's stringent 1.28gal/flush standard. We provide free quotes on toilet installations with absolutely no pressure, and never push you into a commitment. Save Home Heat Company wants you to be just as comfortable with your decision as you are with your newly installed fixture.
We're proud to serve Arvada. For quality home services, and a toilet repair or installation that has your best interests at heart, please give Save Home Heat Company a call today, and see the difference that our process will make for you and your home!
Our Complete Line of Quality Home Services Includes:

AC Repair, Maintenance, and Installation – Ductless & Central Systems
Furnace, Boiler, and Heat Pump Repair, Maintenance, and Installations
Hot Water Baseboard and Radiant Floor Heating System Service & Installation
Household Plumbing Services
Complete Residential Electrical Services
Central Indoor Air Quality (IAQ) Products
Water Heater Repairs & Installation – Standard, High Recovery, Tankless, and more