Honest Broomfield Toilet Repair and Installations
At Save Home Heat Company, we work hard to earn your trust. Our top priority is your satisfaction. That's why we've earned a long-running A+ rating with the Denver-Boulder Better Business Bureau, with full accreditation and multiple BBB Gold Star Awards. We've earned recognition from many other organizations, as well.
We want to help you improve the comfort in your home, and we feel that helping you make informed decisions with no pressure or commitment necessary is the best means of achieving that. If you have a malfunctioning or blocked toilet, or are considering replacing a toilet in your home in Broomfield, CO, please consider utilizing our award-winning services. Save Home Heat Company is here to help make the process as efficient and stress-free as it can be.
Toilet Services We Offer:
Toilet Repairs
Toilet Replacements
Toilet Installations
Low-Flow & Ultra Low-Flow Models
Dual Flush Toilets
Free Installation and Replacement Quotes
Fixing Blocked Toilets and Other Toilet Repairs With Broomfield's Best
A blocked toilet can be an incredibly frustrating problem to have! Other problems like leaking, overflowing, and poor flushing can lead to all sorts of problems, not to mention the headache they cause for a homeowner. Our skilled plumbers and dedicated staff are happy to help you find the source of the problem, and will help you understand what repairs will resolve the issue so you can make the decision for yourself. If you decide to choose Save Home Heat Company for your repair job, we're confident that you'll be fully satisfied with both our service and the result.
The Most Common Toilet Problems Needing Repair:
Damaged Flapper
Faulty Fill Valve
Broken Handle
Malfunctioning Tank Stopper
Cracked Seal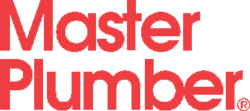 The Company Broomfield Relies on for Replacing A Toilet
If simple repairs won't do the job, or you're interested in replacing your toilet with a newer, more efficient model, Save Home Heat Company offers a full line of top-quality toilets that we're sure you'll love. From standard low-flow and ultra-low flow toilets, and dual-flush models from industry leaders Toto and American Standard, we'll help you find the toilet that has the best functionality and style for your home. All of the models we offer have water conservation in mind, and meet Colorado's 1.28gal/flush standard. For a free quote on a toilet installation with no pressure and no commitment, consider Save Home Heat Company.
Save Home Heat Company has been proudly serving Broomfield since 1979. Our
services
are all geared towards your complete satisfaction. Please give us a call today to schedule service, schedule a free install quote, or if you have any questions. We'll do our very best to exceed your expectations!
Our Complete Line of Quality Home Services Includes:

AC Repair, Maintenance, and Installation – Ductless & Central Systems
Furnace, Boiler, and Heat Pump Repair, Maintenance, and Installations
Hot Water Baseboard and Radiant Floor Heating System Service & Installation
Household Plumbing Services
Complete Residential Electrical Services
Central Indoor Air Quality (IAQ) Products
Water Heater Repairs & Installation – Standard, High Recovery, Tankless, and more